5 Things to Know Before Hiring a Wedding Planner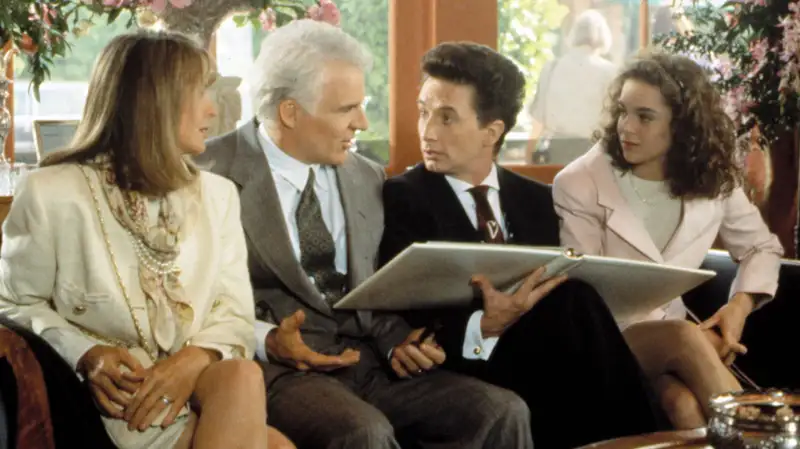 Buena Vista Pictures —Everett Collection
Whether or not to hire a wedding planner is really a decision about how many decisions you feel like deciding.
For some brides, the ability to leave the stress of the nitty-gritty details to a professional is worth setting aside 10% of their wedding budget—the amount Wisconsin-based industry veteran Nancy Flottmeyer recommends to cover a planner's fees. Then again, some brides thrive on the planning process, and the (sometimes) thousands of dollars they'd pay a planner could be spent on the honeymoon (or, better yet, paying down credit card debt or establishing an emergency fund--you're a grown-up now, you know).
One common misapprehension: don't expect that hiring a planner will pay for itself via discounts and bargains that the planner will be able to snag. The value of a paid planner is that he or she has enough relationships in the industry to make sure you're matched with the best vendors in your price range.
"We just know how to get the most out of your money," says Flottmeyer, a Professional Wedding Planner™ and founder of Weddings by Nancy. "If a wedding planner promises they can get the best discounts, that's just a price shopper."
If you decide hiring someone is right for you, here are a few things you should know.
The main goal: a good relationship
The hands down, holy grail, No. 1 thing to consider when choosing a wedding planner is the relationship between the bride and the consultant. "The planner and bride have to connect on a personal level," Flottmeyer says. If the relationship is strong, the planner can speak up during consultations with vendors to help the bride get the options that best suit her style. "I can tell if a business is rubbing the bride the wrong way," Flottmeyer says. "I can say, 'No, she hates it, let's move on.'"
The best way to determine if your personalities mesh is to shop around for planners. Initial consultations let you get a feel for each other and determine whether or not you will be on the same page during the planning process.
Know what to ask during your consultation
Consultations also give you the opportunity to ask how much time the planner will be able to devote to your wedding (some have full-time jobs and plan on weekends, while others might take multiple weddings on the same day), get to know the planner's past projects, and ask about their education.
"It's very important to ask if they belong to any associations," Flottmeyer advises. "You can't survive in the industry on your own. You have to network."
There are no formal education guidelines for wedding planning, but professional organizations like the Association of Bridal Consultants offer training classes that lead to industry certifications. Going with a planner that has stayed up to date on industry trends and specifics can help you feel confident that the money you're shelling out for his or her fee is worth it.
Decide what kind of planner you are going to invest in
Planners offer different levels of service, so it's important to make sure you know how much help you think you'll need. Consulting and "day-of" services are cheaper but significantly less comprehensive than a full-service planner who will attend vendor meetings with you, help design your overall concept, and be there to make sure everyone sticks to a timetable. Consultants can help get you on the right track and offer advice, while day-of planners will only be there to help the ceremony you already planned run smoothly. Knowing what services are covered when you hire someone is extremely important and exactly why you need to read the fine print of your agreement (more on that later).
Many venues also offer planning services, but they might only deal with venue-related issues like rentals and day-of coordination.
It's an expense—budget for it
Flottmeyer says it's not uncommon for her to be reviewing a budget with a bride and find one key fee missing—the planner's.
"A lot of clients put it outside the budget," she says. Because certain elements are sometimes paid for by third parties (parents, for example), brides don't always consider them in the overall cost. Though it's likely the number skews high, TheKnot.com estimates the average cost of a wedding at $31,213 in 2014. Using Flottmeyer's 10% rule, you're looking at a $3,000 line item that is completely missing from your budget. Not having a clear understanding of your expenses can lead to overspending, so it's best to keep the budget comprehensive and focused.
Examine the contract
Some wedding consultants get paid by the businesses they promote, so you want to make sure to read the agreement closely before signing. Asking the consultant directly how they structure their fees, including whether or not they accept compensation from vendors, is a fair question, says Flottmeyer. "Ideally, the answer should be, 'We recommend the best business for you,'" she says. They should be focused on connecting you with vendors that he or she believes are the best fit for your aesthetic and budget, not on collecting extra fees.
However, many planners have invested a lot of time in cultivating relationships with specific vendors, which can help a bride feel confident in the recommendations she is given. The planner-vendor relationship only becomes problematic when fees are prioritized over the bride's wishes.
The contract will also outline the cost of services, which can vary greatly depending on the type of planner you're hiring. Reviewing it with a fine-tooth comb can help you avoid miscommunications or surprises on your wedding day.
Bonus tip for getting more for your money: "I always tell brides to treat everyone with respect," Flottmeyer says. "When you do, the flowers get bigger, the band plays longer, and sometimes vendors might not charge you for little extras. It's common sense—treat everyone kindly, and consider tipping or extra gifts as a thank you."