5 Ways You're Being Duped by Food & Drink Labels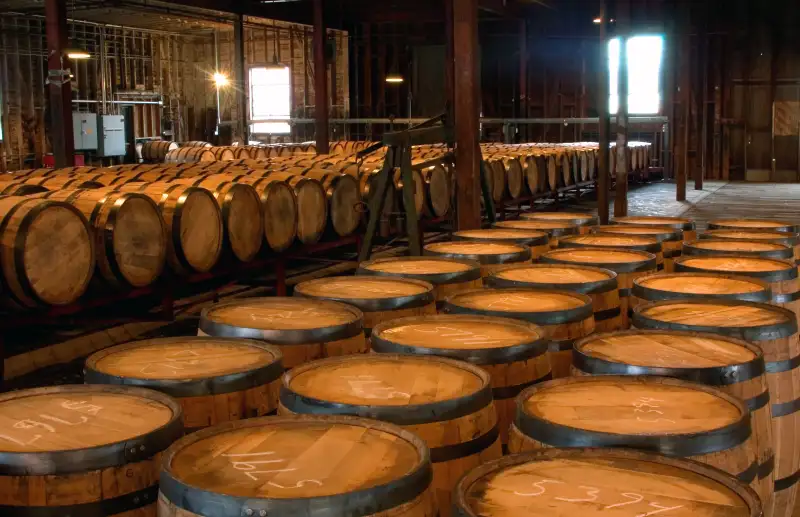 You might think that labels describing products as "local," "craft," and "natural" indeed mean that they're local, craft, and natural. To a disturbing degree these days, you'd be wrong. Here are five examples of how food and drink labels can be vague, meaningless, or downright fraudulent, and how consumers are being duped as a result.
Liquor That's "Local" and "Craft"
In a story about the emerging small-batch craft liquor trend, the Denver Post recently asked an interesting question: "Ever wonder how a brand-new distiller is offering 8-year-old whiskey?"
The answer is that the new company is buying the hooch, typically from an industrial factory in another state like Kentucky or Indiana. The truth is that often, according to the Denver Post investigation, the packaging and marketing of supposedly hand-crafted, locally produced whiskeys, vodkas, and bourbons are the only things actually concocted by the company on the label. In related news, a class-action lawsuit in Iowa against the makers of Templeton Rye whiskey received approval to proceed this week; the suit alleges that consumers were tricked into believing the product was made in Iowa when in fact it was made in an Indiana factory.
Critics say that most of the rapidly growing legions of new players in the craft liquor space are mere marketers, not manufacturers, and that they intentionally mislead buyers into thinking the booze is made in-house. Sometimes the language on labels is an indication—the words "produced by" rather than "distilled by" may be a giveaway that the brand doesn't make its own product—while other times the labels are even more vague or simply false, and the hope is that no one really unearths the truth.
Thankfully, authentic craft liquor makers tend to be geeky types who dwell on every last detail of production and happily run through the process step by step on websites and tours. If you're unsure about a brand and want to know more about how the product came to be, all you likely have to do is ask.
"Local" Farmers Markets
When you buy, say, kale at a farmers market, it's reasonable to assume the kale is grown at the farm whose representatives are doing the selling. But perhaps you shouldn't jump to such conclusions.
One apprentice who worked farmers' markets for his employer in New England explained in a confession published by Modern Farmer that he was unknowingly selling kale that came from a farm in Georgia. The New England farm was also passing off Canadian asparagus and California salad greens as its own "local" produce at farmers markets. The confessor confronted his boss about the produce of questionable origins, and "he said that not all of it was coming from the farm, that some of it was coming from other farms, and I asked was it coming from local farms and he said some of it was not."
Previous investigations, in metropolitan areas such as Los Angeles and Detroit, revealed pretty much the same: farmers passing off produce from somewhere far away as home grown and local.
"Natural" Foods
More and more, American consumers say that eating healthier diets is important to them. According to the 2014 Food & Health Survey, taste and price are be the two biggest reasons people purchase food and beverages (listed by 90% and 73% of consumers, respectively), but the healthfulness of what's put inside one's body is catching up as a key factor: 71% said it was very important, compared with 61% in 2012.
Quite naturally, many of these health-minded consumers are likely to be drawn to foods labeled as "natural." There's just one problem: The word means pretty much … nothing. Consumer Reports found that three out of five consumers check specifically for "natural" products, "despite there being no federal or third-party verified label for this term." And this summer, the consumer advocacy group decided to do something about the fact that millions are seemingly being misled into believing the term "natural" only applies to foods that are made without pesticides, artificial ingredients, or genetically modified organisms.
"Due to overwhelming and ongoing consumer confusion around the natural food label, we are launching a new campaign to kill the natural label because our poll underscores that it is misleading, confusing, and deceptive," Urvashi Rangan, Ph.D., executive director of the Consumer Reports Food Safety & Sustainability Center, said in a statement in July. "We also don't believe it is necessary to define natural when there is already another label—organic—that comes much closer to meeting consumer expectations and is accompanied by legal accountability."
Any Kind of Fish You're Buying
An alarming study released last year by the nonprofit group Oceana showed that the mislabeling of seafood sold in restaurants, sushi shops, and supermarkets happens all the time. In a study covering 21 states around the country, one-third of all samples were listed as the wrong kind of fish—the "snapper" turned out to be rockfish, for instance. Restaurants in northern California misidentified fish in a whopping 58% of the samples taken, while Pennsylvania was the worst state overall, with 56% of the seafood in grocery stores and restaurants turning out to be something other than what was listed on menus and pricing labels.
Meanwhile, a series of Boston Globe stories that predate the Oceana study also showed that restaurants and supermarkets routinely mislabel the seafood they sell. Investigators followed up that analysis with another study indicating that shoppers were regularly paying too much for seafood in supermarkets because the fish weight (and therefore, price) was inflated thanks to ice being factored in during the weighing process. In all likelihood, this means that some consumers have been charged excessively for seafood for two separate reasons—because of ice skewing the true amount they were paying for, and because they were duped into thinking they were getting a pricier kind of fish.
"Craft" Beer
Blue Moon, Shock Top, and Goose Island are beer brands that claim to be authentic craft beers, and many consumers assume that's what they're getting. Yet all three brands are owned by the world's two biggest brewing companies—MillerCoors for the first two, and AnheuserBusch InBev in the case of Goose Island. In other words, these brews fall under the domain of the same companies manufacturing and marketing Coors Light and Budweiser, brands that are as mass-market and non-craft as you can get.
Amid the rapidly growing craft beer craze, it's understandable that bigger companies would try to cash in on the trend by selling brews that appear to be made with personal care and "small batch" appeal. Just as understandably, the independent craft beer community, as embodied by the Colorado-based Brewers Association, has taken umbrage at the way that multinational corporations are trying to stealthily pass off mass-produced "crafty" beers as true craft product.
Related:
That Craft Beer You're Drinking Isn't Craft Beer. Do You Care?
The Demise of BK's 'Satisfries' and the Sad History of 'Healthy' Fast Food