Should You Use a Credit Card to Pay College Tuition?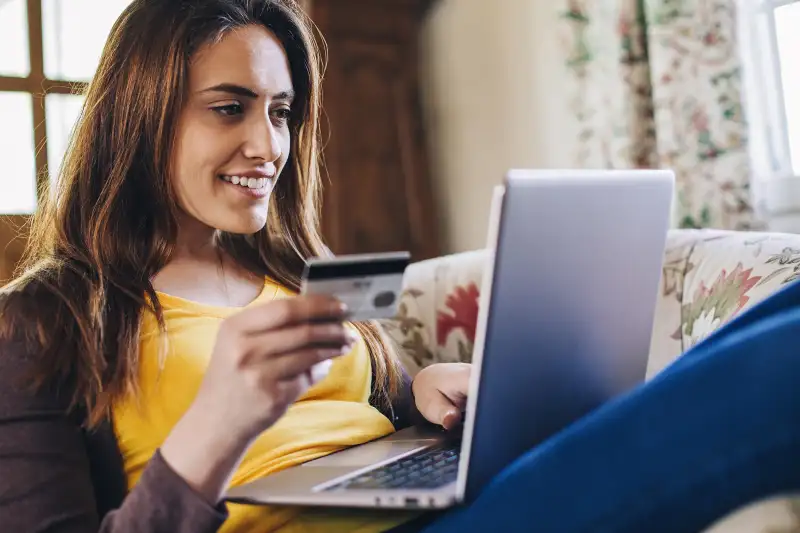 Petar Chernaev—Getty Images
Paying college bills with your credit card will come with an average 2.62% convenience fee, according to a Creditcards.com survey released today.
That means you'd be paying an additional $131 for every $5,000 of tuition you charge.
The survey of 300 colleges found that out of those who accept credit card payments, 93% of public four-year colleges and 77% of private colleges charge a convenience fee. Community colleges were more fee-friendly toward students; only 8% charge a convenience fee.
Those headline findings are about the same as they were in 2014, the first time Creditcards.com analyzed credit card payment options at colleges.

NEWSLETTER: COLLEGE_PLANNERSign up for COLLEGE_PLANNER and more View Sample
Colleges generally aren't profiting from convenience fees, and often the fee never even gets to the school, says Matt Schulz, a senior industry analyst at Creditcards.com. Instead it's charged as a separate line item and goes directly to the credit card issuer. The cards most commonly accepted by colleges were Visa and MasterCard, though plenty of colleges also accept Discover or American Express.
Just 2% of parents say they paid college bills on a credit card last year, with an average charge of $4,443, according to Sallie Mae's "How America Pays for College" survey. A slightly larger share of students (5%) said they used a credit card, with an average of $1,615.
Schulz says paying tuition with a credit card can help you earn rewards, but you'll want to do the math first. Three tips:
1. Ask about the convenience fee if it's unclear.
Most colleges that take credit cards will publish the fee on their website, but if they don't, ask your college's bursar office. The most common fee in the Creditcards.com survey was 2.75%. At that rate, you'll usually be paying more than you'd earn in cash-back rewards, which typically range between 1% and 2%.
"The math just doesn't really work in your favor," Schulz says.
Read more: See Money's 2016 Best Colleges
But if you attend a college that doesn't charge a convenience fee (see list below) or that charges an unusually small one, then paying with a credit card might be a smart move. Pennsylvania State University at University Park and University of Houston, for example, both have 1.5% convenience fees and accept MasterCard, which means you could use a card like the Citi Double Cash Back card that returns 2%, so after subtracting the fee, you'd get a net 0.5% back. That's equal to $25 back on a $5,000 tuition charge.
If you're a strategic credit card user, college bills can also be an opportunity take advantage of an introductory offer on a new card. Those offers typically give extra money or points in return for spending a certain amount within your first months as a cardholder. (Examples include the Chase Freedom card for cash back or Barclaycard Arrival World card for travel rewards.)
2. Make sure you have the cash to pay off your balance.
Don't use a credit card as a form of borrowing for college. The average interest rate for credit cards is about triple the interest rate you'll pay on federal college loans, which this year range between 3.76% and 6.31%, depending on the type. Plus, credit cards don't have the same flexible repayment options that federal student loans do.
Put simply: If you don't have the cash to pay it off in one billing cycle, don't put it on your card.
3. Don't damage your credit score.
Part of your credit score is based on your credit utilization ratio, which is the amount of debt you have compared with the amount you're approved to borrow. If you max out your credit card paying for tuition, you could see a slight dip in your score even if you pay it off quickly. That's because most credit card companies report your card balance to credit bureaus monthly, and that report doesn't always line up with when your monthly billing cycle ends.
18 Colleges That Don't Charge Convenience Fees on Credit Card Payments
| College | State | School type | Cards accepted |
| --- | --- | --- | --- |
| Auburn University | AL | Public | Visa, MasterCard, Discover, American Express |
| Chapman University | CA | private | Visa, MasterCard, Discover, American Express |
| DePaul University | IL | Private | Visa, MasterCard, Discover, American Express |
| Hampton University | VA | Private | Visa, MasterCard, Discover, American Express |
| Howard University | DC | private | Visa, MasterCard, Discover, American Express |
| Keiser University-Ft Lauderdale | FL | Private | Visa, MasterCard, Discover, American Express |
| Liberty University | VA | Private | Visa, MasterCard, Discover, American Express |
| Lindenwood University | MO | private | Visa, MasterCard, Discover, American Express |
| Middle Tennessee State University | TN | Public | Visa, MasterCard, Discover, American Express |
| Robert Morris University | PA | Private | Visa, MasterCard, Discover, American Express |
| Southeastern Louisiana University | LA | Private | Visa, MasterCard, Discover, American Express |
| St John's University-New York | NY | Private | Visa, MasterCard, Discover, American Express |
| The University of Alabama | AL | Public | Visa, MasterCard, Discover, American Express |
| The University of Tampa | FL | private | Visa, MasterCard, Discover |
| University at Buffalo | NY | Public | Visa, MasterCard, Discover, American Express |
| University of Nevada-Las Vegas | NV | Public | Visa, MasterCard, Discover, American Express |
| University of North Carolina at Charlotte | NC | Public | Visa, MasterCard, Discover, American Express |
| University of the Incarnate Word | TX | Private | Visa, MasterCard, Discover, American Express |
Source: Creditcards.com