Does Your Credit Score Matter in Retirement?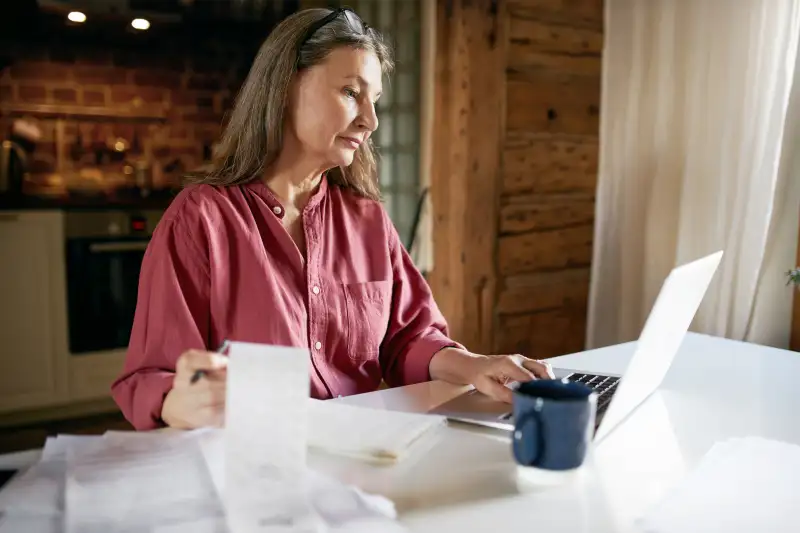 You might think you'll leave your borrowing days behind as you head into retirement. Older adults who have paid off their mortgage and don't plan on applying for any car loans or credit cards, for instance, may assume they can let their credit languish.
But most financial pros agree that maintaining solid credit is crucial for adults of all ages.
"If you're making financial decisions about opening up new lines of credit, refinancing, making balance transfers or getting a car loan, your credit score is likely to be a factor whether you're 80 years old or 18 years old," says Bruce McClary, vice president of communications for the National Foundation for Credit Counseling. "So it is important to maintain a good credit score later in life."
McClary says the best strategies for building and sustaining good credit are largely the same across age groups: making timely payments, keeping credit balances low and monitoring accounts for fraudulent activity. He suggests taking advantage of new credit-strengthening resources like Experian Boost, a free service that enables your on-time payments of phone, utility, and even Netflix bills to be factored into credit reports that use Experian data.
But there are certain issues in particular that older adults should keep in mind, such as keeping their accounts open and active. Because the length of your credit history is factored into your FICO score, seniors should generally avoid closing longstanding accounts. Making at least occasional purchases with a credit card is also a good idea—especially if you've paid off all your other debts—as a lapse in credit activity could hurt your score, McClary says.
"If you don't have any recent activity and it's all crickets in there, it gives the credit-scoring model very little to go off of, and that sets you back," he says.
Why good credit is important for retirees
Your credit may be checked for a variety of reasons, whether you're refinancing your mortgage, downsizing to a smaller home or applying for a part-time job. And while your borrowing habits and history are a key determinant of whether you qualify for a loan or lower interest rates, your credit profile could also come into play in ways you might not anticipate.
For example, auto insurance providers often draw on parts of your credit report to determine what rates to charge you; a poor credit score could therefore lead to higher premiums. (Auto insurers are barred from using credit-based insurance scores in California, Hawaii and Massachusetts.)
What's more, McClary says consumers are often surprised that negotiating an increased line of credit with their card issuer triggers a credit check.
"You may assume that because you already do business with them, they would base the decision on your account activity alone and there wouldn't be any need to pull your credit report," he says. "But oftentimes, lenders will treat this like a request for a new account."
For older adults who are moving into a retirement community or eldercare facility, the application process often involves a background check that includes a request to pull a credit report.
Michael J. Amoruso, an elder law attorney in Rye Brook, N.Y., says that while some assisted living facilities don't run credit checks, many long-term care facilities — such as continuing care retirement communities (CCRCs) — will evaluate a prospective resident's credit profile.
"CCRCs want to make sure you have the financial wherewithal to pay not only the down payment, but to maintain the monthly charges you'll be assessed as well," says Amoruso, managing partner of Amoruso & Amoruso, LLP. "But with regard to assisted living or senior communities, it depends on the owner of the facility as to whether they are going to run a credit check, because those are strictly landlord–tenant relationships."
What's more, sustaining a strong credit score will make it easier to if you need to take out a personal loan to pay for unexpected expenses, whether it's a medical emergency or an urgent home repair.
"Any of us can fall ill or have an accident," Amoruso says. "So maintaining good credit in your retirement years is a blessing that you may need to rely on, and not something to let fall by the wayside."
More from Money:
The Deadline for Retirees to Return Unwanted RMDs Is Almost Here
Struggling Financially? Pulling Your Credit Report Can Help