Creepy Clowns Are Boosting Costume Sales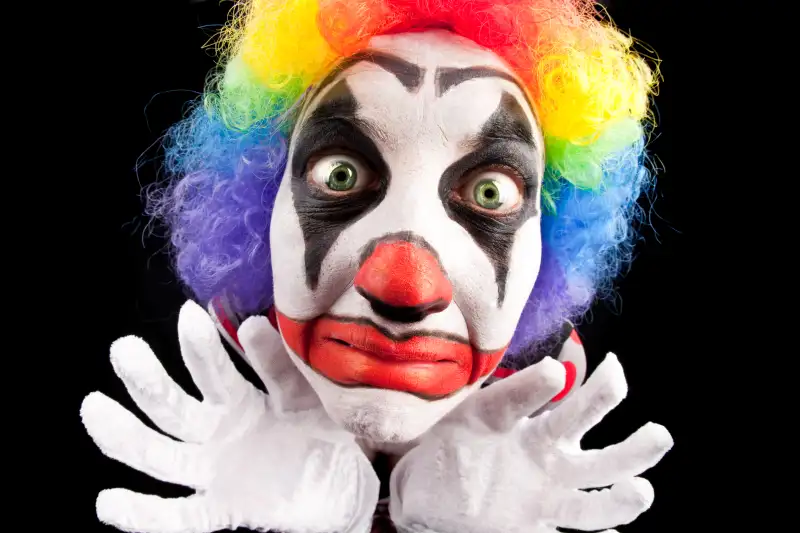 sdominick—Getty Images/iStockphoto
Clown costumes are flying off the shelves following a surge of "creepy clowns" plaguing communities across the country,
The costume chain Halloween Express told Eye Opener TV on Tuesday that sales of clown masks are up 300% over last year. "In the top 10, eight of them are 'evil' clown masks this season, whereas last year, five of the top 10 were 'evil,'" spokesman Brad Butler says.
The news program reached out to other costume chains, but most companies wouldn't respond. Spirit Halloween, a national chain, told Eye Opener they couldn't comment because of the company's policy "not to comment on ongoing police investigations." Spoooooooky.
Read More: Halloween Spending Will Hit an All-Time High This Year
Incidents involving pranksters dressed in clown costumes have garnered national headlines in recent months, beginning with sightings in South Carolina in August — when clowns allegedly tried to lure children into the woods. The phenomenon has since become something of an epidemic, with reports of scary clown sightings up and down the East Coast. A New Haven, Conn. school district recently banned children from dressing up as clowns this Halloween, calling the costumes "symbols of terror" following hoax clown threats targeting area schools on Instagram.
Despite the soaring popularity of clown costumes, the Stephen King-inspired "It" costume has a long way to go before topping the list of most popular adult Halloween costumes. That honor belongs to "Batman" for ages 18 to 34, and "witch" for those 35 and older, according to the National Retail Federation. Spending on Halloween costumes is expected to reach $3.1 billion this year. All together, American trick-or-treaters will spend $8.4 billion on candy and costumes this year, the NRF predicts.