This Colorado Ski Resort Is Offering Free Lift Tickets for Everybody on Opening Day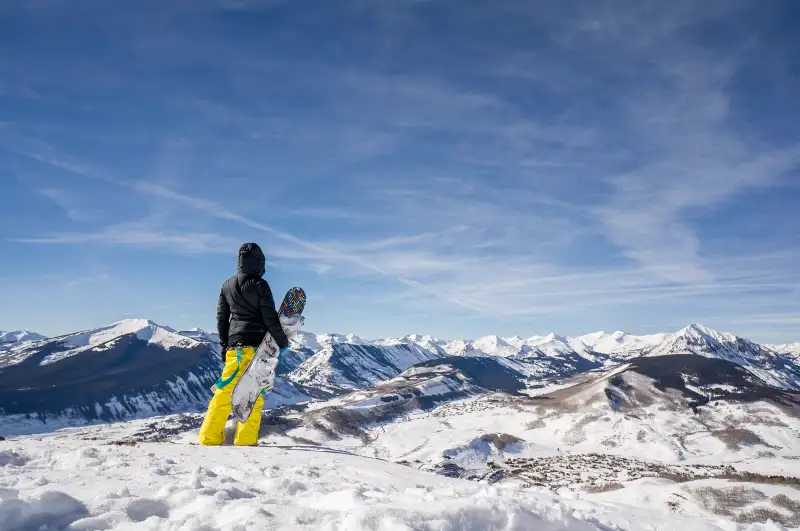 Daniel Milchev—Getty Images
The opening day of a new ski season is usually quite a bash. Resorts often host champagne toasts and ceremonial rides on the season's first chairlift up the hill, as well as the usual lively après ski scene with barbecues and live bands. One Colorado local even camped outside in the parking lot at the Loveland Ski Area just to get bragging rights for being on the first chair of the season in the Rockies, back on October 29.
The opening day of another Colorado mountain, Crested Butte, is scheduled for Wednesday, November 25 (the day before Thanksgiving), and there's extra reason for skiers and snowboarders to be excited—because lift passes are 100%, no-strings-attached free for all.
A free opening day has come to be tradition for Crested Butte. It's got a fairly remote location, outside of Gunnison, and as such it doesn't have to worry as much about the gigantic crowds drawn to ski mountains closer to big cities. One can only imagine the mob scene that would result if a resort within driving distance of Denver, or perhaps Boston, decided to offer free lift tickets.
Every year, Crested Butte has a special theme to go with opening day, and the 2015 edition is a pirate theme. "Wear your best Pirate costume and join the festivities" for a special First Chair celebration with a Champagne toast at 9 a.m., the resort site proclaims. (To clarify, pirate gear is encouraged, but not required for free lift tickets.)
The early season deals at Crested Butte continue past opening day, mind you. From Thanksgiving through December 18, kids ages 12 and under ski free, with no lodging stay or other purchase required.
While this is one of the best early season ski deals, it's hardly the only one. Diehards may show up on opening day and in the weeks between Thanksgiving and Christmas, but for the most part, this is an extremely slow period for ski resorts. Understandably, then, deals on lift tickets and lodging abound to drum up business before peak season arrives.
Read next: Money's Best Place for Outdoor Lovers