Cuban Rum and Cigars Just Got Easier to Bring Back to the U.S.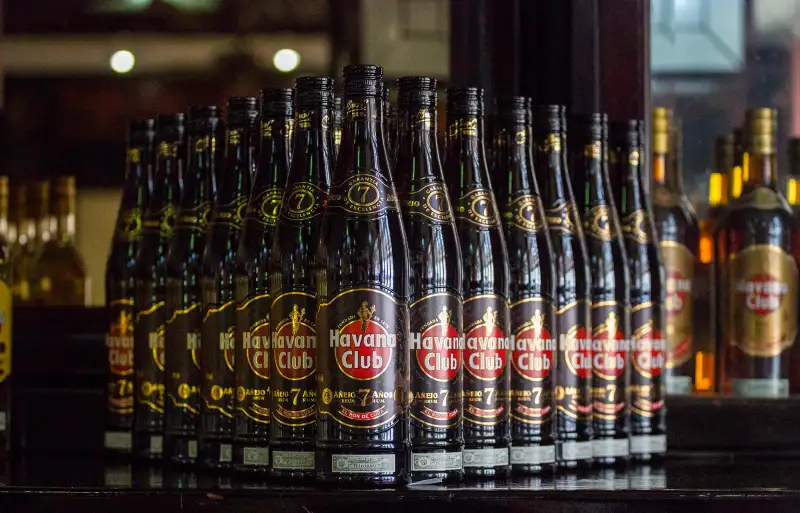 The long-standing prohibition on Cuba's famous rum and cigars is slowly ending, after the Obama administration further relaxed rules on bringing the goods to the U.S.
You can can now bring back up to 100 cigars and 1 liter of rum from any country that sells them, as long as they're for personal use. Americans were previously allowed to bring back only $100 worth of Cuban rum and cigars when they traveled to the country. The new regulations are the same as existing duty limits on alcohol and tobacco bought in any other country.
Fans of the long-forbidden stogies have been waiting for this news since the Obama administration announced new diplomatic relations with the country in 2014, but the five-decade embargo isn't lifted yet: Cuban cigars and rum still aren't able to be imported to sell in U.S. stores or available for sale online. The trade embargo can only be lifted by Congress. Richard Feinberg, a professor of international political economy at the University of California-San Diego, estimated that Cuba could earn $100 million to $200 million in sales off of exports of Cuban cigars, the San Jose Mercury New reported last year.
The regulations issued by the U.S. Treasury Department Friday also will make it easier for U.S. companies to import Cuban-made pharmaceuticals and agricultural products and for Cubans to buy U.S. goods online.
Note: Money originally reported that Americans would be able to bring back an unlimited supply of cigars and rum. We've since corrected the error.