It Costs More to Send Your Kid to Day Care Than to College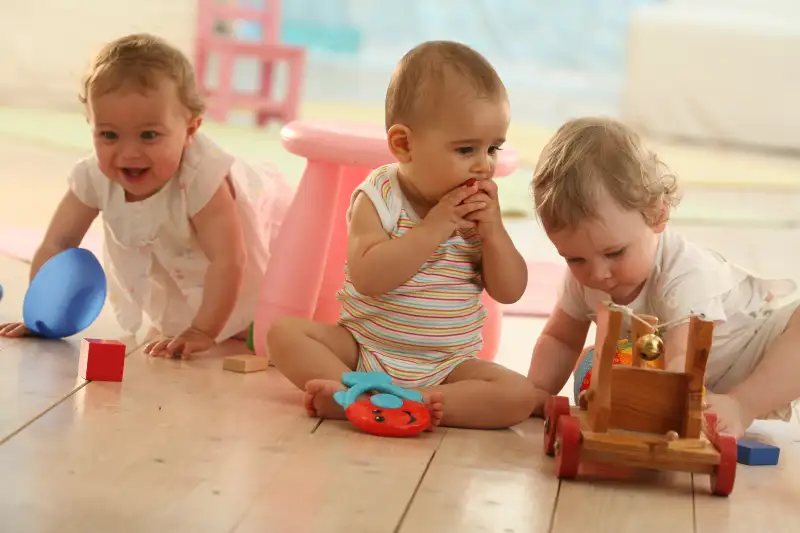 Marina Raith—Getty Images/Picture Press RM
The soaring costs of child care have scored a starring role on the campaign trail, with both candidates offering up ways to lower expenses for parents of young children.
A new study shows exactly why this is a hot-button issue. According to a report from the think tank New America, the average cost of full-time daycare for kids four and under has reached $9,589 a year — surpassing the average cost of in-state college tuition, which runs about $9,410.
Our nation's "fragmented childcare system" is to blame, the study alleges, as affordable daycare is hard to come by in most states. Under the current system, a family earning at the median household income would need to spend 18% of its income to cover the cost of full time in-center daycare for one child. Nannies are even more expensive: The average cost of full-time care using an in-home caregiver, is $28,353 a year — which is equal to 53% of the U.S. median household income (and 188% of income for a minimum wage earner).
New America paired with Care.com— an online service that links babysitters and other caregivers to families that need their services —to survey more than 15,000 households with children under 18 in every state. The study examined in and out-of-home daycare, and found that "families, providers, and policymakers in every state make difficult compromises that often shape family decisions and can determine the course of children's futures."
The report proposes "systematic change" to bring quality care to American households. Specific proposals include:
Universal paid family leave
Expanding and improving cash assistance programs
Implementing high quality universal pre-K programs
Focusing resources on programs aimed at dual-language learners