9 Ways to Outsmart Debt Collectors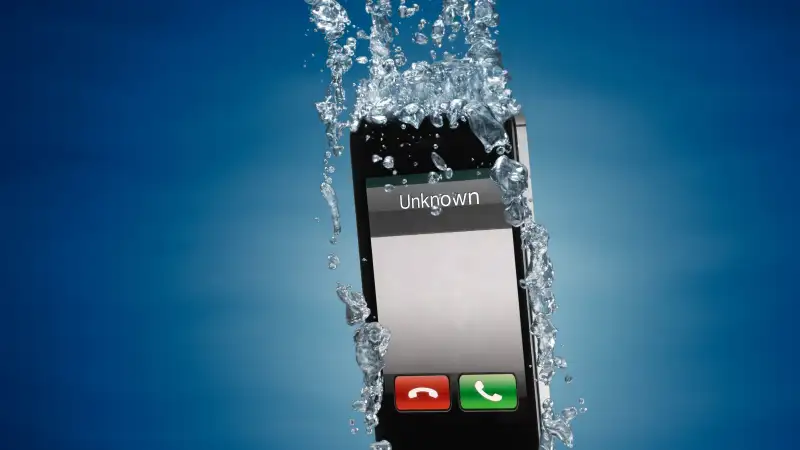 Henrik Sorensen—Getty Images
Today's encouraging economic news notwithstanding, plenty of Americans are still struggling with their own personal economies. According to a study released Tuesday by the Urban Institute, more than 35% of Americans have debt that has been reported to collection agencies. What's more, the share of consumers in collections hasn't changed, even as overall credit-card debt has decreased in recent years.
If you're one of the many people being dunned for delinquent credit-card, hospital, or other bills, it's easy to feel intimidated by collection agencies and confused about the repayment process. But rather than panicking and avoiding your collector's many calls—and there will be many—here are 9 ways to gain the upper hand in negotiations and, most important, keep from paying a penny more than you have to.
1. Don't Get Emotional
When a debt collector calls, he's trying to assess your ability to pay and may attempt to get you to say or agree to things you shouldn't. You'd be best served by keeping the initial call short and businesslike. Collection agencies are required by law to send you a written notice of how much you owe five days after initially contacting you. Wait to engage with them until after you receive this letter.
2. Make Sure the Debt Is Really Yours
If the debt sounds unfamiliar, check your credit reports. Request a report from each of the three credit bureaus for free from annualcreditreport.com and scan for any incorrect data. A study by the Federal Trade Commission found that one in 20 consumers could have errors in their reports, and 24% of the mistakes people reported were about a debt collection that wasn't actually theirs. (Learn more about how to fix costly credit report errors.)
3. Ask for Proof
Once you get written notice, contact the debt collector. If you are disputing the debt because of an error or identity theft, send a letter to the collector by certified mail within 30 days of receiving your notice stating that you will not pay and why. Also notify each of the three credit bureaus by mail, explaining the error and including documentation so that the problem can be removed from your report. If you are unsure about whether you owe money or how much you owe, ask the collector by certified mail for verification of the debt. That should silence the calls for a while; collectors must suspend activity until they've sent you verification of the debt.
4. Resist the Scare Tactics
Some debt collectors may try a range of tricks to get you to pay up, but it's important to know your rights. Under the Fair Debt Collection Practices Act, collectors cannot use abusive or obscene language, harass you with repeated calls, call before 8 a.m. or after 9 p.m., call you at work if you've asked them to stop, talk to a third party about your debt, claim to be an attorney or law enforcement, threaten to sue unless they intend to take legal action, or threaten to garnish wages or seize property unless they actually intend to. If the agency commits a violation, file a complaint with the FTC and your state Attorney General, and consider talking to an attorney about bringing your own private action against the collector for breaking the law.
5. Be Wary of Fees
Typically, the contract you agreed to when you took out the loan or signed up for the line of credit states how much interest a collector can charge on your debt. Most states have laws in place capping the amount of interest agencies can tack on. Check the balance the original creditor listed as "charged off" on your credit report. If there is a big increase in the amount the collector wants, consult your original contract. Your verification letter may also give you more info about how fees are calculated. If you believe the debt has been inflated, reach out to the Consumer Financial Protection Bureau, which might be able to resolve your issue with the collector.
6. Negotiate
Collection agencies will push you to pay the full debt at once, but if that is not an option for you, tell them how much you can afford to pay and ask if they will settle for that amount. If they accept these terms, get confirmation of the deal in writing before you pay. This way, you avoid any miscommunication about the total to be paid and time frame for the payments.
7. Call In Backup
If you and the debt collector can't reach an agreement and it appears likely they will take you to court, consider hiring an attorney. While the fees and costs of doing so may be prohibitive, the collection agency is more likely to drop the case in favor of easier targets, a.k.a debtors without attorney representation.
8. Know the Time Limits
Creditors may imply that court action can be taken against if you don't pay up, and while that's true, there is only a certain window of time—typically three to six years—in which a creditor can sue you over the debt. While you'll still owe the money, and collectors may still call about it, creditors cannot take you to court over it once it's past your state's statute of limitations. Statutes vary widely by state and type of debt, so check your state's specific rules if the collector is calling about older debts.
9. Don't Get Tripped Up By Your Own Good Intentions
Collectors can't legally "re-age" your debt by giving it a new delinquency date, but you can inadvertently extend the statute of limitations or restart the clock in some states by making a payment on old debt, agreeing to an extended repayment plan, or even acknowledging that the debts is yours.
More Help for Conquering Debt:
3 Simple Steps to Get Out of Debt
Which Debts Should I Pay Off First?