Delta Won't Let You Check Your Pet as Luggage Anymore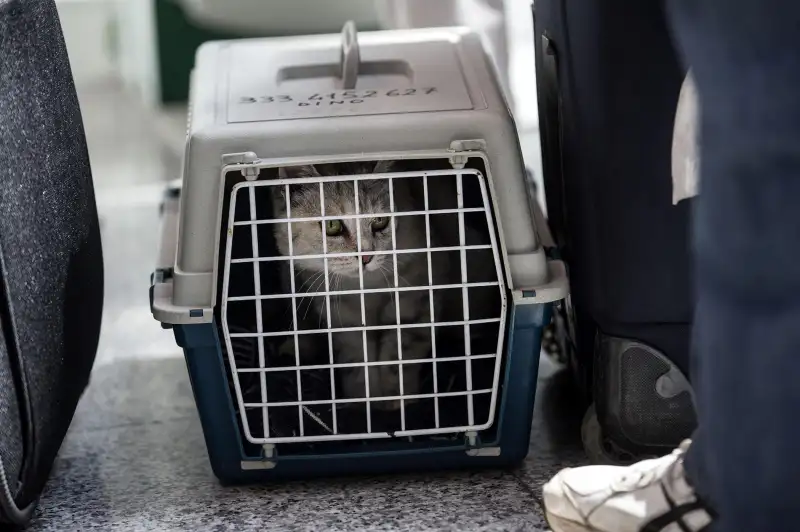 Massimo Percossi—EPA/Newscom
Delta Air Lines announced Monday it will no longer allow pets as checked baggage starting next March. Animal advocates are sure to cheer the move. The airline sustained 74 pet deaths in the past 10 years, MarketWatch points out. Delta has the highest rate of pet fatalities among domestic airlines and accounts for about 25% of all flight-related pet deaths.
This is a victory for animal-rights advocates; groups including People for the Ethical Treatment of Animals and the Humane Society say it's a bad idea to treat your furry friend like a suitcase and check pets as cargo. "We strongly advise against transporting your animal companion by air in the cargo area," PETA says. Dogs and cats can succumb to heat or cold, lack of oxygen or stress. In 2012, more than half of the 35 animals that died on flights were on Delta flights, according to Gawker.
Delta's website says that as of March 1, 2016, it will no longer put pets in the cargo hold. Cats and dogs small enough to fit in a carrier under the seat can still be brought on board as carry-on luggage, but if you were hoping to take your yellow lab to Yellowstone, you're going to have to make other plans. Exceptions to the rule include the pets of military members who are being transferred, and "service and emotional support animals."
Delta says pets can still be shipped via Delta Cargo, but this means dropping your pet off at least three hours before your flight, at a different location from where you'll be departing. Delta also says it can't guarantee that your pet will get to your destination when you do.
As for prices, they vary widely when shipping a pet as cargo. Costs generally run somewhere between $200 to $400 one way on domestic flights, depending on the size of the animal and the route among other factors. The fee for bringing a pet as carry-on baggage, meanwhile, is $125 one way for a domestic flight.