Today Is National Puppy Day 2018. Here Are 8 Adorable Deals to Help You Celebrate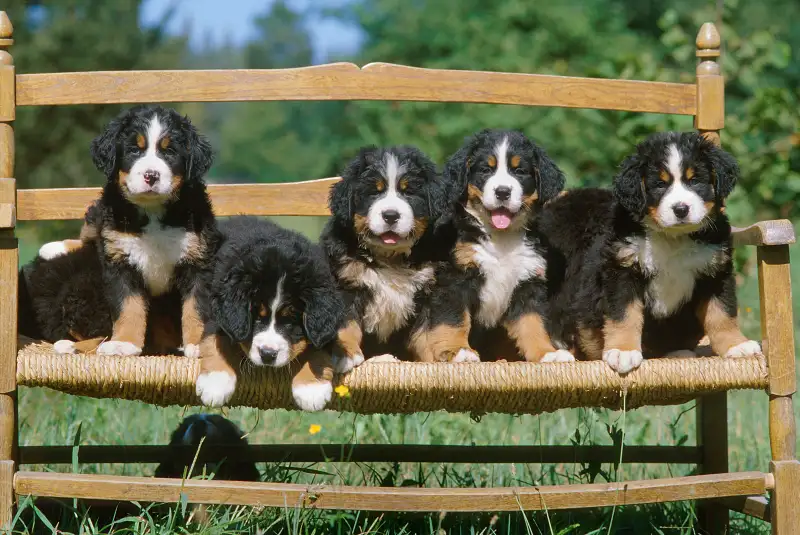 DarioEgidi—Getty Images/iStockphoto
March 23 is National Puppy Day, a "holiday" that's officially about raising awareness of shelter pups, but is also a fantastic excuse to pull on an adorable puppy T-shirt, and spend time scrolling the #nationalpuppyday hashtag on Facebook.
It's also a great day for showing your fuzzy-faced best friend how much you love them with a new treat, toy, or accessory. Here are eight retailers with great discounts and deals available for National Puppy Day — all guaranteed to get you plenty of tail wags and face licks in return.
The Grommet: The company that makes these super-cute wool dog toys — washable and biodegradable — sources them from Nepal, where they are made by women paid fair wages in a safe working environment. Right now the toys 30% off the regular price of $12.95. Cue warm fuzzies all around.
Kohl's: Through next Wednesday, you can get 20% off purchases of $100 or more with the promo code SUPERSAVER, or 15% off purchases under $100. That would bring the price of this cozy extra-large Serta dog bed, which is already marked down from $99.99 to $89.99, down to $76.49.
L.L. Bean: Get your favorite hiking buddy his own backpack for toting water and treats on your next adventure, which you can score right now for $10 off the regular price of $44.99 for medium ($54.99 for large).
Orvis: If your dog loves water, it's a virtual guarantee he'll be just as happy in mud. Keep this portable shower in your vehicle for those times when he's too dirty even for the most rugged car seat covers. Right now, it's just $69, $20 off the regular price of $89.
Personalization Mall: Make sure your best friend makes it home safe and sound if they wander off or slip their leash to bolt after a squirrel. These chevron-patterned dog tags come in six eye-catching colors and four shapes, so you're sure to find one that fits your pooch's personality. Order one for just $6.39, 20% off the regular price of $7.99.
Courtesy of Personalization Mall
Petco: Owners of big breeds, this one's for you. Petco knows what a drag it can be (literally!) lugging home giant bags of dog food all the time. You can now get 20% off your first shipment if you sign up for Petco's convenient dog-food recurring delivery service with the code RDSAVE20.
Puritan's Pride: Because even though you still love them when they're stinky, it's much more fun cuddling with a squeaky-clean fur-kid. Get up to 55% off a variety of shampoos, wipes, tools and other grooming necessities. No code necessary.
Courtesy of Puritan's Pride
Walgreens: We promise, it is totally normal to get a poster-sized print of your puppy just so you can hang it up at work and look at that adorable squishy face all day long. While it's not a deal aimed squarely at National Puppy Day per se, you can get 40% off prints and posters through Saturday only with the code VACAYPICS. Or, you can get 75% off all photo wall art through Saturday with the code DECORATE18.
We've included affiliate links into this article. Click here to learn what those are.