4 Ways to Show a College It's Your Top Choice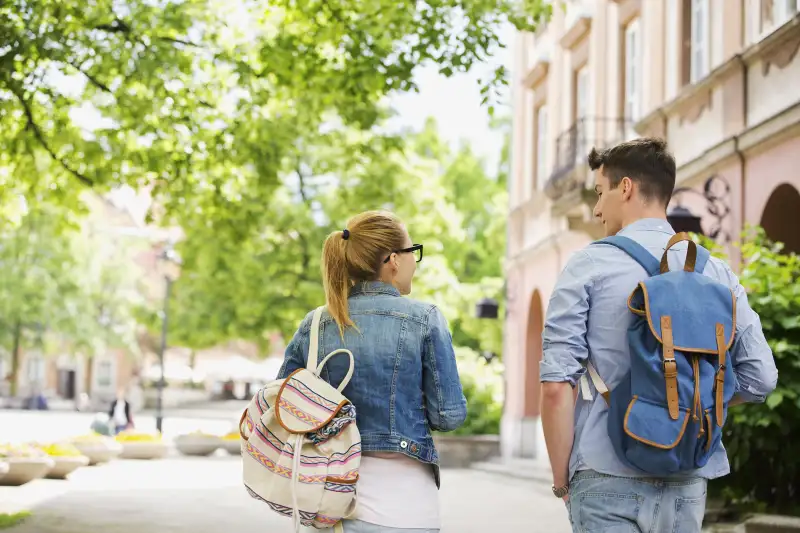 Most every college admissions official will tell you that applying early decision or early action is the best way to show a college you're serious about it.
Colleges know those students are as close to a sure bet as they can get—almost all who are admitted are going to enroll. As Muhlenberg College Dean of Admission and Financial Aid Chris Hooker-Haring puts it, colleges in a competitive marketplace are looking for students who are very interested in them, and early decision tells them who is.
But applying early decision may not be the best move for everyone. And students certainly shouldn't feel that applying early is their one and only way to show their interest in a particular college.

In the world of college admissions, this is known as "demonstrated interest," or tracking students' interactions with a college to see who's engaged. As students have started to apply to more colleges, many admissions officers say considering a student's level of interest is helpful in cutting through all the noise.
About 20% of colleges said they place considerable importance on a student's demonstrated interest (about the same number said it's unimportant), and 34% said it's of moderate importance, according to the 2014 State of College Admission report from the National Association for College Admission Counseling. That's down slightly from a few years ago, but still considerably higher than the 7% of colleges who weighed demonstrated interest heavily a decade ago.
For applicants, the challenging part is knowing which colleges care about demonstrated interest. If a school talks about strongly encouraging a visit and offers interviews on campus, those are good signs that how much interest you show in them matters, says Beth Heaton, a college admissions consultant with College Coach. You can also search for a college's Common Data Set on its website. That data collection initiative asks about a multitude of admissions and enrollment factors, including whether a student's level of interest is important.

NEWSLETTER: COLLEGE_PLANNERSign up for COLLEGE_PLANNER and more View Sample
If you can't commit to early decision (or you've already missed the November early decision deadline), here's how can you show a college it's your number one choice in the regular admissions cycle:
1. Visit campus
For schools that are tracking demonstrated interest, visiting is the most important thing you can do, says Heaton. But that doesn't mean you're at an automatic disadvantage if you can't afford a visit. If the campus isn't nearby (say, within a four-hour drive), sign up for the college's mailing list and contact the admissions office to let it know you're interested but can't make it to campus for a visit.
2. Set up an interview
You can interview on campus or from afar. If a school offers an in-person interview, sign up for one. And even if there's not an official program for prospective student interviews, try to set up a meeting with the academic department you're most interested in, Heaton says. Many schools have programs that will match prospective students with alumni in their region for a casual meeting, and you can also arrange phone or Skype interviews, Hooker-Haring says.
3. Write a killer personal statement
This is where all your research about a school can pay off. Talk about specifics: Maybe your parents and grandparents went there and you want to participate in the same traditions they did in their college years. Maybe you want the chance to work with a particular professor who specializes in the subject area that you're interested in. Maybe your tour guide was excited about a unique first-year curriculum and now you are, too.
Every school has a beautiful campus or great academic programs, so don't be vague, says Jeff Schiffman, an admissions counselor at Tulane University in New Orleans. "If I could replace the word 'Tulane' with the word 'Vanderbilt' or 'Miami' or another school, that doesn't help," he says. "Really dig into a specific attribute or something that resonates with you."
4. Don't go overboard
The idea here isn't to profess your undying love for a school (and certainly not every school you're applying to). Remember that admissions officers are busy, so don't bother them with multiple emails or phone calls, and don't waste their time by asking questions you can easily find answers for on the college's website. Schiffman suggests one email to an admissions officer, especially to show you're still interested if you've been deferred or wait-listed. And if an admissions counselor, professor, or alum met with you for an interview, of course send a thank-you note, reiterating your interest.