Denny's Is Giving Away Free Grand Slam Breakfasts This Month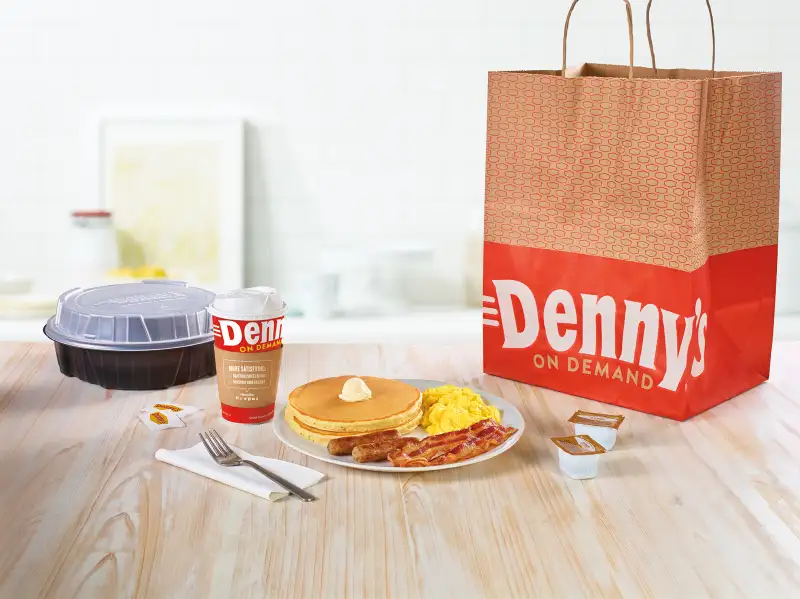 Carlos Garcia—Carlos Garcia
Now through the end of January, Denny's is making it easy for you to snag a free "Grand Slam" breakfast—its signature order, with a choice of items like pancakes, eggs, bacon, sausage, toast, and grits.
To get a free "Build Your Own Grand Slam," all you have to do is place an online or mobile order from the "Denny's On Demand" platform this month. Then, on your next online or mobile order any time through Wednesday, January 31, you'll receive a Grand Slam breakfast free of charge.
Orders can be placed at Dennys.com or the "Denny's On Demand" mobile app, available via iTunes or the Google Play Store. These orders are good only for takeout or, where available, delivery. In other words, you can't order ahead online and dine in at a Denny's restaurant.
Denny's Grand Slam breakfast comes with a choice between 10 items, including eggs (any style), three kinds of meat, pancakes, fruit, yogurt, buttermilk biscuit, potatoes, and toast. Customers get to choose any four ingredients, and the normal price is roughly $6 to $8 (prices vary by location).
The restaurant business is generally pretty slow in January, when the weather is chilly and people tend to stay indoors more. So the start of the new year is often a time when special discounts and promotions pop up to boost business. Denny's competitor IHOP, for example, recently launched a $3.99 all-you-can-eat pancake deal available now through February 11.