You're Not Allowed to Wait in Line for This Disney Ride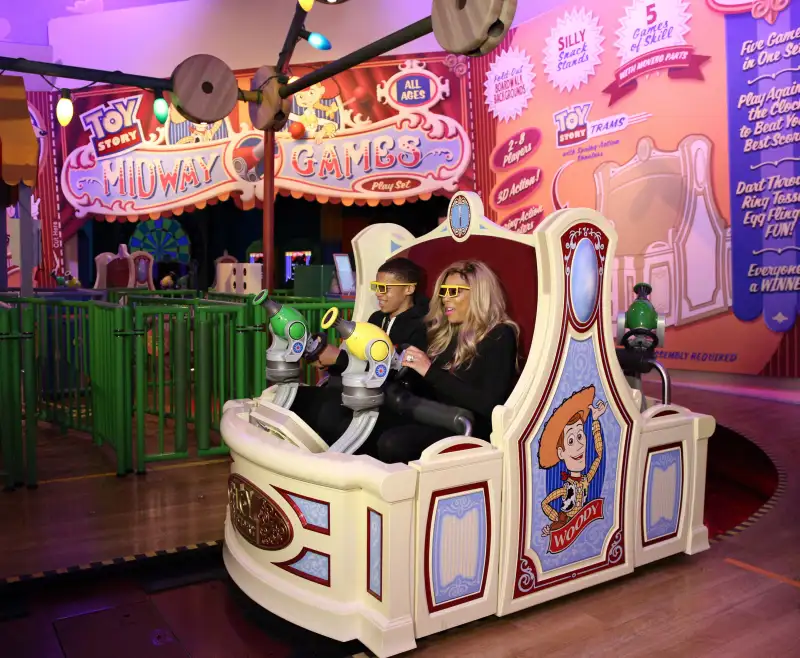 Gregg Newton—Disney Parks via Getty Images
In a test that started on Monday and runs through Thursday, Disney World is requiring Hollywood Studios visitors to make advance reservations via the FastPass+ system if they want to hop aboard the popular Toy Story ride, an interactive "4D" attraction in which guests twist through a series of virtual carnival games while wearing 3D glasses. Normally, the wait time to ride Toy Story Mania can easily stretch over an hour, but the new reservation-only system means that Disney World guests won't have the option of waiting it out in the standby queue.
A Disney spokesperson explained to the Orlando Sentinel that extra FastPass+ reservations for Toy Story Mania would be available during the course of the experiment. On the one hand, the move means that no one will have to endure agonizingly long lines for the ride. The FastPass+ system gives riders a time window when they are to arrive and hop on in a jiffy. On the other hand, some worry that all of the available pass times could be snatched up as soon as they're available, and those who don't snag a reservation early in the day will be shut out from riding.
What makes this four-day test potentially big news is that it could be a vision of how theme parks will operate on a broader scale in the future. Over the years, Walt Disney World and other theme parks have tweaked numerous policies that essentially kill spontaneity because they all but force guests to plot out plans for meals, rides, and more in advance. Disney guests have been instructed that if they want to bring their kids to a Character Breakfast or have dinner at one of the nicer park establishments, they should reserve weeks if not months before arrival. Likewise, the MyMagic+ wristband system introduced in early 2013 was created to help guests reserve meals, ride times, and more.
When theme park guests aren't waiting in lines for hours, they're happier, which works out for Disney and park visitors alike. What works out especially brilliantly for Disney is that when guests aren't waiting in lines, they're free to roam about in the areas where they're apt to spend more money, such as gift shops and restaurants. After all, you can't buy overpriced souvenirs while you're stuck waiting on line.
In a post at Theme Park Insider, most Disney fans seem opposed to reservation-only rides. "I want a vacation, for Christ's sake, and if I have to plan everything in advance, then it's simply not fun anymore," one commenter stated, bashing the entire swath of policies pushing guests to plot minute-by-minute plans ahead of time. Still, another commenter noted that Toy Story Mania reservations are "definitely needed for the ride. The queues are longer than any other attraction in the Disney parks."
Love it or hate it, the shift to more reservations and less waiting in line seems like the way things are heading. "Everybody's striving to improve the flow of the guest. That's the wave of the future in our industry," Dennis Speigel, president of International Theme Park Services, explained to the Orlando Sentinel. "It would not surprise me within the next 10 years that we see rides that are totally reserved."