Disney World Is Closing for the Fifth Time Ever Because of Hurricane Irma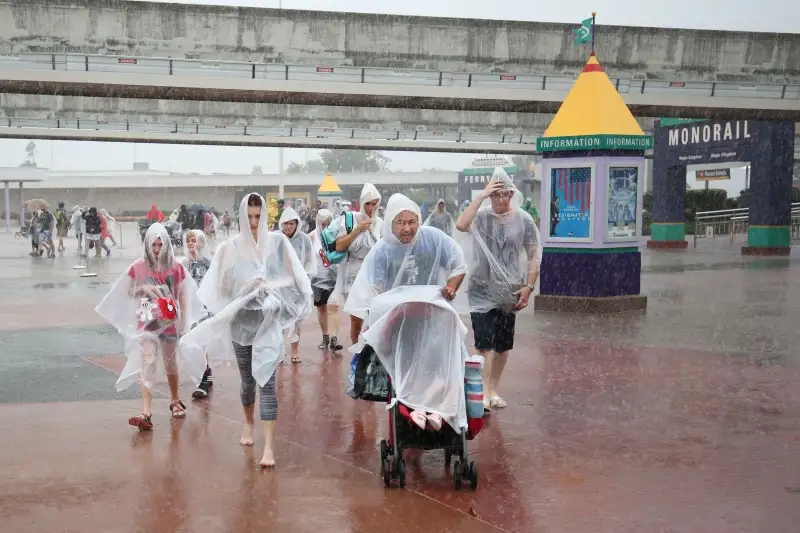 GREGG NEWTON—AFP/Getty Images
Walt Disney World will be closing this weekend for only the fifth time ever.
Disney World's website states that the resort will be closed on Sunday and Monday, which is when forecasts call for the worst of Hurricane Irma to hit central Florida.
It will be only the fifth time the resort has closed since it opened in 1971. "Resort hotels will remain open," Disney's site says. "We hope to resume normal operations on Tuesday, September 12. We will provide regular updates to our guests on all operational changes," the statement reads.
Hurricane Irma has devastated the Caribbean and is causing massive evacuations in Florida.
A previous alert on the Walt Disney World Resort website announced cancellations of only a couple weekend events. The Blizzard Beach water park and the Fort Wilderness Resort & Campground had also already been slated for early closures. And the Orlando Sentinel reports that guests at Disney World's Treehouse Villas—where units are built 10 feet off the ground—have been asked to leave.
Disney's nearby theme park competitors are closing, too. Universal Studios Orlando says it will close at 7 p.m. Saturday, and will the destination will be "fully closed" on Sunday and Monday. SeaWorld Orlando and its sister resort Busch Gardens Tampa have likewise announced they will be closed on Sunday and Monday, and Legoland Florida says it will be closed Saturday through Monday. All affected guests can generally cancel or reschedule visits without incurring the usual fees.
The three major airports in the Orlando area have said they will shut down on Saturday evening and reopen only when it's safe.
Most forecasts call for Irma to hit South Florida with hurricane conditions starting late on Saturday or early on Sunday. "Major impacts could then spread through the rest of the Florida Peninsula, Georgia and the Carolinas," The Weather Channel reports, noting that Irma is "likely to be [Florida's] strongest hurricane strike since Charley 13 years ago."
Walt Disney World has a history of closing only during the rarest of times. CNBC reported that when the resort shut down last fall for Hurricane Matthew, it was only the fourth time ever Disney World has closed since opening in 1971.
One analyst estimates that Disney World earns $30 million in profits each day that it's open, on average.
This story has been updated to reflect news developments.