Trump Is Really Starting to Scare Wall Street
Money is not a client of any investment adviser featured on this page. The information provided on this page is for educational purposes only and is not intended as investment advice. Money does not offer advisory services.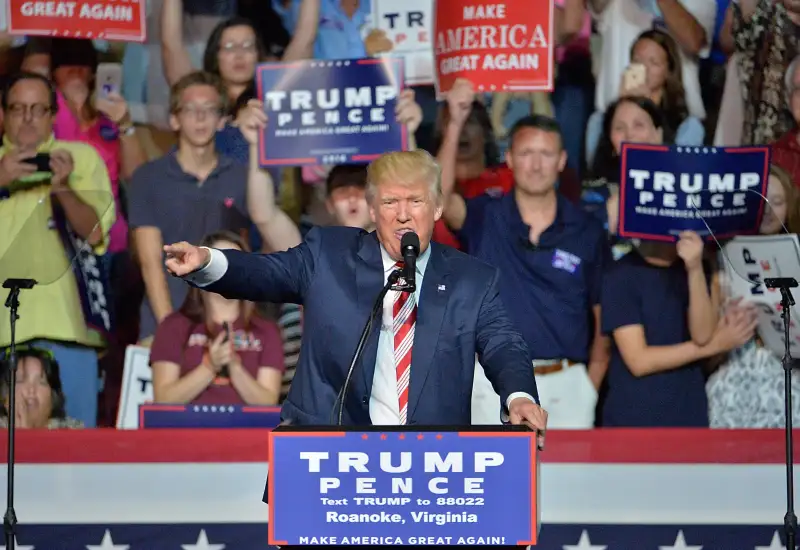 Sara D. Davis—Getty Images
At Monday night's presidential debate, Donald Trump said things that have historically been music to the ears of Wall Street.
He talked about cutting personal income taxes, slashing the corporate tax rate from 35% down to 15%, and proclaimed that his tax cuts were "the biggest since Ronald Reagan — I'm very proud of it."
Yet as Trump has inched his way up in the polls leading up to this first presidential debate, Wall Street has been openly expressing angst about what a Trump presidency might bring.
Trump vs. Clinton: Quotes From the First Debate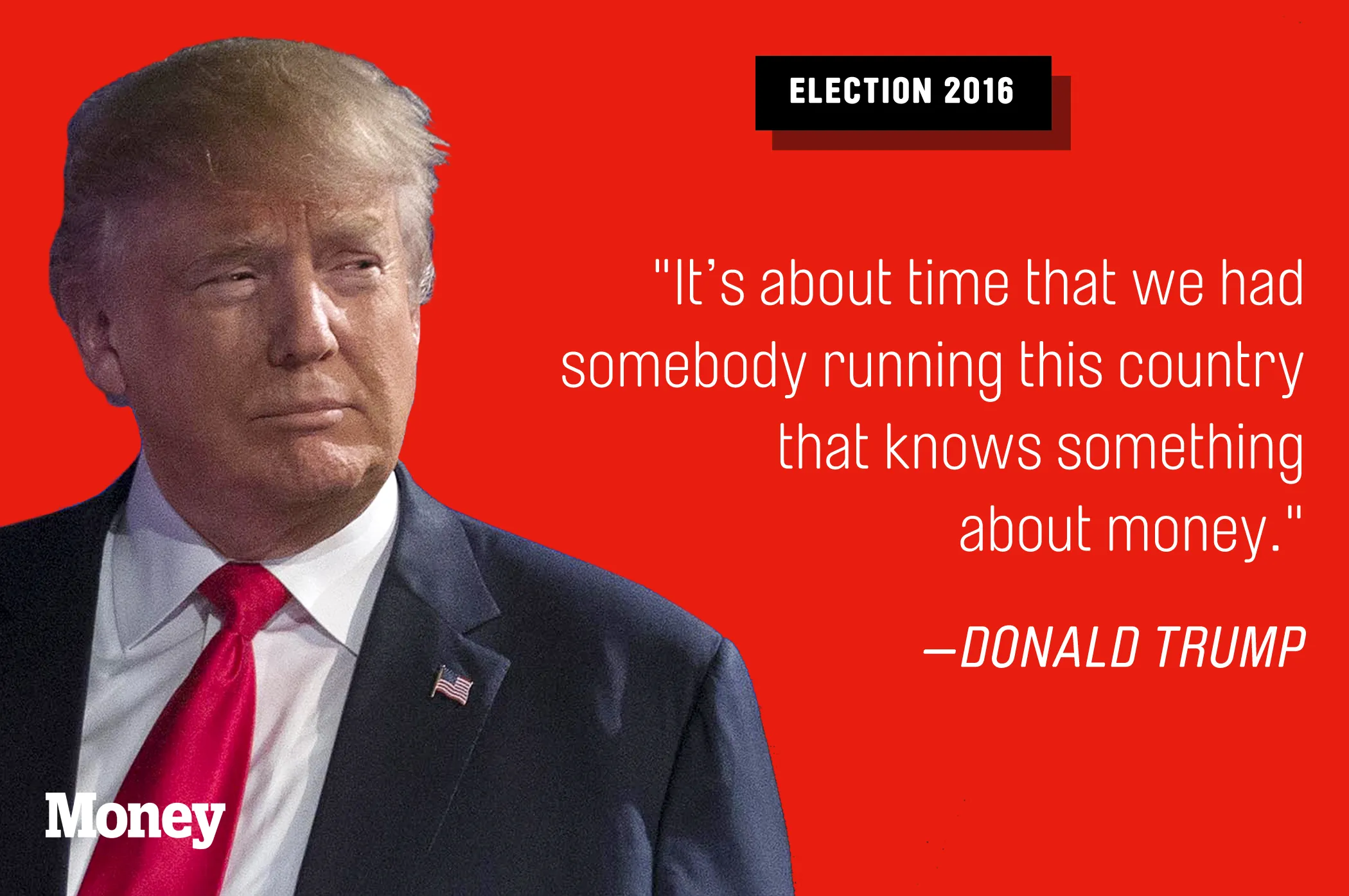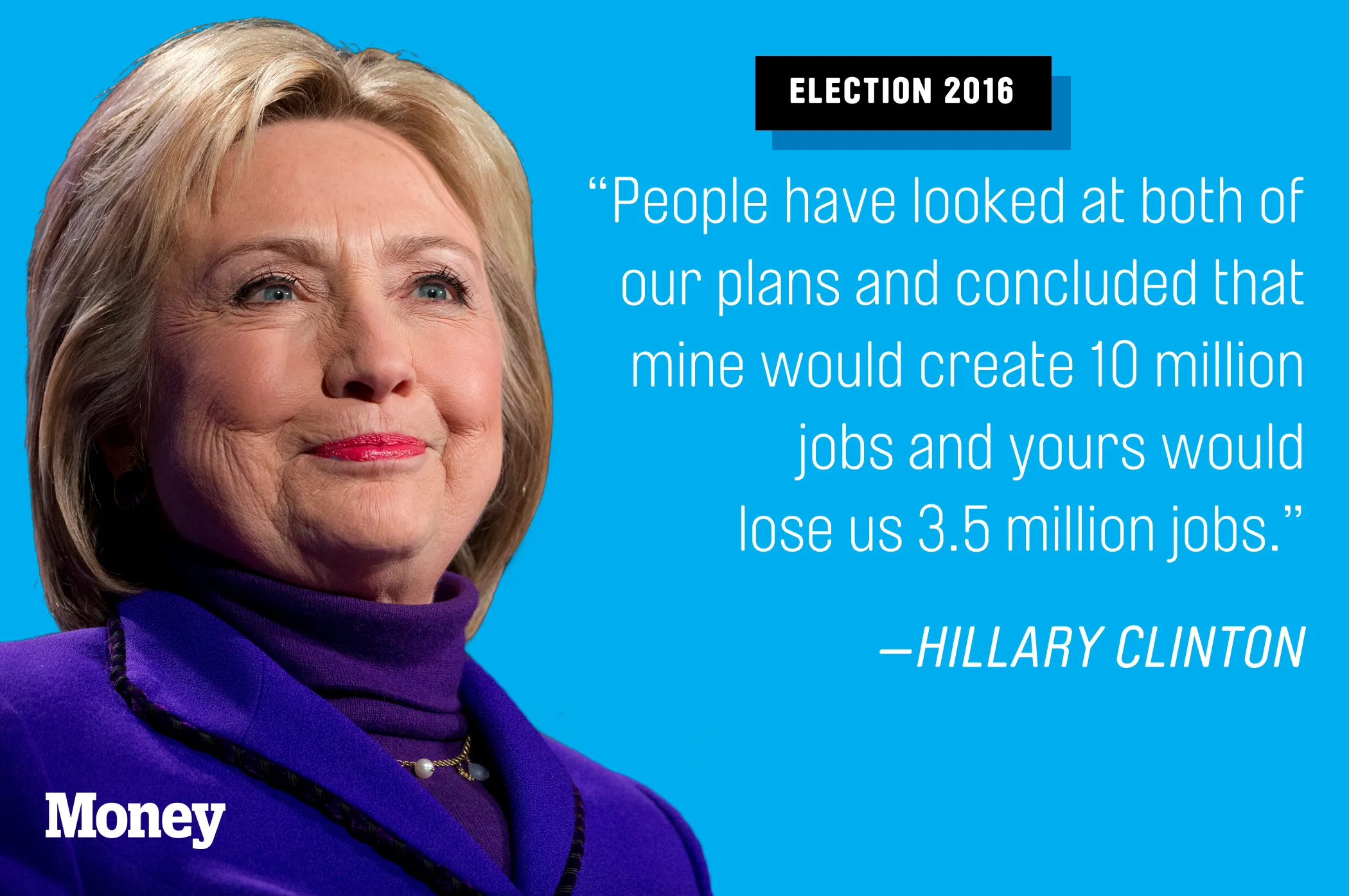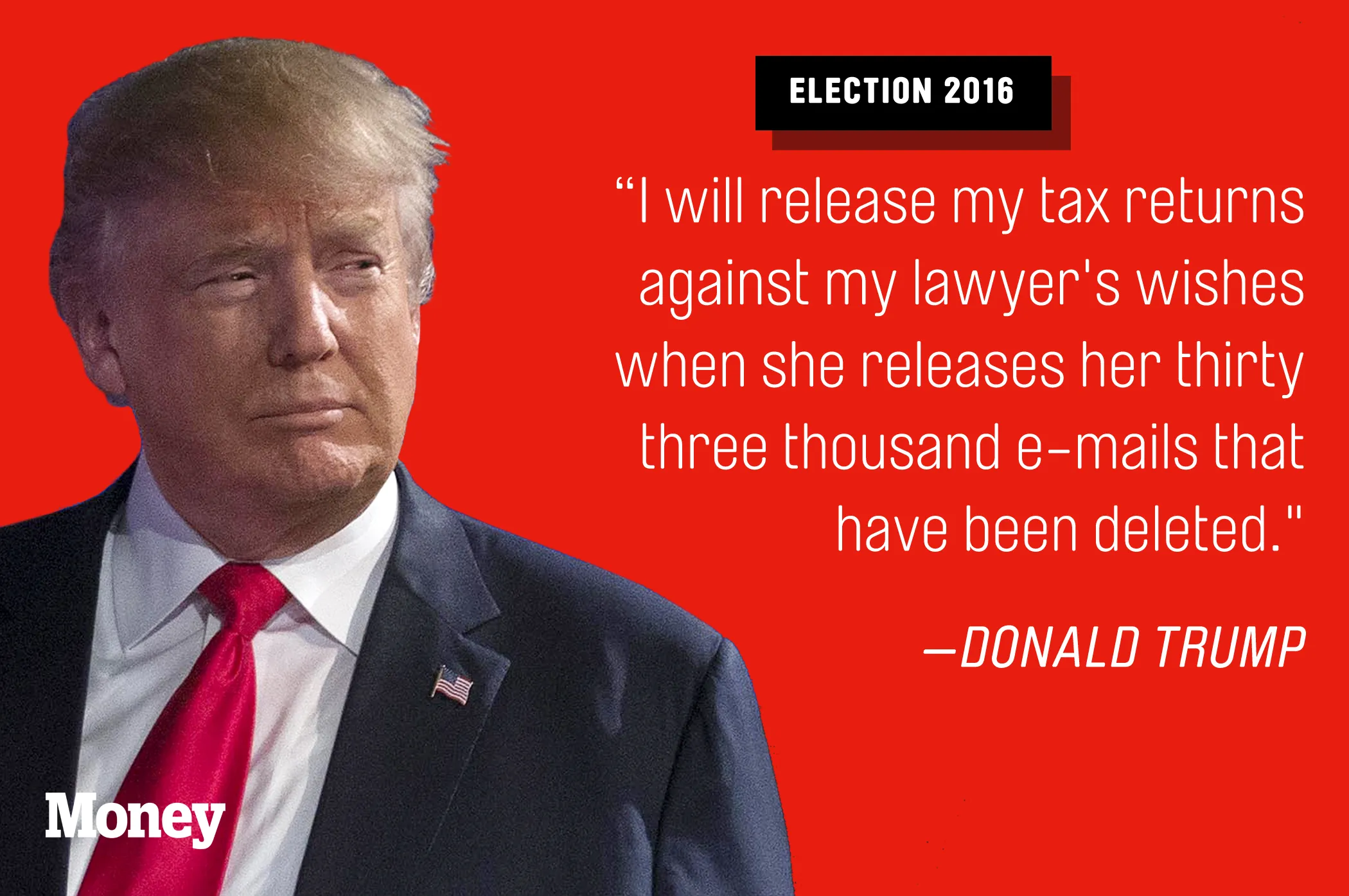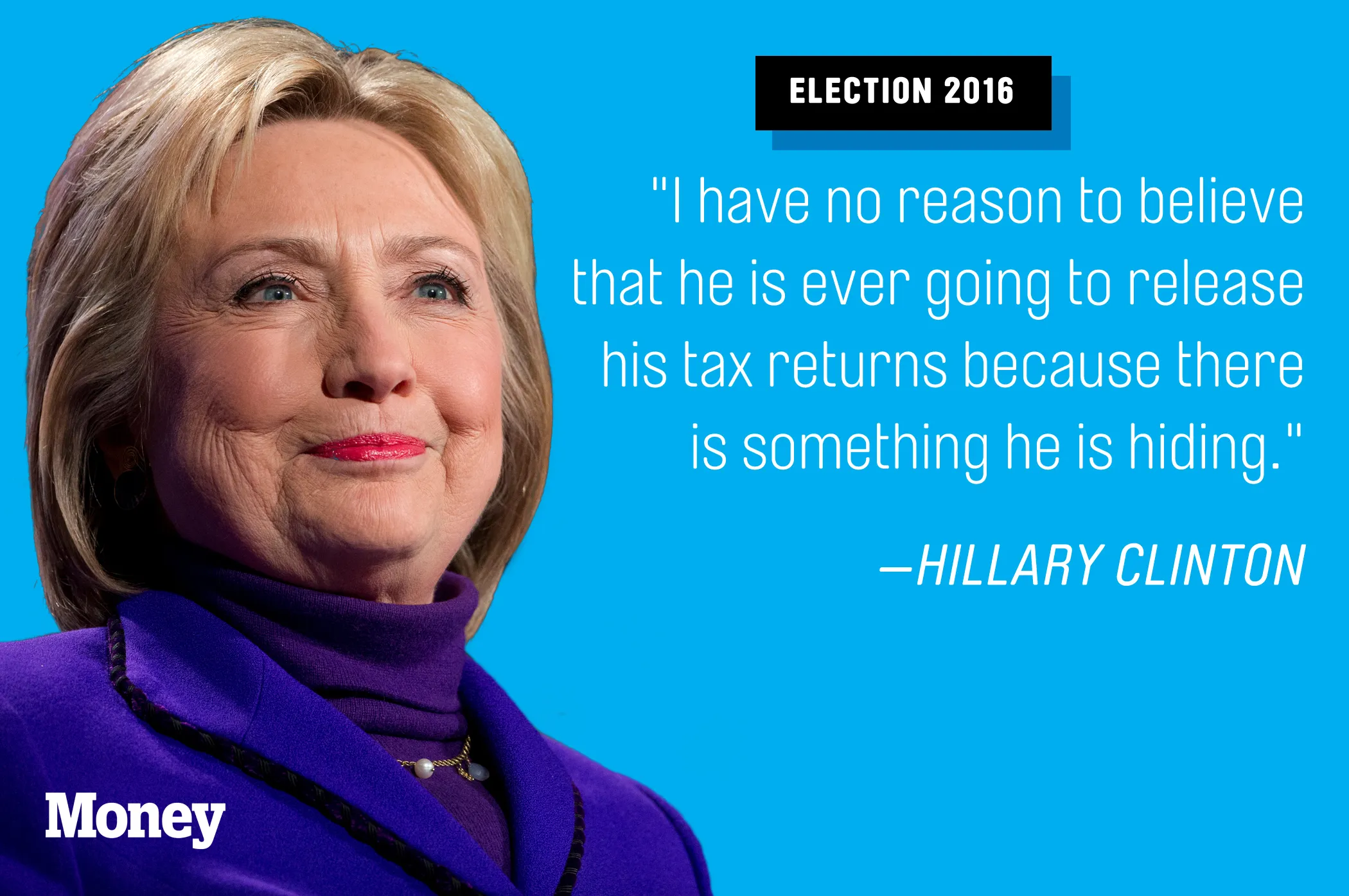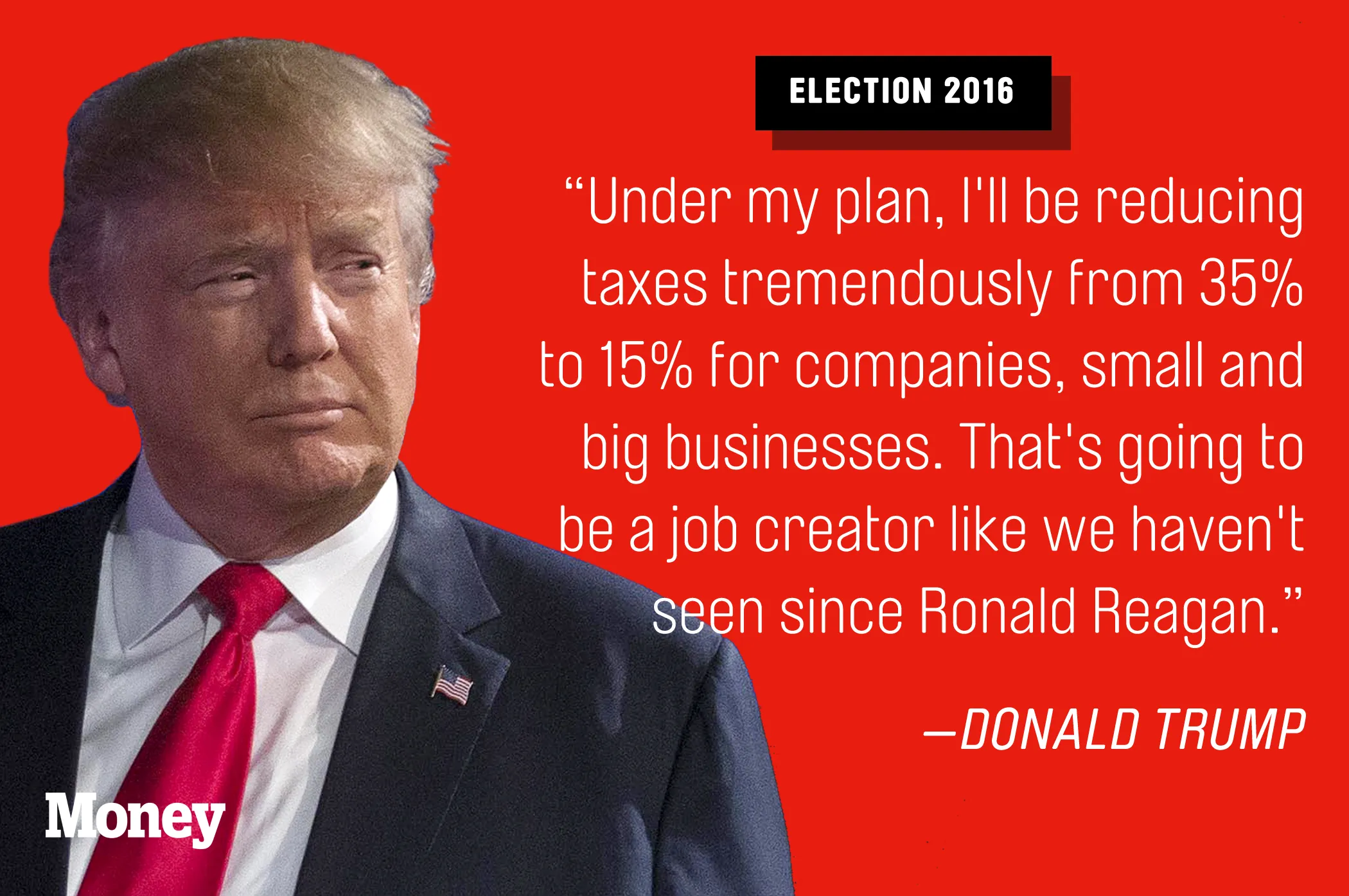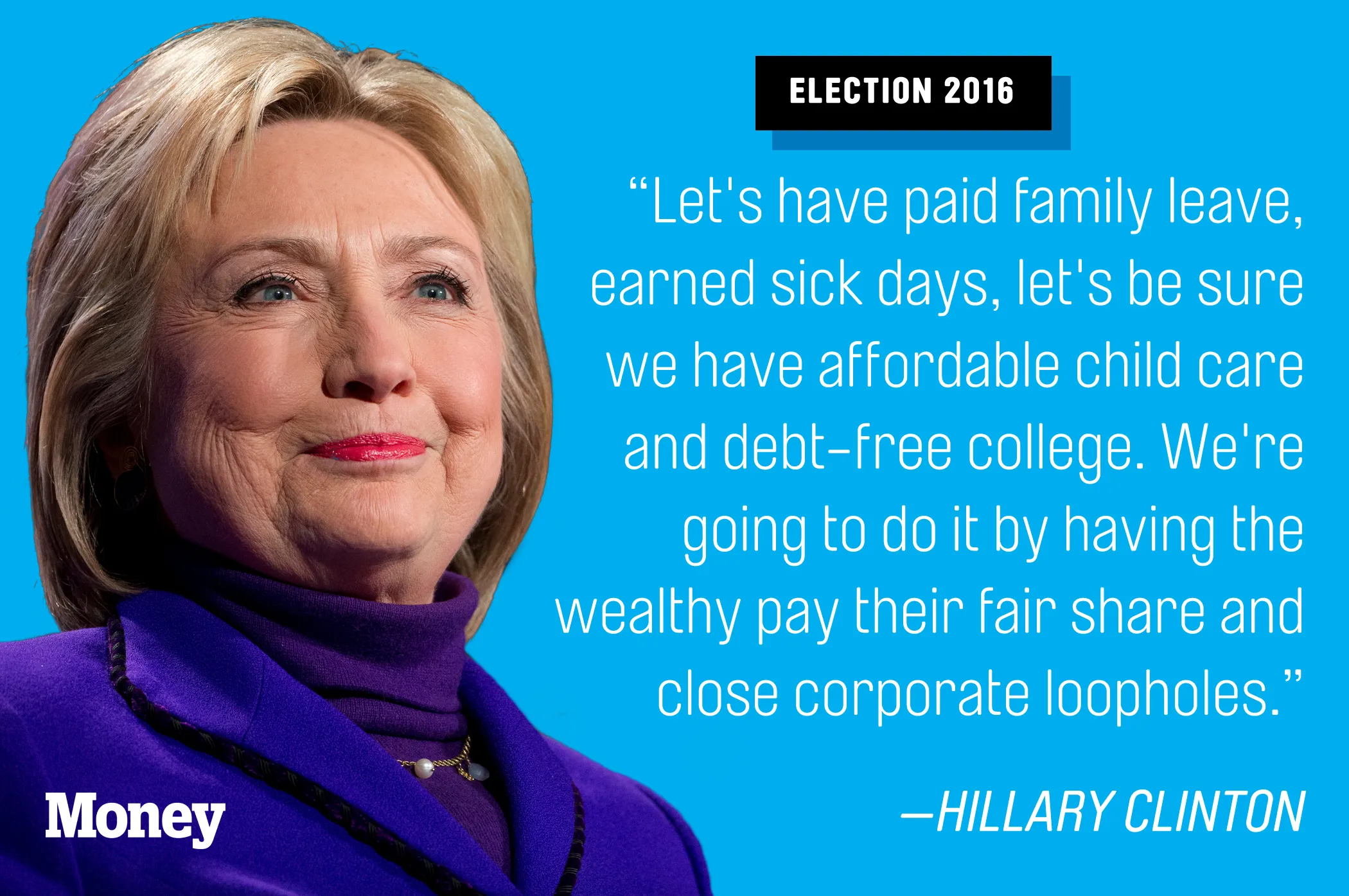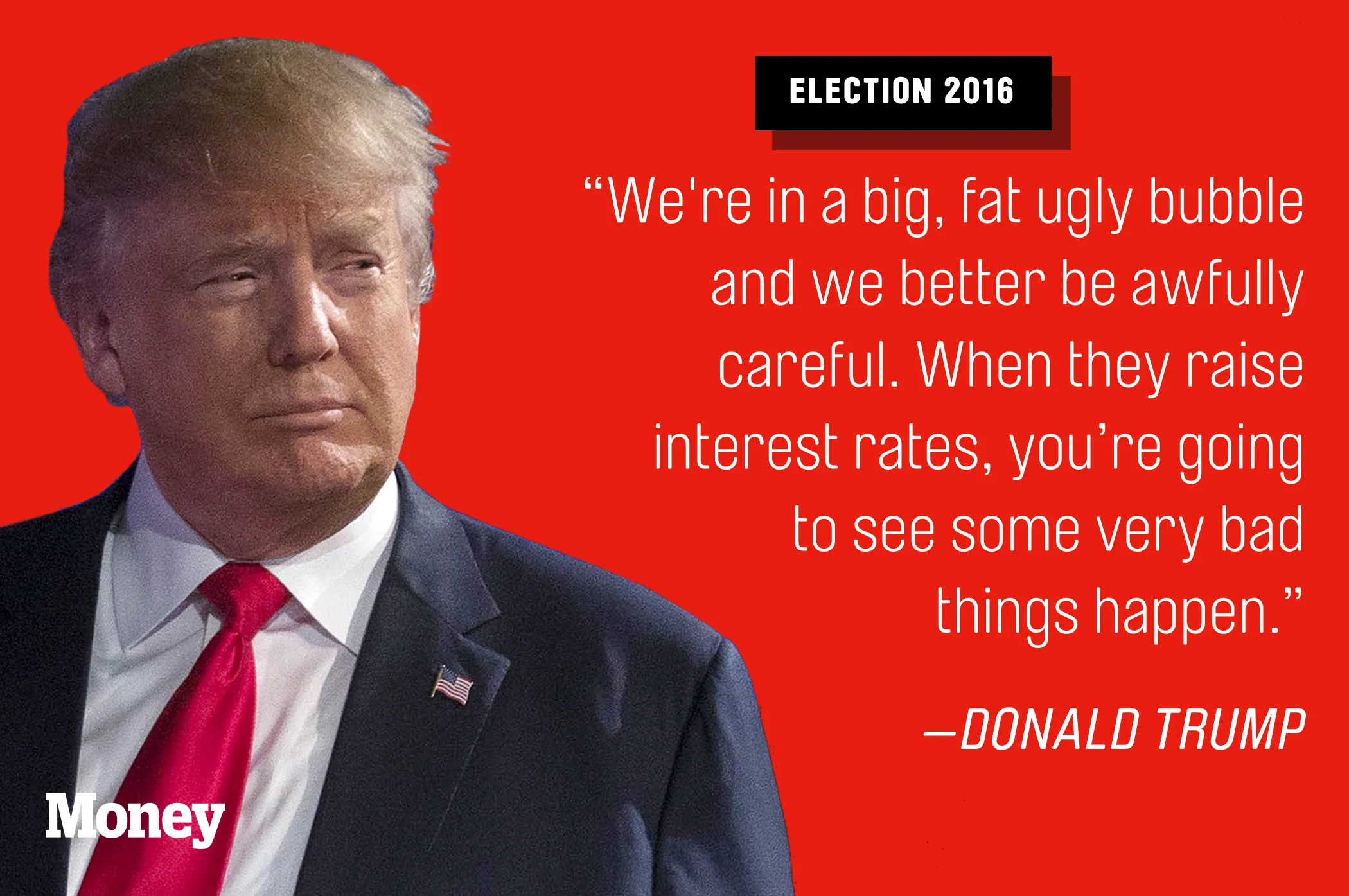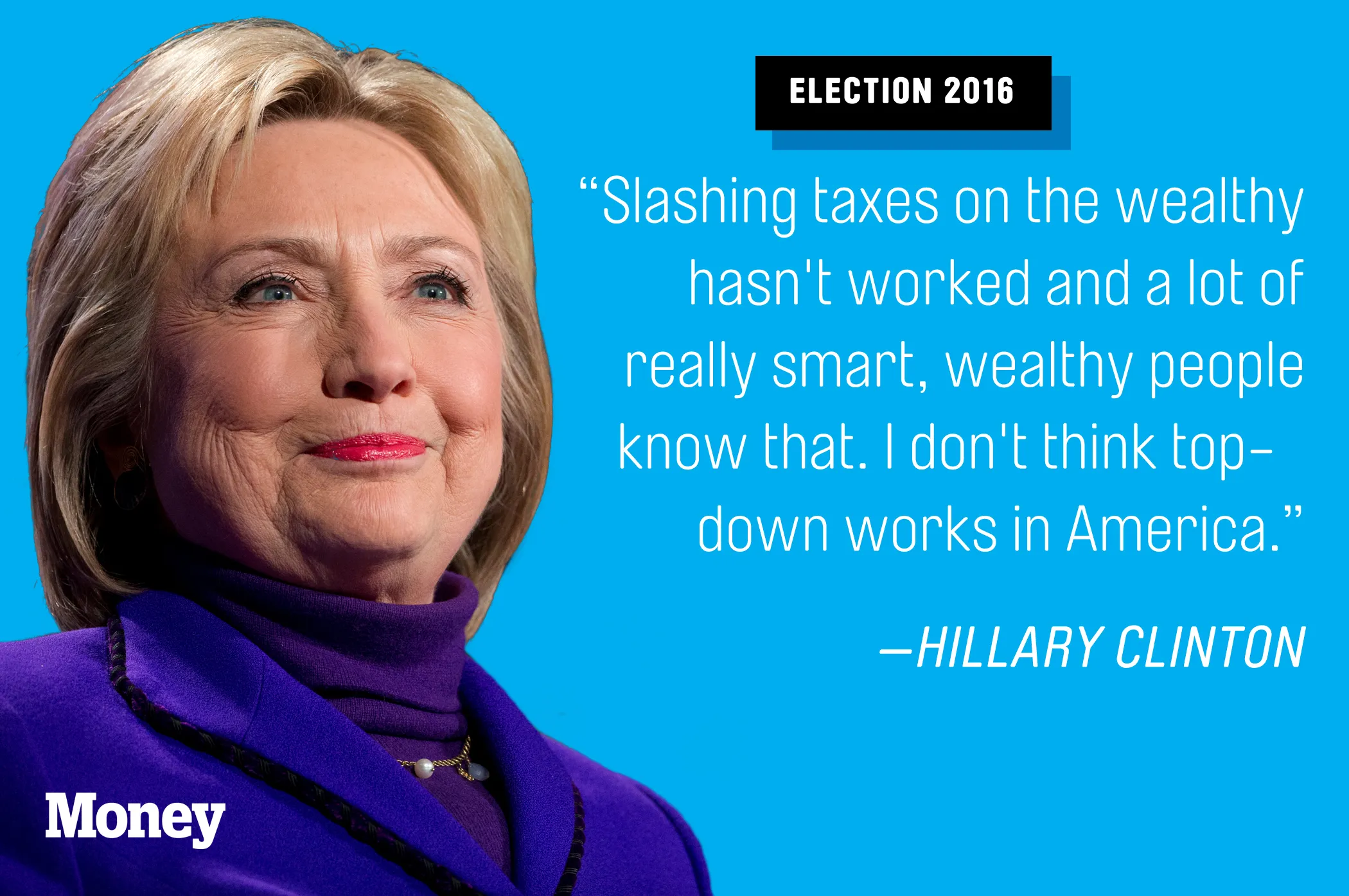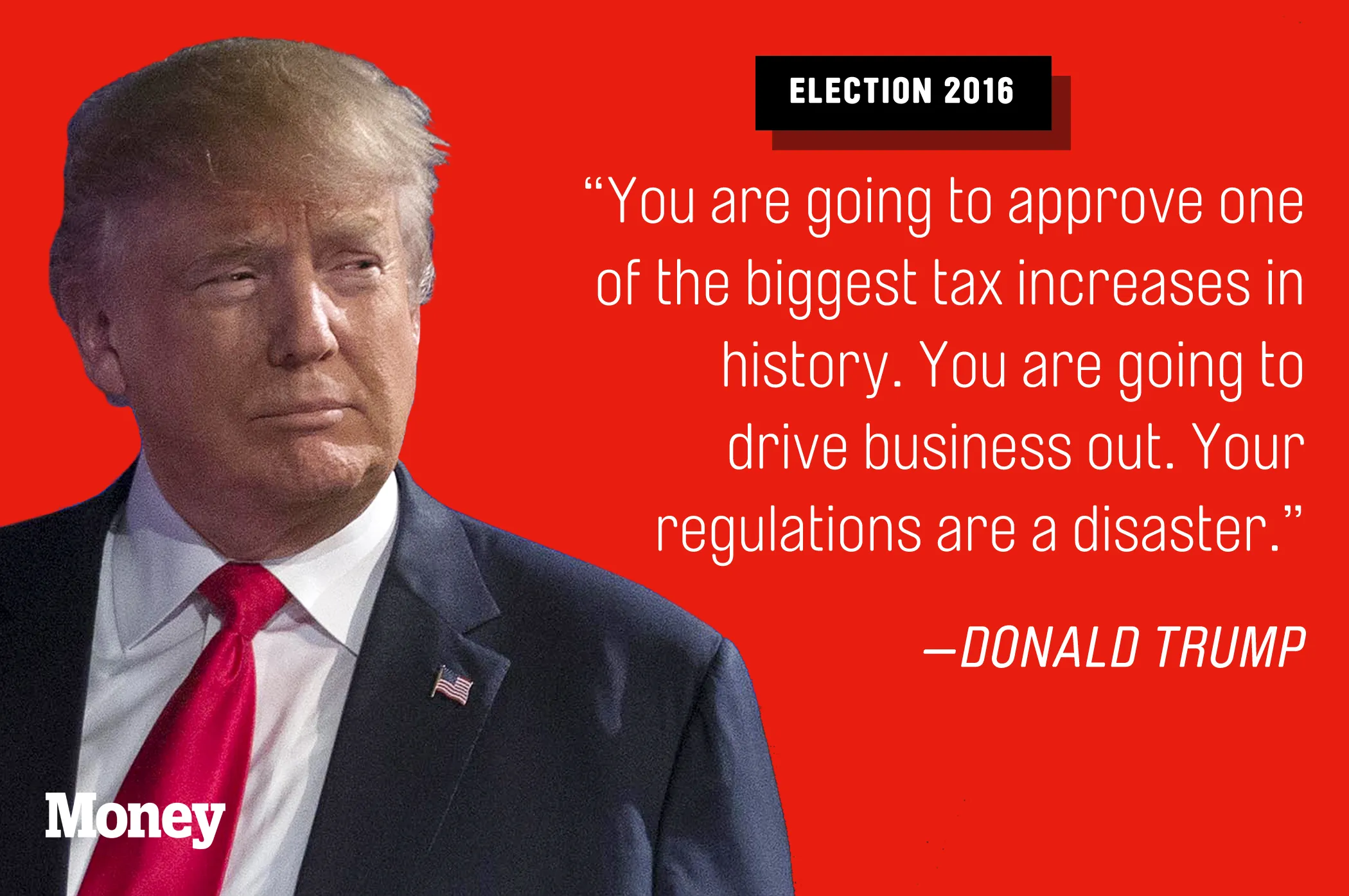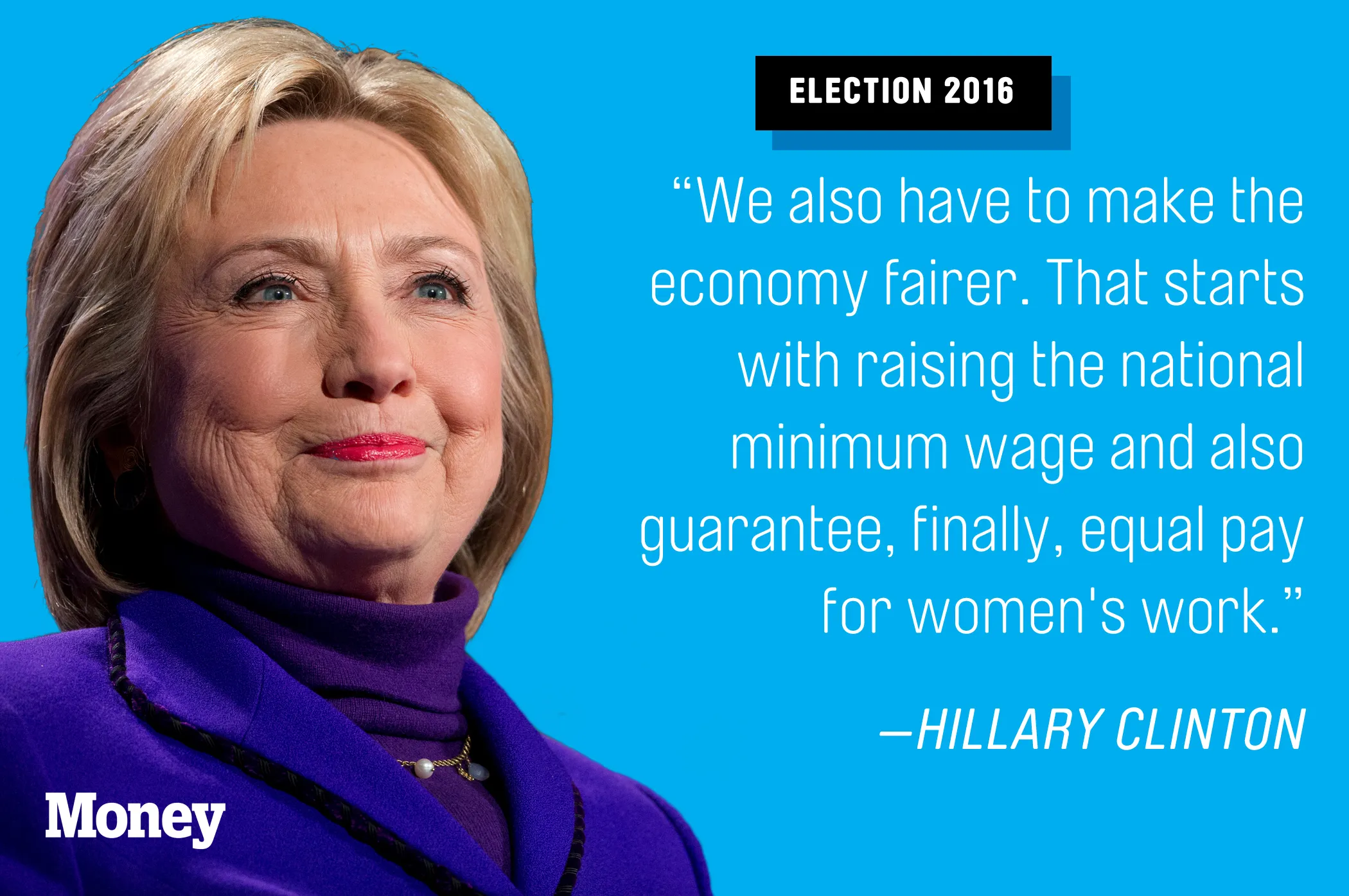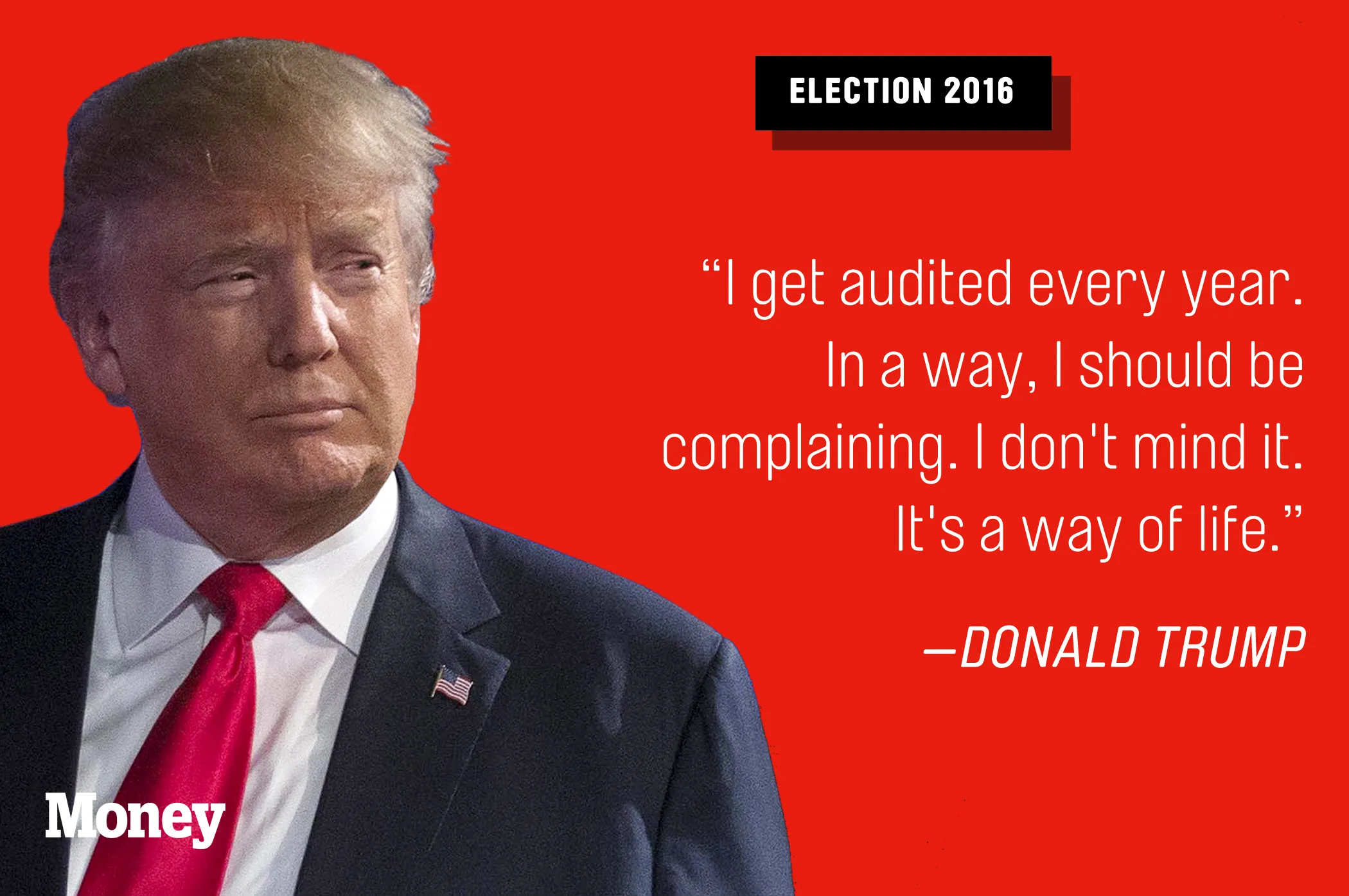 While Trump presents himself as a genius businessman who will bring his private sector acumen to the public sector, many on Wall Street see it differently. So far, they have publicly said little, and markets have remained somewhat calm.
Yet not a single chief executive at a Fortune 100 corporation is financially supporting the Republican nominee's campaign.
And there's been a recent outpouring of advice from Wall Street firms to their investors about how to cope now that a Trump win seems like a possibility.
Morgan Stanley and Goldman Sachs, for instance, have both told investors to prepare for greater market volatility as the election nears. "The market impacts of a Trump presidency cannot be dismissed as a tail risk," writes Morgan Stanley in a note to investors.
Keefe, Bruyette & Woods, an investment banking firm, sent out a note this morning, reading, in part, that "a Trump win would be, in our view, unpredictable and volatile for bank stocks."
Wells Fargo, too, sent out a note warning investors that a President Trump and Republican-controlled Congress would have a negative impact on markets. It also cautioned them to keep calm and avoid large portfolio changes (which is the standard line). And according to MarketWatch, David Kostin, chief U.S. equity strategist for Goldman Sachs, has advised clients to:
Gold prices, too, are all over the place due to the uncertainty a Trump presidency brings. They've rallied 16% this year, and more volatility is expected. "We expect a Trump win would bring out higher volatility in gold and (the currency market), which in turn should lead to higher volumes in other precious metals," Citi Bank said in a statement, per Bloomberg.
On Monday, before the debate, CBS reported that "the Mexican peso has plunged on fears about tighter trade terms and 'the wall.'"
But on Tuesday, after the presidential forum, the peso rebounded 2% in value as traders felt that Hillary Clinton had won the debate, making a Trump presidency less likely.