RuPaul Is Selling His Glamorous L.A. Home for Twice What He Paid for It. Take a Look at the Colorful Interior and Sweeping Views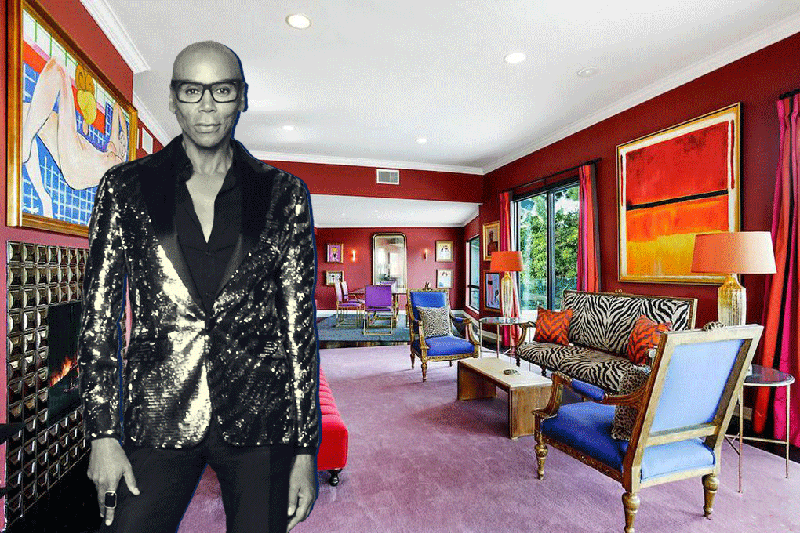 Courtesy of Realtor.com; Getty Images
Drag Race host RuPaul is selling his Los Angeles home for $5 million.
The 2,400-square-foot, mid-century three-bedroom with an inground pool is located above the Sunset Strip with panoramic views of downtown L.A.
The decorations, including "fire-engine red" doors and a gold-framed portrait of a grinning Dolly Parton greeting visitors inside the front door, don't disappoint, according to a blog post from Realtor.com. (It's unclear from the listing whether Dolly comes with house.)

RuPaul, who has won three Emmys, purchased the home for $2.5 million in 2011, says Realtor.com. He also owns another two-bedroom condo in West L.A. and a residence in Manhattan.
See inside the entertainer's pad below or check out the listing.