Drunk Restaurant Customer Leaves $1,000 Tip, Returns Next Day to Ask for It Back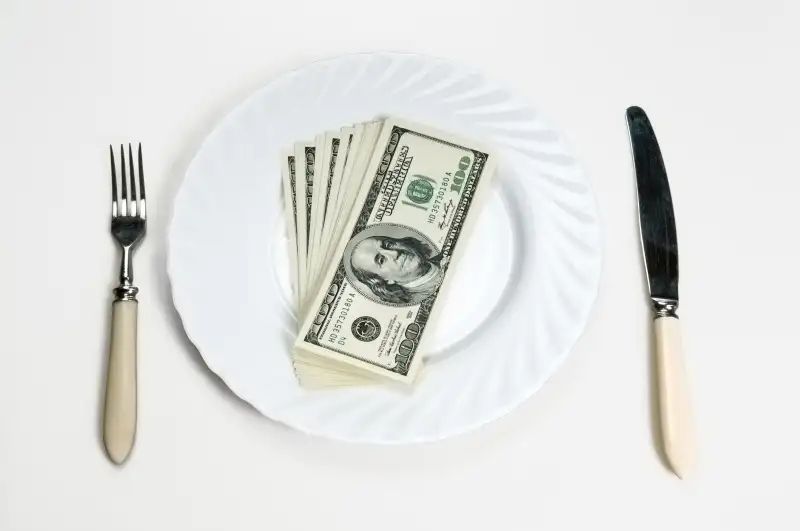 Pavel Potapov—Getty Images/Hemera
There's usually very little that's special about the tip left behind after a restaurant meal. Some patrons may tip a bit above (or below) the typical 15% to 20%, and more and more restaurants are saving customers the trouble of figuring out a gratuity by eliminating tipping entirely and paying waitstaff a living wage. But it's generally a humdrum, un-noteworthy transaction.
Sometimes, however, a restaurant tip (or lack thereof) can draw attention, and even outrage. There have been instances when celebrities and professional athletes have been called out for leaving paltry tips, and when customers have used religion or racism as an excuse for stiffing a waiter. On the flip side, there are far more stories in which celebrities leave huge tips—Jim Carrey most recently—and when anonymous customers do the same, like the $1,000 tip mysteriously left for a Waffle House waitress.
Over the weekend, it appeared as if another random act of extreme generosity took place at Thailicious, a restaurant in the Denver suburb of Edgewater, Colo. As the Denver Post reported, one of the waiters received an enormous tip of $1,088, on a dinner that cost about $60.

NEWSLETTER: COLLEGE_PLANNERSign up for COLLEGE_PLANNER and more View Sample
Thailicious's owners were overjoyed but also uneasy, and held onto the money in case it was a mistake. Sure enough, the next day the mysterious customer returned and asked for the money back.
"He said, 'I'm sorry, I was drunk,'" the restaurant's owner, Bee Anantatho, related. It seems as if in his deep state of hammeredness, the customer was unaware of just how much cash he had on him. The owner assumes that the customer thought the bills he was leaving as a tip were $1 each, but in fact they were $100s.
Read Next: 15 Things You Didn't Know About Tipping
It was a bummer for the restaurant, and especially the waiter who had over $1,000 in hand only to see it yanked back. But the customer wound up leaving $100 anyway as thanks for the way the restaurant handled the situation.
All things considered, the odd story is a fine example of how to run a business the right way—and why you shouldn't go out and get drunk with a big stash of cash.