How Much Money Failed Presidential Candidates Have Blown Through This Election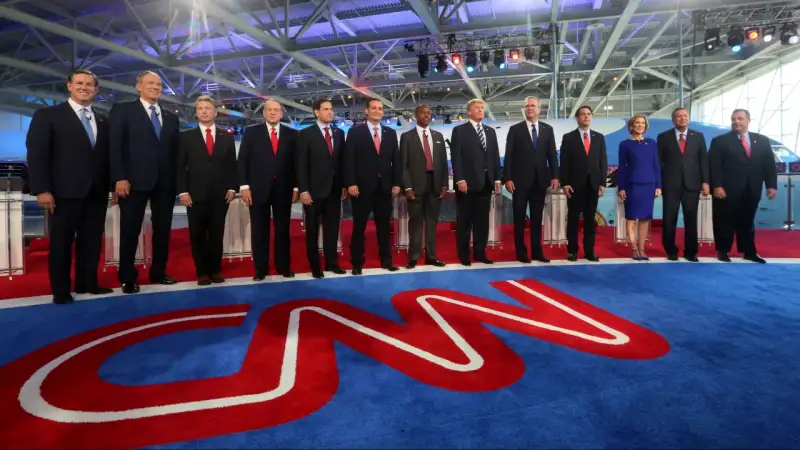 Getty Images / Sandy Huffaker
Presidential hopeful Jeb Bush, the former Florida governor, suspended his campaign Saturday night after a crippling defeat in the South Carolina primary. It was a tough loss for the Republican, made all the more bitter when you consider how much money he raised and spent on his abandoned campaign.
As of January 31, Bush had raised more than $118 million through the Right to Rise Super PAC and about $32 million directly through his campaign. That's the most of any candidate save Hillary Clinton, according to the Center for Responsive Politics. An additional $55,000 came from Millennials Rising, another conservative super PAC. (Perhaps now Bush will have more time to get his personal investments in order.)
According to the Huffington Post, the Right to Rise Super PAC has only about about $2.5 million left in its once-bulging coffers.
Much was made of Bush's fundraising on Twitter after he announced his dropout.
Clinton has raised $163,672,986, most of that directly through her campaign. Ted Cruz follows with $89,637,194 raised, while Bernie Sanders has pulled in $75,068,120, putting him in fourth. Trump's haul puts him behind both Ben Carson and Marco Rubio.
Here's a tally of how much the other also-rans spent this election season according to the Center for Responsive Politics:
Scott Walker: $24,436,318 from outside money, $7,973,750 from committee money = $32,410,068
Chris Christie: $19,498,758 from outside money, $7,159,329 from committee money = $26,658,087
Carly Fiorina: $13,015,651 from outside money, $11,349,057 from committee money = $24,364,708
Rand Paul: $10,591,125 from outside money, $11,408,766 from committee money = $21,999,891
Rick Perry: $15,231,068 from outside money, $1,427,133 from committee money = $16,658,201
Lindsey Graham: $10,017,014 from outside money, $4,762,211 from committee money = $14,779,225
Mike Huckabee: $5,714,126 from outside money, $3,950,146 from committee money = $9,664,272
Bobby Jindal: $4,517,207 from outside money, $1,442,464 from committee money = $5,959,671
Martin O'Malley: $1,105,138 from outside money, $4,791,834 from committee money = $5,896,972
George Pataki:$1,547,674 from outside money, $544,183 from committee money = $2,091,857
Rick Santorum: $639,151 from outside money, $1,302,885 from committee money = $1,942,036
Jim Webb: $27,092 from outside money, $764,992 from committee money = $792,084
Jim Gilmore: $305,172 from outside money, $214,440 from committee money = $519,612
Grand Total of Drop-Out Money Spent: $314,020,780