3 Strategies for Rebuilding Your Emergency Fund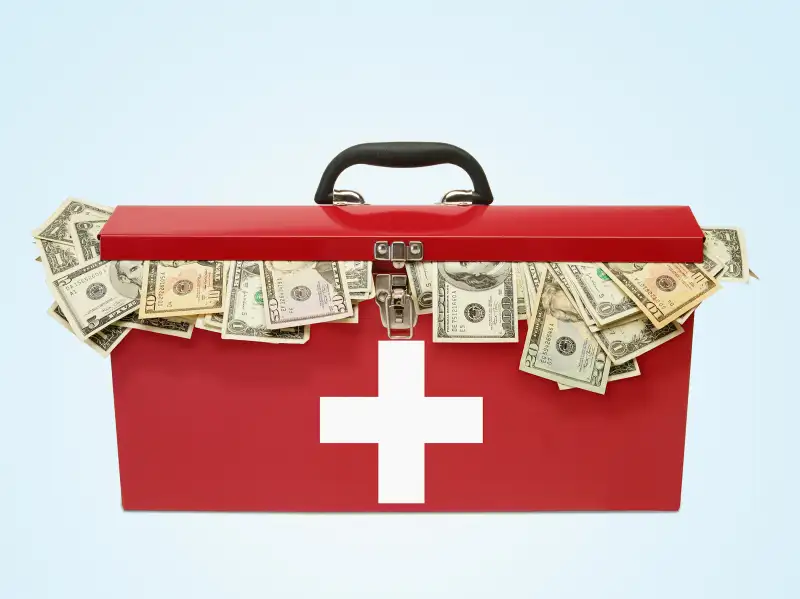 Steven Puetzer—Getty Images
This is the final installment in Money's Midyear Financial Checkup. Read our last installment on how to save on health care costs here.

Last year 47% of households surveyed by American Express reported getting hit with some unexpected expenses.
That's what an emergency fund is for. But once you've tapped the account, what if it takes more than a year to rebuild it?
Lean on a Roth. Say you're contributing $200 a month to a Roth IRA. You don't have to stop to rebuild emergency savings, says Austin financial planner Garrett Prom. Just "keep those new contributions in a money-market fund." This way your Roth acts as a backup safety net until you replenish your real one. Contributions to a Roth (which you've paid taxes on) can be tapped penalty-free, though investment gains cannot.
Sell bonds. If you aren't funding a Roth and are looking to rebuild emergency savings all at once, do it in the most tax-efficient way. Instead of tapping a 401(k) or selling stocks, San Francisco adviser Milo Benningfield recommends selling short-term bonds in taxable accounts, since they are less likely than equities to generate big capital gains bills. Doing so could lead to a stock-heavy portfolio. So Benningfield suggests shifting some stock holdings in your 401(k) to fixed income.
Get a HELOC. Home-equity lines of credit charge 4.7%, but in some places you can get one for 3.25% with a credit score of 700 or higher. HELOC interest payments are typically deductible. But since one possible emergency is a job loss, it's best to open the line of credit now, while you can still get the best terms, says Manhattan Beach, Calif., planner Phil Cook. "The only time bankers want to lend you money is when you don't need it."