The Financial Resolution that 62% of Americans Really Ought to be Making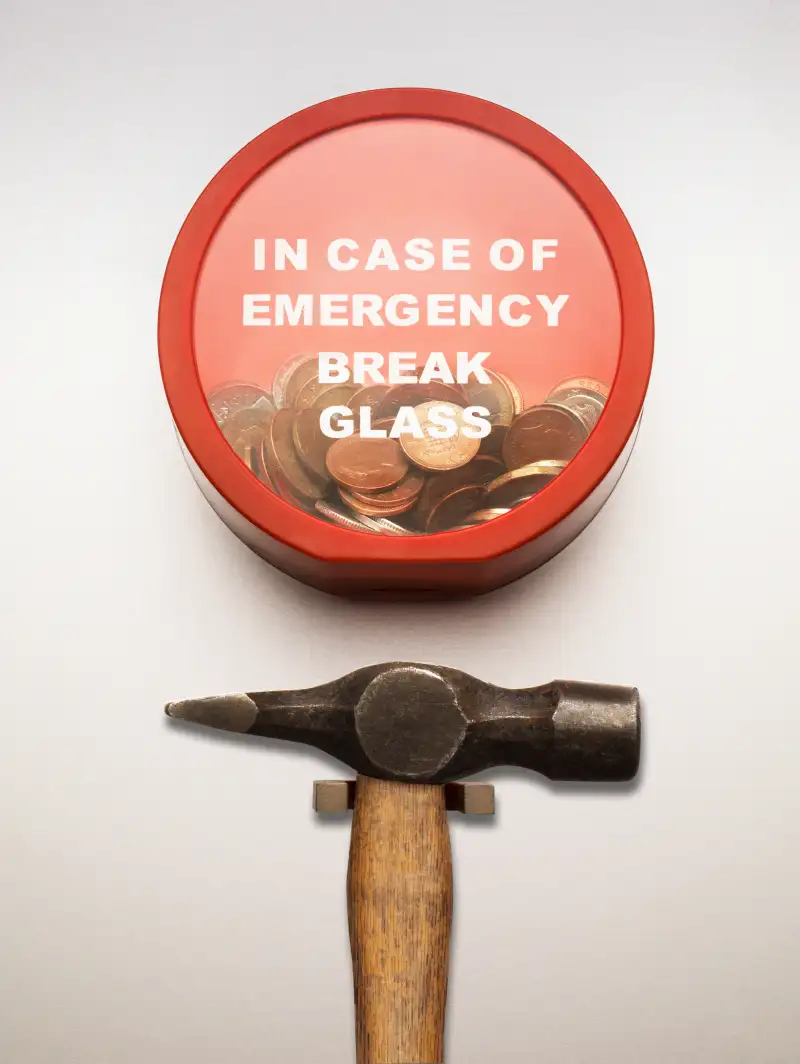 Jonathan Kitchen—Getty Images
It's not just your body you should be resolving to get fit this year.
Look beyond the mirror and into your savings account. If it's as lean as you wish your figure was, know that you're in a troubling majority.
Only 38% of Americans have enough money in their savings accounts to pay for unexpected expenses such as a $1,000 emergency room visit or a $500 car repair, according to a report by Bankrate.com released Wednesday.
Who's Prepared and Who's Not
Unsurprisingly, the Bankrate report found that the likelihood of having savings increased with one's age, education level, and income.
Only 33% of millennials surveyed had sufficient savings to pay for either of the expenses noted earlier, compared to 44% of senior citizens. Another study, released Monday by GOBankingRates, also found that Gen Y-ers were the least likely age group to be saving for an emergency.
In the Bankrate survey, those with household incomes above $75,000 were most likely to have sufficient savings to cover unexpected expenses, with 62% prepared.
And according to the GOBankingRates poll, women are 16% more likely than men to be saving for emergencies.
What's especially troubling about the Bankrate results is that for many Americans the $1,000 and $500 figures in the survey are far less than the minimum of three to six month's worth of living costs financial planners recommend people have in emergency savings. That means that even more than 62% of people are unprepared for a big crisis like a job loss.
Will You Shore Up Your Reserves in 2015?
Many Americans seem to have overlooked this vital part of their financial health when setting goals for this year.
Less than a third of us even made financial resolutions for 2015, according to a study by Fidelity. Of those who did, saving more was the top goal, but most intended those increased savings to be funneled to retirement or college savings accounts.
While saving for longer-term goals is important, it's even more important that you have enough squirreled away so that if you face a financial hardship you don't have to go into debt—which is why building emergency savings should be among your top priorities.
Luckily, fattening up these savings will require less sweat than losing weight.
First step: Set up an FDIC-insured savings or money-market account independent of your regular checking and savings for your emergency fund so that you avoid the temptation to spend those funds. (Finding an account that pays above average interest can help you grow your savings faster, so check out Money's Best Banks for our picks.)
Start with a goal of putting away three months' worth of non-discretionary expenses, such as health insurance, utilities, rent or mortgage, and food. Divide by 12 and automate that much to be transferred from your checking to savings each month.
Depending on your type of job, your household expenses, and whether you are the sole breadwinner, you may need to increase the amount in your account to cover six to nine month's worth of costs.
But don't stress about that for now; that's what 2016 is for.
Need help finding more in your budget to save? See our guide on how to make saving easier.
More on resolutions from Money.com: