Endurance Extended Car Warranty Review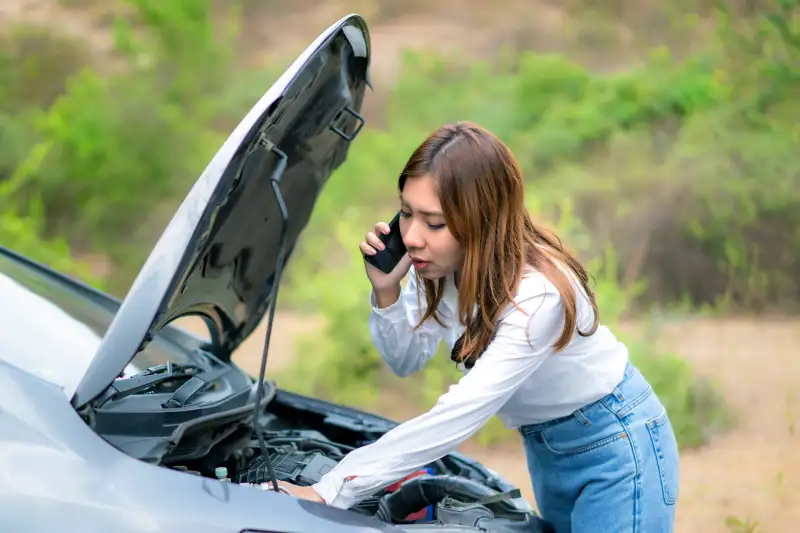 Endurance is an aftermarket automotive extended warranty company that provides service contracts to protect your vehicle after the original manufacturer's warranty expires. The company offers reliable coverage, 24/7 roadside assistance, rental car reimbursement and protection for your transfer case and electrical components.
In this review, we discuss the company's pros and cons, plans and other key information so you can decide whether its products are the right fit for your needs. Read on to learn more about the extended car warranties offered by Endurance Warranty Service.
Best for High-Mileage Vehicles
On average, a manufacturer's warranty coverage lasts until your car reaches between 36,000 to 60,000 miles. Mechanical breakdowns and other repairs well past the 60,000 mileage mark will not be covered by the automaker. This is why people purchase an extended warranty: so they can cover their vehicle's repair and maintenance costs even after the manufacturer is no longer responsible for them.
High-mileage vehicles often suffer from major engine problems and other issues, such as worn out or damaged brake pads, deteriorating suspension systems and frequent transmission failure. The various levels of vehicle service protection plans that Endurance offers can help cover expensive and unexpected repairs for vehicles with even up to 200,000 miles.
With the company's Advantage Protection Plan, which comes in three levels — Prime, Plus and Preferred — you can cover vehicles up to 20 years old and with no mileage limits. Additionally, the Prime level comes with $3,500 in yearly maintenance services, including up to three oil & filter changes, an engine diagnostic exam, an alignment check, and more.
Endurance Extended Car Warranty Pros and Cons
Pros
Wide variety of payment options
Direct provider of extended car warranties
Streamlined claims process
Cons
Limited amount of warranty benefits
High number of customer complaints
No factory backing
Pros explained
Wide variety of payment options
Endurance offers a straightforward payment process for customers and more flexibility than most other warranty companies. With three different plans and multiple deductible options, you can tailor your coverage to match your budget. You can also set up interest-free payment plans on 12, 18 or 24-month terms.
Direct provider of extended car warranties
Endurance is one of the few direct providers of extended warranties. The company does not depend on other third-parties or middlemen, and only Endurance Sales Representatives administer the contracts.
As a result, customers don't have to deal with multiple parties throughout their repair process, which reduces time spent and increases efficiency. It also means that Endurance is more accountable to customers than providers which operate as intermediaries.
Streamlined claims process
Because Endurance is a direct provider, customers can easily contact the company directly for assistance. The steps for filing a claim are outlined on a sample contract, which is accessible via the Endurance mobile app or on its website. Endurance also helps you with the claims process by providing online resources on how to file a claim.
To file a claim, customers must submit an application with details including the insured's name, policy number, date of loss, description of the event that caused damage or loss and other relevant information. Once all of these details have been collected and a claim submitted, Endurance representatives will review it and respond with any additional information or questions they may have. Then, they will determine whether or not you've made a valid claim and provide appropriate compensation (if applicable).
Cons explained
Limited amount of warranty benefits
Endurance offers a more limited amount of benefits than similar warranty providers, especially on its lower-end plans. For one, an extended warranty from Endurance only lasts three to five years, while some warranties last up to seven. Moreover, apart from the custom vehicle protection plans from Endurance, the company has a limited number of add-on options to customize coverage.
High number of customer complaints
Endurance is not BBB accredited, which may lead some customers to question its trustworthiness. Also, it has received nearly 1,700 customer complaints on its BBB page over the last three years.
No factory backing
An Endurance extended warranty is a third-party service contract that offers additional coverage beyond the manufacturer's warranty and is not issued or endorsed by the product's original manufacturer. As a result, parts and repairs won't be factory-backed, increasing risks associated with incompatibilities and sustainability.
Endurance Extended Car Warranty Plans and Offerings
Below are the vehicle protection plans that you can purchase from Endurance. Note that each warranty policy offered by Endurance comes with one year of free Endurance Elite Benefits, which includes:
24/7 roadside assistance
Reimbursement for up to two tires per year due to road hazards.
A key fob replacement up to $500
A collision discount of up to $500
Up to $1,000 toward a replacement vehicle (total loss protection)
Several rental car benefits
Secure Plus
The Secure Plus plan is the most affordable Endurance extended warranty. Designed for older vehicles, it covers your car's vital systems plus its electrical components, air conditioning, brakes, drive axle, transfer case, transmission and steering. It also has a short waiting period of only 30 days, meaning your coverage will start earlier than with other plans.
Superior
The Endurance Superior plan covers an extensive list of named parts and components. It offers cooling system, suspension and fuel system coverage in addition to everything already covered in the Secure Plus plan. Moreover, it includes coverage for electronics with additional high-tech options available for purchase.
Supreme
The Supreme coverage plan is Endurance's premium option. It covers nearly every part, component and system of your vehicle and is the closest to manufacturer-level coverage. This includes seals, gaskets and high-tech component coverage on top of everything covered in the Superior plan.
What Endurance's warranty doesn't cover
Some items not typically covered by Endurance extended car warranties include wear and tear, misuse or abuse, improper maintenance, aftermarket modifications and parts, and consequential damage. Only the Advantage Prime protection plan covers items that would typically be considered routine maintenance, such as oil changes, tire rotations, brake replacements and other routine services. Endurance also doesn't cover:
Damage to interiors
Damage due to negligence
Damage due to an accident
Damage due to vandalism
Damage due to environmental factors
Damage due to alterations and modifications
Endurance Extended Car Warranty Pricing
The amount you'll pay for an Endurance extended car warranty can vary depending on a number of factors, including your vehicle's make and model, age and mileage. You will pay more for higher-tier plans and for higher deductible amounts; you can choose whether you want a $0, $50, $100 or $500 deductible. Depending on your vehicle's history and the kind of plan you choose, you'll likely pay between $70 to $200 per month with Endurance.
Endurance Financial Stability
A.M. Best, one of the leading credit rating agencies, has given Endurance an "A-" rating, indicating strong financial stability. This shows that Endurance is unlikely to have any issues paying out your claims.
Endurance Accessibility
Availability
Drivers in any U.S. state other than California can purchase an Endurance vehicle protection plan.
Contact information
You can ask for additional information about Endurance extended car warranties through the company's live chat available on its website. You can also reach Endurance Car Extended Warranty by emailing custserv@endurancedirect.com. Furthermore, you can call the Endurance Extended Warranty phone number at 1-866-432-4443 from Monday-Friday from 7 a.m. to 7 p.m. CST and Saturday from 8 a.m. to 3 p.m. CST.
User experience
Endurance's hands-on approach to customer experience sets it apart from typical brokers who often lack the same level of accountability. By managing contracts directly, Endurance is able to provide a streamlined claims process with greater-than-average customer satisfaction.
Endurance Customer Satisfaction
Although Endurance is not rated by the BBB, it has a 3.9-star rating based on over 1,800 reviews, which is higher than average. Customers are particularly pleased with the comprehensive benefits program that Endurance offers and its competitive rates, as well as the excellent customer service they receive when obtaining quotes or making claims.
It's important to note that the BBB has an alert on the company's page indicating that Endurance has a pattern of complaints. The BBB received a response from the business, who claims to be actively working on this pattern of complaints, many of which mention rejections for repairs that customers thought were covered by their contract, especially due to specific exclusions.
Endurance Extended Car Warranty FAQ
Is Endurance legit?
Endurance is a legitimate extended warranty company and has paid over $248 million in customer claims since 2006. The majority of Endurance reviews are positive, with hundreds of thousands of satisfied customers.
How much is Endurance's extended car warranty per month?
The monthly costs of the extended car warranty plans offered at Endurance vary according to your car's condition and the plan you want to purchase. You can expect an Endurance vehicle service contract to cost between $70 and $200 per month.
Is paying for an extended warranty worth it?
Deciding whether paying for an extended car warranty is worth it comes down to weighing the unknown cost of repairs against the price of purchasing extra coverage. Choosing to invest in extra coverage can provide added peace of mind and protection should something unexpected happen with your vehicle. This may help reduce potential repair headaches and hassle in the long run.
However, if you don't expect to incur large repair and maintenance costs, it may be less expensive to cover them out of pocket instead of paying a monthly fee for a warranty. Additionally, if you are concerned about factory-backed replacement parts and servicing, you may not find the cost of an extended warranty worth it.
How we evaluated Endurance Extended Car Warranty
We reviewed Endurance's extended car warranty based on plan options, claims processing, reputation, customer experience and other Endurance warranty reviews. We also reviewed the company's financial stability with leading credit agencies and looked into whether the business is registered with the appropriate regulatory institutions such as the BBB.
Summary of Money's Endurance Extended Car Warranty Review
Endurance is a strong and affordable option for anyone interested in an extended car warranty. The business takes a direct approach, operating as its own provider. This means that auto warranty buyers don't need to worry about getting passed on to a different company — the entire contract process will be handled directly by Endurance, from your purchase to filing a claim.
However, Endurance warranty has a mixed reputation among its customers. There have been plenty of negative reviews citing difficulty getting claims approved and having coverage denied without clear explanations.
Endurance provides several levels of vehicle coverage plans: from basic plans that cover major systems and components to more comprehensive ultra-protection plans that offer a suite of additional benefits and services. Customers can pay for these on a number of different payment plans based on what they can afford. However, with limited add-on options, some customers may not find the coverage they need.
If the Endurance extended car warranty doesn't seem like the right fit for your vehicle, you may also want to consider whether auto insurance can get you the coverage you need.
If you are looking for tips on how to switch car insurance, we recommend that you compare rates and coverage levels from different providers. If your priority is affordability, check out our guide on the best cheap car insurance companies.