Facebook's Zuckerberg Defends Controversial 'Real Name' Policy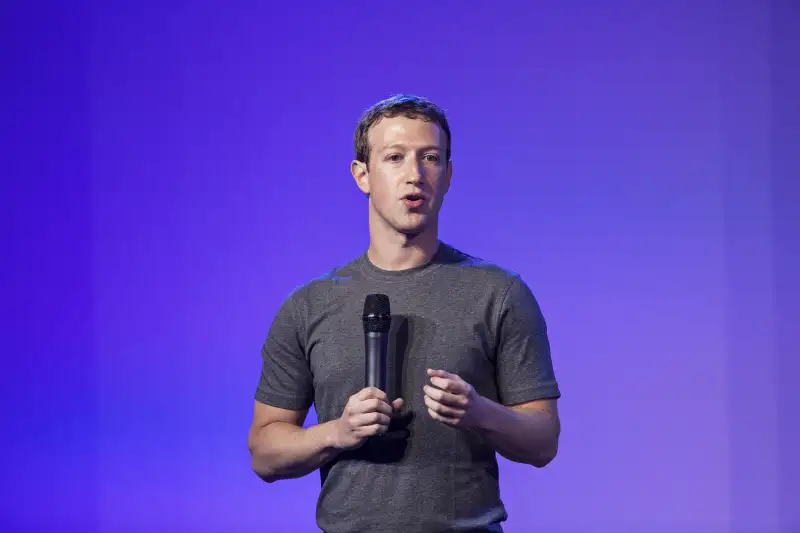 Udit Kulshrestha—Bloomberg/Getty Images
Mark Zuckerberg doesn't think Facebook's real name policy is inherently discriminatory, the social media giant's CEO said Tuesday.
The real name policy, which requires users to go by their real names on the site, has been criticized by domestic violence survivors, Native Americans, drag queens, and trans users, who say the rule discriminates against their identity and in some cases puts them at risk of physical harm.
In response to a question from BuzzFeed asking whether Facebook would end the policy in light of those concerns, Zuckerberg replied that the real name requirement was essential to Facebook and that the policy's meaning had been misinterpreted.
"There is some confusion about what our policy actually is," the CEO wrote during a Facebook Q&A. "Real name does not mean your legal name. Your real name is whatever you go by and what your friends call you. If your friends all call you by a nickname and you want to use that name on Facebook, you should be able to do that."
The 31-year old executive also emphasized that a real name requirement exists, at least in part, to protect Facebook users. "[The policy] helps keep people safe," said Zuckerberg. "We know that people are much less likely to try to act abusively towards other members of our community when they're using their real names. There are plenty of cases — for example, a woman leaving an abusive relationship and trying to avoid her violent ex-husband — where preventing the ex-husband from creating profiles with fake names and harassing her is important. As long as he's using his real name, she can easily block him."
This isn't the first time Facebook has had to answer for the real name policy. Last October, after a number of drag queens were locked out of their accounts for real name violations, the company apologized to LGBTQ users "for the hardship that we've put you through in dealing with your Facebook accounts over the past few weeks," and promised Facebook would develop a new system to review accounts that are reported as fake.
Zuckerberg echoed that promise in his most recent statement on the issue, saying Facebook is "working on better and more ways for people to show us what their real name is so we can both keep this policy which protects so many people in our community while also serving the transgender community."
But the policy's opponents have reason to be skeptical of the CEO's latest assurance. Since the company first vowed to reform their real name system, a number of users have continued to have their accounts locked for perceived policy violations. Writer Lux Alptraum said she was banned for not using a real name in February, and Facebook gave her no recourse to contest the decision.
"The only option I was offered was to update my name; there was no option to contact a Facebook representative or even submit any documentation to support my online identity," wrote Alptraum.