Why Americans Are Falling Back in Love with the Fast Food Combo Meal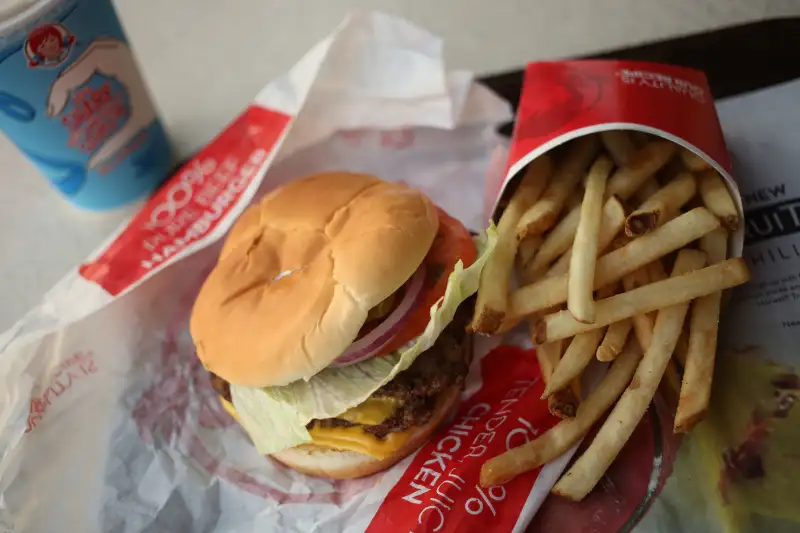 Bloomberg—Bloomberg/Getty Images
Americans don't want to make so many decisions at the drive-thru. That's the gist of new findings from market researchers at the NPD Group, which said in a new report that, after a long slump, fast-food hamburger chains are once again seeing an increase in sales of combo meals.
"Combo meals... had been declining in popularity for several years because consumers wanted more choices and the ability to customize," NPD said. Customers also saw that combo meals weren't quite the value that they used to be--especially not when compared to dollar menu and value menu items, which could be ordered a la carte and often resulted in a much cheaper bill.
After a long slide, though, combo meal deal purchases at lunch and dinner saw a slight uptick in the year ending in February, rising two percentage points. That may sound like a small number, but it's really 110 million more combo meals than a year earlier.
What's causing the shift? At a certain point, it seems that all those menu choices just got too overwhelming, and we're back to gravitating to the old standby--the simplified combo meal, which can be ordered with a single number.
Perhaps more importantly, the new crop of combo meals represents a new value proposition, while simultaneously allowing some personalization. Chains including McDonald's, Burger King and Wendy's have all been offering deals that let people pick from a small, set menu that offers variety while not deviating too much from the classic combo script. The price points are often compelling, like BK's 5 for $4 deal, which allows customers to select a choice of 5 items and spend only $4 total.
Read Next: 5 Signs McDonald's Is Totally Bailing on Health-Conscious Dining
NPD said fast-food brands seem to be striking a balance between letting customers feel like they're getting a deal while still letting them make some choices on their own. In a way, the recent resurgence in fast food combo meals is the result of an expansion of the category. In the past, the items in the BK deal mentioned above would have been sold a la carte via the dollar menu. Now they're being sold as a bundle, and when that happens it's considered a combo meal.