Interest Rates on Federal Student Loans Will Rise Later This Year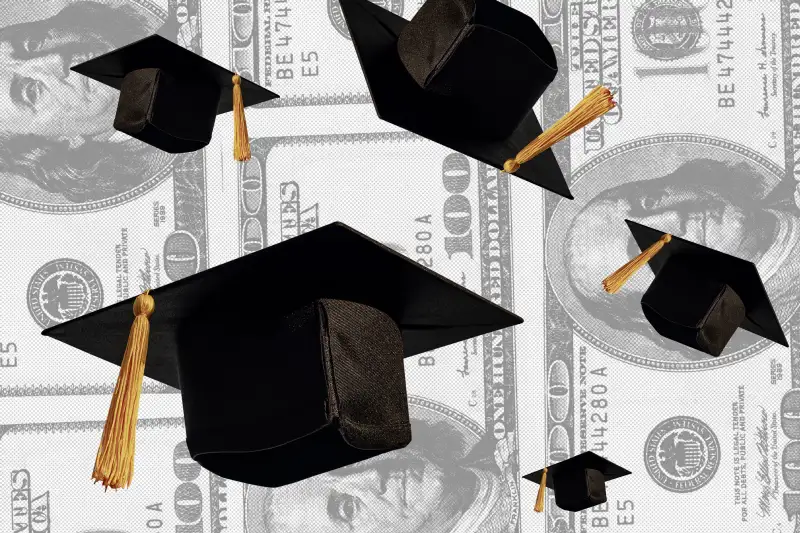 Interest rates on new federal student loans are rising again this year, which means it will be even more expensive to borrow money for college.
Undergraduate loans will now carry a rate of 5.50%, up from 4.99% last year. Graduate student direct loans will have a 7.05% interest rate, up from 6.54% last year. PLUS loans for both parents and graduate students will carry a rate of 8.05%, up from 7.54%.
These rates are tied to the interest rate on the 10-year Treasury note, determined by an auction on Wednesday. The new rates will go into effect on July 1 and will apply to loans issued for the 2023-2024 academic year.
What to know about student loan interest rates
First, remember that these rates are for federal student loans only. They do not apply to private student loans, which have rates that vary between lenders and are based on a borrower's credit.
Second, keep in mind that interest rates on federal student loans reset each year and are fixed over the life of the loan. It's common for borrowers to take out new loans for each year they're in school, which means that it's possible for students to carry several loans with different interest rates at the same time.
Loans with lower interest rates will be cheaper, while loans with higher interest rates could cost students hundreds of dollars more per month.
Students who've taken out loans in the past three years have benefited from the ongoing pandemic forbearance, which paused monthly payments and set interest rates to 0% for all federally held loans — even for borrowers still enrolled in school. That benefit is set to end later this year, meaning students taking on debt for the upcoming academic year will see interest start to accrue immediately on most loans. Some upperclassmen may even see interest accrue on their loans for the very first time.
Why are student loan interest rates rising?
This year's federal student loan interest rates are fairly high compared with recent years — two years ago, for instance, the interest rate on an undergraduate loan was 3.73%.
The spike in rates is in large part thanks to the actions of the Federal Reserve, which has been steadily hiking its benchmark interest rate to bring down inflation and prevent the economy from overheating.
Treasury bill yields rise when interest rates do, and the yield on the 10-year Treasury note is what determines federal student loan interest rates. That means that student loan rates tend to rise alongside the federal funds rate.
More from Money:
How Student Loan Borrowers Can Prepare for Big Changes Coming in 2023
7 Best Student Loan Refinance Companies of 2023
Rates are subject to change. All information provided here is accurate as of the publish date.