Everything You Need to Know About The Fidelity Contrafund Mutual Fund
Money is not a client of any investment adviser featured on this page. The information provided on this page is for educational purposes only and is not intended as investment advice. Money does not offer advisory services.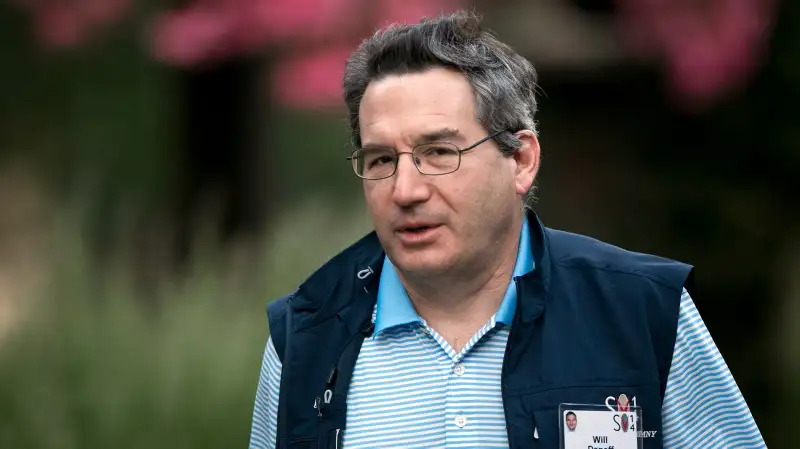 Scott Eells—Bloomberg via Getty Images
Fidelity Contrafund isn't contrarian in the way that you might think. Contrarians are fearless and independent, buying stocks the herd hates. But who on Wall Street dislikes Berkshire Hathaway, Contrafund's largest holding? Or Apple, its second-largest position?
Yet there's one counterintuitive thing Will Danoff, the fund's skipper for 24 years, has accomplished. While big funds often lag, this $110.7 billion portfolio—now larger than Fidelity Magellan was at its peak—has still beaten two-thirds of its peers over the past five years. How much longer can Danoff keep it up?
How It's Different
Morningstar classifies this portfolio as a large growth stock fund. But Contrafund has some latitude, as exemplified by its big stake (4.7% of assets) in Berkshire Hathaway. The insurance-heavy conglomerate run by Warren Buffett isn't exactly a high-flying growth stock. Neither is another holding, Wells Fargo, the conservatively run megabank.
Fear not. While Contrafund has an outsize stake in value-oriented financials, it doesn't stray too far afield. Among its other top holdings are growth stalwarts Facebook and Biogen, and the fund bought Alibaba on its initial public offering. Tech, which is the biggest sector for growth portfolios, represents about 24% of the fund, just a tad below the 25% average for large growth funds.
Danoff's Defensive Moves
What distinguishes Danoff as a manager? He does well when the market doesn't, and that's helped the fund over time. Contrafund outperformed large growth funds in the two major bear markets of this century, which has allowed the fund to clobber its peers by 1.6 percentage points a year over the past decade.
Still, "for a contrarian, the most difficult moment is investing in a market that has gone well," says Jim Lowell, editor of Fidelity Investor. Sure enough, Contrafund has been about average over the past three years. The fund has made some good defensive moves, downshifting from an 8.6% stake in energy in 2011 to 2% now. But don't expect to see Contrafund among the top gainers when the market soars, Lowell says.
A Question of Size
One big elephant in the room is Contrafund's elephantine size: It is the second-largest actively managed stock portfolio, behind only American Funds Growth Fund of America. Plus, Danoff has led this fund for nearly a quarter-century, when the average manager tenure is 5½ years.
Fidelity does have a massive staff of analysts. And Danoff "doesn't exhibit any signs of weariness or burnout," says Lowell. But there's no denying this fund is enormous, which means buying small, fast-growing companies won't do it much good. If you're okay with just blue-chip names, this is "a fund with a well-proven manager, strong risk-adjusted returns, and low expenses," says Todd Rosenbluth, director of mutual fund research at S&P Capital IQ.
(Note: Losses are from March 24, 2000, to Oct. 9, 2002, and Oct. 9, 2007, to March 9, 2009. Source: Morningstar)