What Fifty Shades Gets Wrong About Money and Sex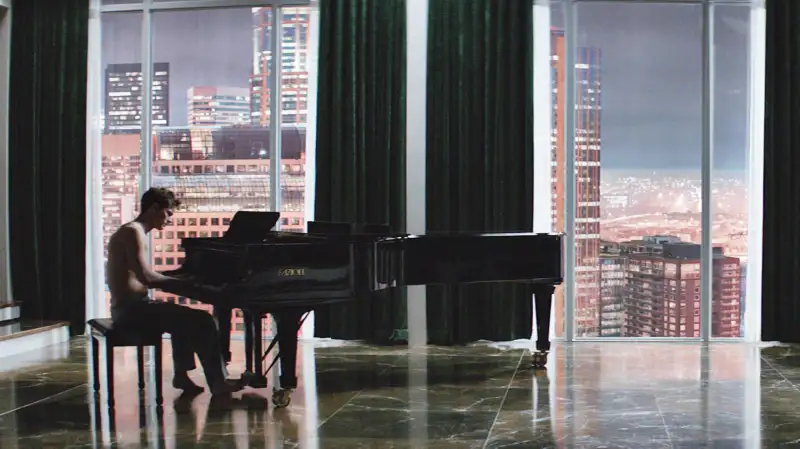 Chuck Zlotnick—Focus Features/Courtesy Everett Collection
Does money make men more attractive to women? On the surface, both popular culture and social science research seem to say yes.
You can't take a step into the academic literature without tripping over a study showing that women place higher value than men on a partner's wealth, that women are more attracted to men with nice cars, or that women orgasm more with rich partners.
The standard social science explanation for this phenomenon gets expressed in evolutionary terms: Because impregnating as many women as possible gives a man's genes an evolutionary advantage, men are more superficial and promiscuous. Conversely, because of the time and energy required for a single pregnancy, women are choosier and more preoccupied with finding a mate rich with resources to provide for offspring. Or, at least, that's the theory.
The success of the Fifty Shades of Grey franchise certainly does little to dispel all this. The story—for those living under a rock—details the sexual awakening of a young woman seduced by a billionaire, whose physical attractiveness is matched only by his fleet of luxury cars, helicopter, penthouse apartment, and cushy CEO job running his own company. In other words, as author E.L. James has put it, Christian Grey is "every woman's dream."
"He's very good looking, he's very good at sex, he's disgustingly rich," she told TIME.
To be fair, it's intuitive that a partner with means is more desirable than one without, all else being equal. A recent poll found that 78% of coupled Americans of both sexes say they'd prefer a partner who is good with money over one who's physically attractive. And if you are a man who feels pressure to impress women with your money, or a woman who felt titillated reading about Christian Grey's alpha status, you probably buy into the theory without even realizing it.
But as it turns out, this popular narrative about men, women, sex, and money isn't all it's cracked up to be.
A recent study has found that the common depiction of women primarily seeking out rich and powerful men (and men seeking out young and attractive women) is fairly uncommon in practice and—crucially—doesn't reflect the reality of successful relationships or what actually makes people happy.
The research, by University of Notre Dame sociologist Elizabeth McClintock, has found that gender differences more or less disappear when you discard self-reported attraction scores and instead examine how real couples pursue one another, date, and settle down. In reality, rich women are just as likely as rich men to use their status to snag a more-attractive mate. And across the board, relationships in which people are essentially trading status for sex tend to be uncommon and short-lived.
Instead, McClintock found that the biggest force that predicts a successful match between people is actually how well all of your qualities match up. That means, for example, that people of similar physical appeal tend to pair off, and those with comparable educations and financial means are drawn together.
What's perhaps counterintuitive, then, is that a woman seeking a rich man is actually better off getting herself a raise than a makeover. Likewise, a man seeking an attractive lady will see higher returns investing in a gym membership than a brokerage account.
So why does the tale of the rich, experienced man seducing the pretty ingenue persist in popular imagination, not to mention the academic literature? McClintock found that many existing studies took for granted the very gender roles they were supposed to be measuring, examining only women's attractiveness and men's status or money, while ignoring men's appearance and the wealth and education of women.
As Northwestern University psychologist Eli Finkel told New York magazine: "Scientists are humans, too, and we can be inadvertently blinded by beliefs about how the world works."
Indeed, we're all better off disposing of our blindfolds—even if they're made of the finest satin.