Fingerlings Are Finally Back in Stock and Selling at Regular Price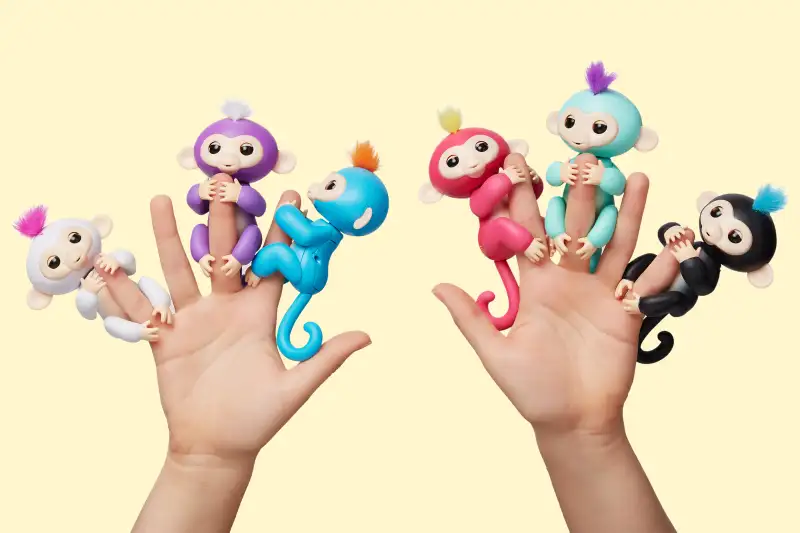 Fingerlings toys were one of the hottest sellers of the holiday season. They sold out online in minutes, and people snapped them up as soon as they hit shelves in stores, especially when it came to some exclusive characters like unicorn Gigi and sloth Kingsley. On Black Friday, Amazon Fingerlings sold out — often within minutes of being released on the site.
What did desperate people do to buy Fingerlings in time to give them as holiday gifts? They turned to third-party sellers on sites like eBay and Amazon, where Fingerlings monkeys were selling for two to three times their $15 retail price. It was outrageous, but parents desperate to get their hands on them were paying the markups — albeit while grousing about price-gouging and scarcity on the Fingerlings Facebook page.
But if you hemmed, hawed, and stalled your kid in the hopes of finding Fingerlings monkeys at the regular price, good for you! Your perseverance has been rewarded: The original flock of Fingerlings is finally available again on Amazon. There are no tricks and no markups, and you can even get free shipping with Amazon Prime. Of the original six, only Zoe (turquoise with purple hair) is being sold above the retail price — she's $30. The other five are all there for $15 each.
While some of the other critters — the unicorns, sloths, glitter monkeys and two-tone monkeys — remain elusive unless you're willing to pay double (or more!), we do have one more bit of good news for you: The pink glitter Fingerlings monkey Rose will be back in stock on January 19 — and you can preorder her now for the regular price of $17.99. Her sister Sugar (white glitter) will also be available then and can be preordered now for the same price.
We've included affiliate links into this article. Click here to learn what those are.