Obama Pushing to Resume Commercial Flights to Cuba This Year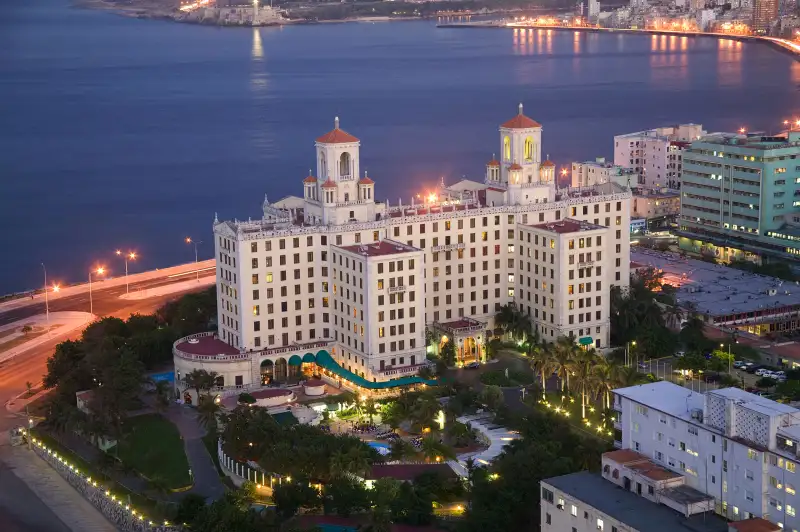 Soon after the federal government announced new rules cracking the door wide open for Americans hoping to visit Cuba, ferries and charter flight operations sprang into action to launch Cuba-bound services for travelers.
For the time being, however, the options remain limited—and somewhat complicated. Getting to Cuba isn't as simple as hopping on a website and booking airfare to, say, Miami or Aruba because regularly scheduled commercial flights between the U.S. and Cuba still do not exist. And the reason they don't exist is that restrictions remain in place prohibiting such services.
These restrictions could soon disappear, though, if President Obama has his way. The Wall Street Journal reports that the Obama administration is working on a deal with Cuba that would allow commercial flights between the two countries to resume as soon as December 2015. The momentous event would mark the first time in more than half a century that Americans could quickly, easily, and legally book passage to the Communist-ruled island nation.
Quite obviously, the aftereffects of allowing regular commercial flights between the U.S. and Cuba would be huge for American travelers and Cuba's tourism industry. "If they do that and it's possible to book an ordinary flight instead of go on a charter, lots more people would go to Cuba," William LeoGrande, an American University professor who has conducted extensive research about U.S.-Cuba relations, told the Wall Street Journal.
If things go according to plan, it will only get easier for Americans to get their hands on (legal) Cuban cigars.