This 26-Year-Old Irish Entrepreneur Is the World's Youngest Self-Made Billionaire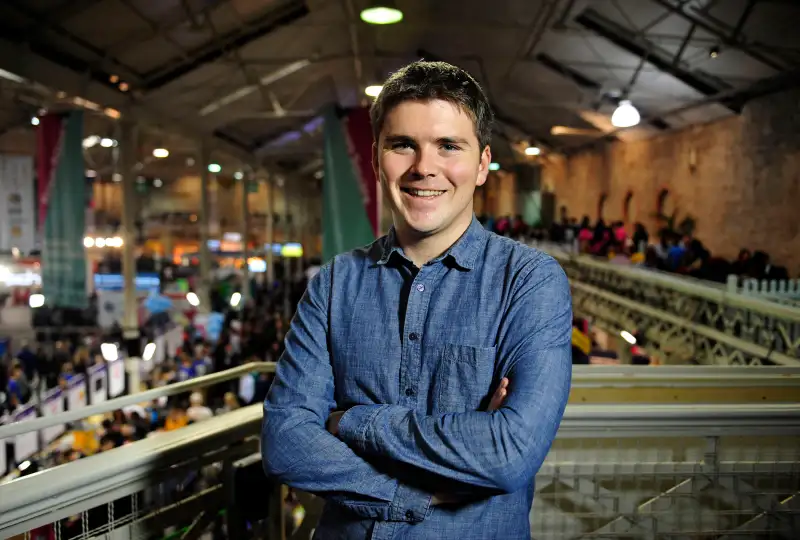 Aidan Crawley—Bloomberg/Getty Images
Move over Evan Spiegel.
John Collison, the Irish cofounder of Stripe, the payments processing company now powering many in-app purchase systems, has been proclaimed the world's youngest self-made billionaire by Forbes in its new world's richest list.
Collison, 26, is two months younger than Spiegel, the cofounder of Snapchat, which went public recently. Forbes lists Collison's net worth at $1.1 billion and Spiegel's at $4.3 billion.
In November, Stripe raised a $150 million round of funding to value the company at $9.2 billion. "The transaction turned Collison into the world's youngest self-made billionaire," according to Forbes. Collison and his brother Patrick "took up coding as kids, competing against each other to master the craft," Forbes reported. Before the two brothers came up with the idea for Stripe, they founded a tech startup called Auctomatic, which they sold for $5 million in 2008 when they were still teenagers.
In an interview with Fortune last summer, John Collison talked about what has led the Internet's biggest players, from Twitter to Pinterest, to use his company's technology.
"You should not have to go build out everything yourself from scratch," he said. "Stripe should give you all this infrastructure [for] doing something that, in a way, is pretty complex."
Spiegel was proclaimed the world's youngest self-made billionaire in 2015 at the age of 25.