Finally, Luxury Hotel Guests Paying $500+ a Night Get Free Wi-Fi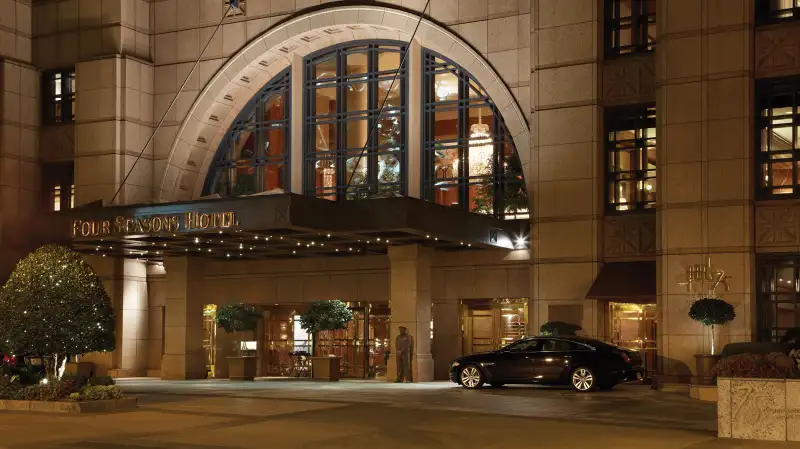 For a long time, a seemingly bizarre rule held true in the hotel world: The higher the room rate, the less likely it would be for guests to get wi-fi free of charge.
On the surface, this seems backwards, as guests might have good reason to expect more amenities when they're paying more—and free wi-fi is easier and easier to come by with each passing day. What's more, researchers have found that when hotels charge for wi-fi, it hurts customer satisfaction ratings, which hurts the bottom line. If luxury hotel guests aren't highly satisfied with their stays, they're not going to keep coming back and paying top dollar.
Read Next: This Hotel Company Is Best at Rewarding Loyal Customers
Still, many luxury hotel brands have operated on the premise that their guests can afford to be nickel-and-dimed with wi-fi charges, making it easy for the property to take in an additional $12 or $15 per day from guests who want to stay connected. At the same time, hotels in the crowded mid-tier and low-price range have had to compete aggressively for budget-conscious guests, who will quickly nix the possibility of booking a property if free wi-fi isn't included in the room rate.
The tides have been turning lately, however, with more upscale and luxury hotels conceding that even their rich guests are demanding that wi-fi must be free. The most recent example took place earlier this week, when the Four Seasons announced it would start offering complimentary wi-fi in all of its properties.
Four Seasons is hardly a trendsetter in this department. Hyatt moved to free wi-fi in all lobbies and rooms last February, while Hilton and Starwood have begun offering free wi-fi with a few catches—namely that guests be members of the reward program, and book rooms directly with the company rather than a third-party website.
For that matter, the "free" wi-fi at the Four Seasons and many other upscale hotels charging hundreds of dollars per night comes with something of a catch, in that it's not particularly fast. Unsurprisingly, the arrival of free wi-fi has been accompanied by a new upsell, as hotels offer "premium" wi-fi service at an additional charge. "For those requiring more bandwidth for large file uploads and downloads, HD video streaming, gaming and entertainment, and audio or video conferencing, Four Seasons offers premium service at 20 MB for a fee," this week's press release explains.
At least basic wi-fi is free, finally. That's more than you can say for Marriott, which has free basic wi-fi at some hotel brands (including Courtyard, Fairfield Inn, and Residence Inn), but only offers free wi-fi at more upscale properties (including Ritz-Carlton and flagship Marriott) for "Gold" or "Platinum Elite" members of its rewards program.
Read Next: Hyatt Is Getting Rid of On-Demand Porn, Because Wi-Fi