Museums and National Parks Are Both Free on Saturday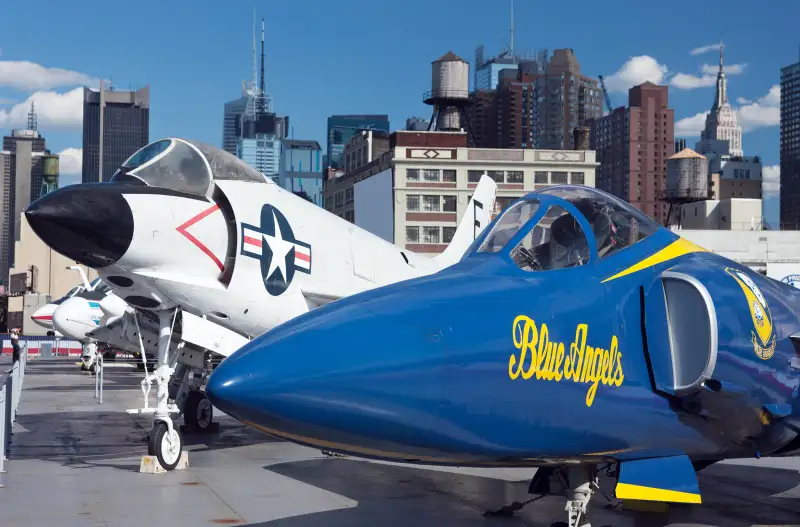 Science, arts, history, and culture? Or the great outdoors? Take your pick this Saturday, and no matter which way you go, admission won't cost a dime.
This Saturday, September 26, is National Public Lands Day, one of a half-dozen or so annual fee-free days at national parks around the country. As such, normal admissions prices—$30 for entrance with a vehicle at Yellowstone, $20 for Shenandoah, and so on—are being waived.
In addition to the removal of entrance fees, Public Lands Day stands out as a day when some 175,000 volunteers are expected to turn up ready to work at parks, trails, forests, and other publicly owned lands nationwide. It has become tradition for volunteer groups to clean up trash, restore trails, plant trees, and run educational programs on this day.
Meanwhile, Smithsonian magazine's annual Museum Day Live! is also taking place on Saturday, September 26, when well over 1,000 museums around the country offer free admission. Participating in the day isn't as simple as showing up and asking to get in free, however. To get free admission, you must register and request tickets for up to two people at the specific museum you wish to visit. Tickets are available for immediate download, and visitors should print them out or have the image handy on a mobile device when arriving at the museum.
As mentioned, there are more than 1,000 participating museums, and as you'd guess the options are particularly plentiful in big cities. They include institutions such as New York City's Intrepid Sea, Air & Space Museum, where general admission normally runs $24, as well as the Grammy Museum in Los Angeles ($12.95), the U.S.S. Constitution Museum in Cambridge, Mass., (suggested donation $5 to $10), the Motorcycle Hall of Fame Museum near Columbus, Ohio ($10), and hundreds more non-profit institutions devoted to science, art, culture, and history. To find out what museums are free in your neck of the woods, use the Smithsonian's search feature.