Everyone in This City Is Getting Free Beer Today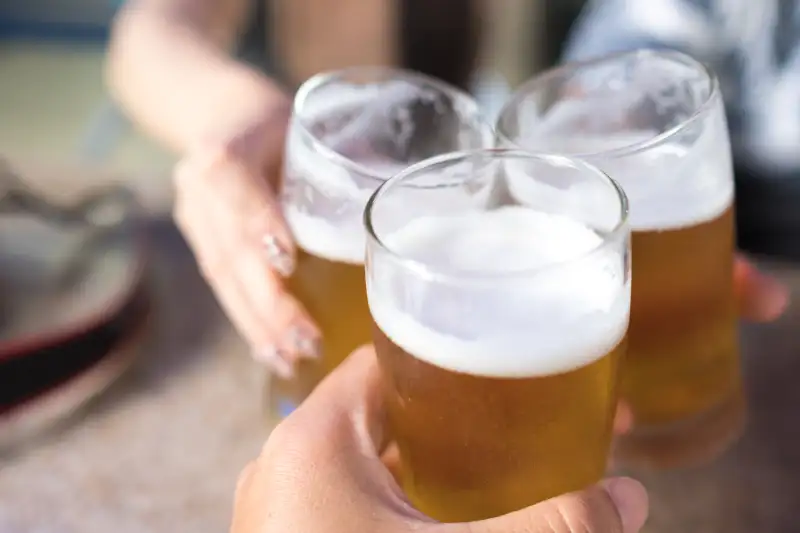 Kiyoshi Hijiki—Getty Images
The Philadelphia Eagles are celebrating their 2018 Super Bowl victory with a parade on Thursday. What's surprising—beyond the Eagles' upset title win over the New England Patriots—is that there's a special bonus for Philadelphia fans turning up to cheer on the Super Bowl champions: Everyone 21 or older can get a free beer.
Specifically—and this may be a bummer for beer connoisseurs—everyone of age can get one free Bud Light at any bar or restaurant along the parade route.
The parade is scheduled to start at 11 a.m. on Thursday, February 8, at the corner of Broad Street and Pattison Avenue and end with a ceremony at the Philadelphia Art Museum. (The museum and its parking garage will actually be closed on Thursday because of the parade.)
The free Bud Light deal stems from a quirky promise made by Eagles' tackle Lane Johnson last August. Before the season began—when the Eagles were a 50-1 long shot to win the championship—Johnson casually told ESPN that if the Eagles "win a Super Bowl, I'm giving out beer to everybody."
Some of Bud Light's marketing staff saw Johnson's comments and said they'd cover the tab if and when the Eagles won the big game.
Lo and behold, the Eagles came through, and both Johnson and Bud Light confirmed that the beer brand is holding up its end of the bargain.
So do fans claim their free beer? Philadelphia Magazine says Bud Light representatives will be at bars along the parade route giving out tokens that can be exchanged for a free brew. Everyone who gets a token will also have their hands stamped in order to avoid bar patrons overdoing it on the free beer.
"Of course, people can just lick or wash that off or whatever," an anonymous source said to the magazine. "But we're trying to be as responsible about this as possible."
Bud Light isn't the only freebie available in Philadelphia on Thursday. The Philadelphia Inquirer reports that Shake Shack locations in the Philadelphia area are also giving away free scoops of "Swoop's Scoop," a green vanilla custard combined with frosted chocolate cake.