All the Places to Get Free Coffee on National Coffee Day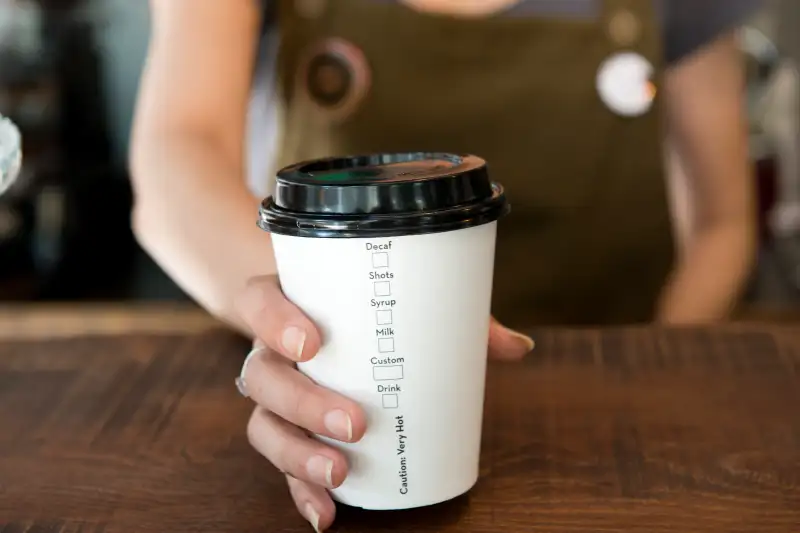 National Coffee Day is upon us this Friday, Sept. 29, and you know what that means: free coffee!
Free coffee is available from a wide variety of restaurants (Dunkin' Donuts, Tim Hortons) and convenience stores (Wawa, 7-Eleven) for National Coffee Day 2017, but not Starbucks, apparently. In some cases free coffee can be yours beyond just the main "holiday" itself on Friday.
Krispy Kreme is offering free coffee, with no purchase required and no strings attached, for Friday, Saturday, and Sunday of National Coffee Day weekend. Some other participants are making their National Coffee Day freebies available after National Coffee Day itself as well.
Here are all the National Coffee Day freebies from national and regional chains, available at participating locations only:
Cinnabon: Each customer can get a free 12-ounce coffee on Friday, September 29, no purchase required.
Cumberland Farms: Text the phrase FREECOFFEE to 64827 on Friday and you'll get a mobile coupon good for a free coffee (or tea, cappuccino, or hot chocolate), in any size, at Cumberland Farms retail locations in the Northeast and Florida. What's more, Cumberland Farms is giving customers free coffee every Friday in October, no coupon or purchase required.
Dunkin' Donuts: On September 29, Dunkin' Donuts customers get a free medium cup of coffee with the purchase of another medium, large, or extra-large cup of coffee.
Einstein Bros. Bagels: Every customer can get a free coffee on Friday, no purchase required.
Krispy Kreme: National Coffee Day has been transformed into National Coffee Weekend at Krispy Kreme, where hot or iced coffee is available for free, in any size, from Friday, September 29, through Sunday, October 1. No purchase or coupon is required.
Lyft: Catch a ride with Lyft on National Coffee Day in select cities—Austin, Dallas, Los Angeles, Philadelphia, Portland, San Francisco, and Seattle—and you'll get a free can of High Brew Coffee in flavors like Mexican vanilla and dark chocolate mocha.
Peet's Coffee & Tea: Coffee bean purchases are 25% off on Friday, and any customer who buys a bag of beans gets a free coffee.
Pilot Flying J: You'll get a free small cup of coffee or another hot beverage on Friday if you show the online coupon available here or at Pilot Flying J's Facebook page.
7-Eleven: Members of 7-Eleven's 7Rewards app will get a coupon good for one free coffee in any size, redeemable anytime Friday through Sunday.
Stewart's Shops: All customers get a choice of free hot, iced, or cold-brewed coffee from noon until closing at Stewart's Shops, which are concentrated in upstate New York.
Tim Hortons: Download the Tim Hortons mobile app and you'll get one free hot or iced coffee, in any size, between September 29 to October 8.
Wawa: On Friday, customers get a free coffee in any size.