Free Coffee on Mondays at McDonald's and Dunkin' Donuts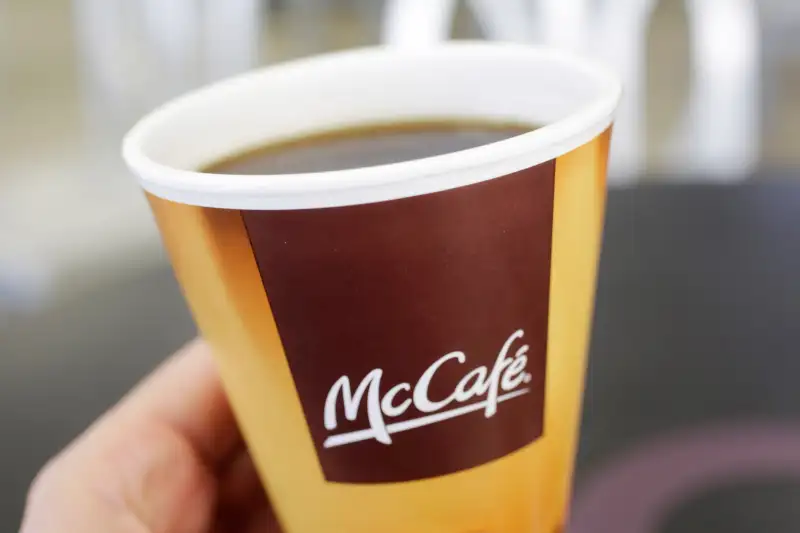 In select parts of the country, McDonald's and Dunkin' Donuts are trying to draw in customers and boost business by promising a free caffeine fix on the dreariest day of the work week. Both fast food chains have kicked off the new year with promotions giving away free coffee on Mondays. They're limited-time offers, and the deal isn't available in all markets, but in the case of many McDonald's locations, customers can expect free coffee every single Monday throughout the entirety of 2015.
For instance, McDonald's restaurants in the greater Washington, D.C., region, which includes parts of Virginia, Maryland, and West Virginia, are giving away one free small coffee per customer—hot or iced, no purchase required, even for drive-thru visits—on every Monday this year. A spokesperson for McDonald's told us the company is aware of locations in the following areas that are giving away free coffee on Mondays:
Washington, D.C.
Johnstown-Altoona, Pennsylvania
Norfolk-Portsmouth-Newport News, Virginia
Indianapolis/Lafayette, Indiana
South Bend/Ft. Wayne, Indiana
Cincinnati, Ohio
Austin, Texas
Each region determines the particulars of its coffee giveaway, and not all are making the promotion available for a full 12 months. In central Indiana, for instance, free coffee Mondays extend only through June 1.
And why isn't the free coffee promotion available nationwide, like McDonald's did for two-week stints a couple of times in 2014? Apparently McDonald's in many parts of the country feel like it's not in their best interests to give away coffee. "The markets determine what is best for their customers and customize their offers accordingly," the McDonald's spokesperson explained.
Likewise, Dunkin' Donuts appears to be strategically limiting its coffee giveaway to areas where business could use a bump locally—specifically, the Midwest. Understandably, customers in the Northeast, where DD blankets the landscape, are out of luck and must continue paying for their coffee.
A representative for Dunkin' Donuts confirmed that, among other locations, DDs in the following cities are giving away one free coffee per customer on Mondays, through January 19 only:
Cedar Rapids, Iowa
Des Moines, Iowa
Topeka, Kansas
Wichita, Kansas
Rochester, Minnesota
Kansas City, Missouri
Lincoln, Nebraska
Omaha, Nebraska
Green Bay, Wisconsin
Madison, Wisconsin
Milwaukee, Wisconsin