You Can Get Unlimited Free Coffee Today at Wawa for Wawa Day 2018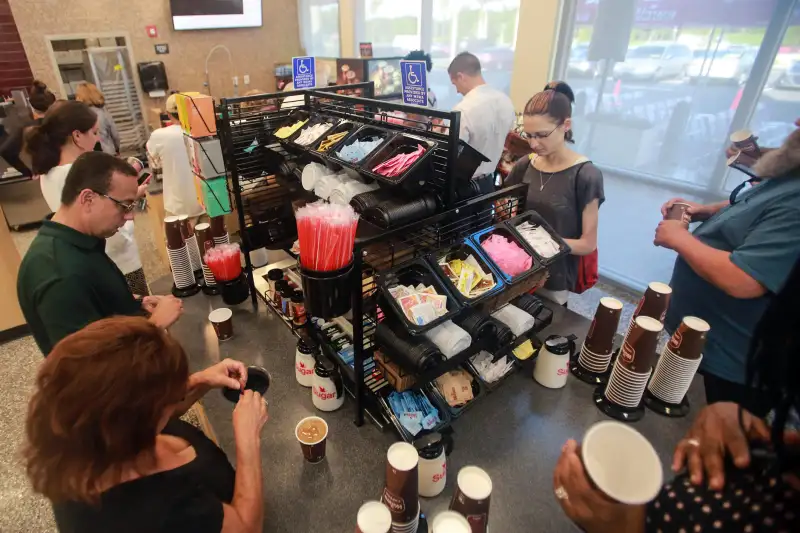 Bruce R. Bennett/The Palm Beach Post/Zuma Wire—Alamy
Happy Wawa Day!
Thursday, April 12, is Wawa Day 2018, when the convenience store chain is celebrating its 54th anniversary by giving away free coffee to all customers.
To get the Wawa Day free coffee deal on Thursday, just show up at any Wawa store and help yourself to a free coffee. There are nearly 800 Wawa locations in the Mid-Atlantic and Southeast regions, including shops in Delaware, Florida, Maryland, New Jersey, Pennsylvania, Virginia, and Washington, D.C.
Customers can select any size of free Wawa coffee they want, at any time of day on Thursday. There is no purchase, loyalty membership, or coupon required, and there is no limit to how many free Wawa coffees you get. In other words, you can grab a free coffee at Wawa in the morning, and another in the late morning, then snag another free caffeine buzz when you're flagging in the afternoon, and so on.
Wawa says it expects to give away more than two million cups of free coffee on Wawa Day 2018.
That's impressive. But for the sake of comparison, 7-Eleven—Wawa's much bigger competitor in the convenience store market—gives away roughly nine million free Slurpees on 7-Eleven Day, which takes place on July 11 (7/11) every year.