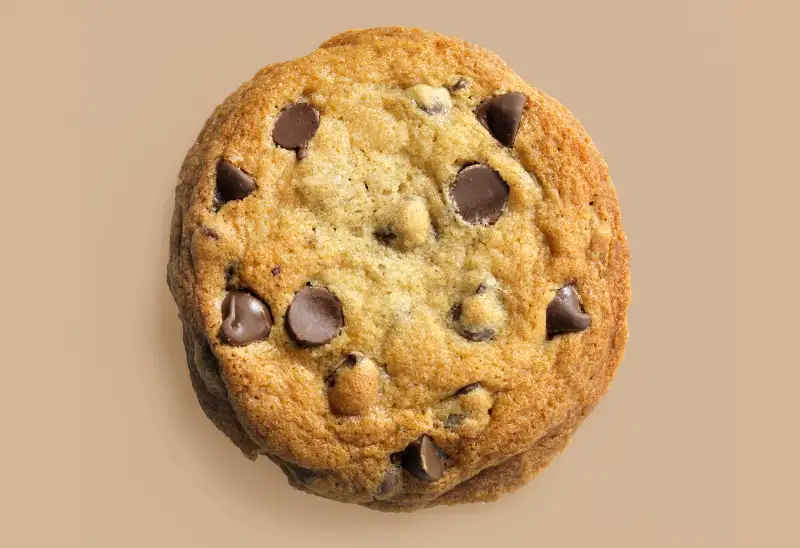 It might not be as widely celebrated as National Coffee Day. It might not be quite as indulgent as National Donut Day. But this Sunday, December 4, marks yet another tempting food holiday that's well worth embracing, even if these days are basically manufactured marketing events.
It's National Cookie Day. And like every great fake holiday, this one has some giveaways and special deals to help you celebrate properly. Here are ways to get cookies for free or next to nothing this weekend.
Hershey's: The company best known for chocolate candies just introduced a new product, Cookie Layer Crunch, and shoppers can get a bag for free now through Thursday, Dec. 8, with coupons available for supermarkets like Shop 'n Save and Cub Foods.
Hot Box Cookies: If you follow this Missouri-based cookie shop chain on social media and tag it in a post, you can get two free cookies on Sunday, from noon to 6 p.m..
Insomnia Cookies: All customers get a free cookie with any purchase on National Cookie Day.
Pei Wei: Order any entrée or kids meal on Sunday at this Asian diner chain and you'll get a free cookie.
Read Next: All the Days During the Year When You Can Get Free Stuff
Schlotzsky's Deli: Purchase any entrée on Sunday, Dec. 4, and you'll get a free cookie at Schlotzsky's locations nationwide.
Whole Foods: To celebrate National Cookie Day, Whole Foods locations around the country are selling freshly baked chocolate chip cookies at the special price of 25¢ each now through Tuesday, Dec. 6. (Note: There's a limit of three 25¢ cookies per customer.)