Book a Flight to London and Get 2 Nights in a Hotel for Free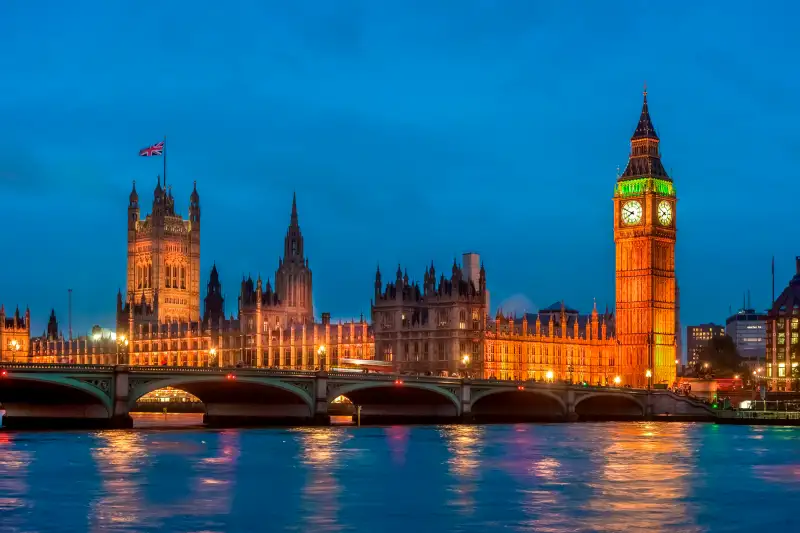 Education Images—UIG via Getty Images
British Airways introduced a terrific new offer to American travelers on Cyber Monday. And best of all, it's available to book for several days after the big online shopping day.
From now through December 7, when you purchase a round trip flight to London on British Airways with departures anytime in the first half of 2016, you'll get two free nights in a three- or four-star hotel as a bonus. The promotion is based on two travelers booking at the same time and sharing the same hotel room. Guests are allowed to book just two nights for free, or to book a longer stay at the hotel and get two free nights—in other words, you could stay five nights at the hotel and only pay for three.
We booked a sample round trip with midweek flights in mid-January. Two round-trip economy flights from New York to London cost $1,510, inclusive of all taxes and fees. (Astonishingly, the breakdown at the British Airways website showed that the actual airfare for each passenger was only $65. The remaining $690 per passenger covered "taxes, fees, and carrier charges.")
The free hotel options included the three-star Doubletree by Hilton in Westminster and the four-star Rembrandt in Knightsbridge, where rooms normally run £139 per night and £154 per night, respectively, for the dates in question. That's roughly $210 and $232 in U.S. currency. And considering that guests get two nights free in the promotion, the offer amounts to a savings of $420 to $464 for a couple.
Again, the promotion is valid only for bookings made by December 7, and travel is valid from January 1 to June 30, 2016. Availability is limited. Airfare varies widely depending on date and section of the plane and will be cheapest for midweek flights during the early part of the year. Expect prices to rise incrementally for departures in April, May, and June.
Read next: 4 Ways to Snag Great Deals on Last-Minute Holiday Travel