How to Get Free Pancakes at Perkins on Thursday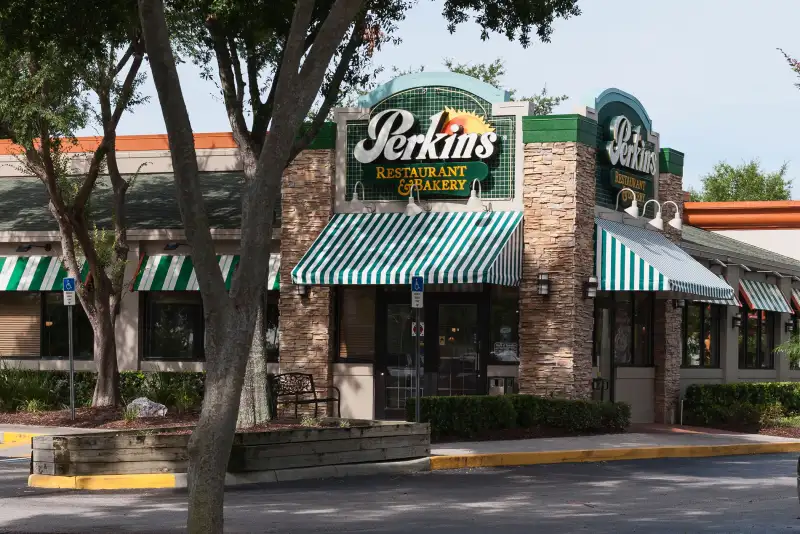 It's not quite as big a deal as free pancake day at IHOP, but this week's promotion from Perkins restaurants isn't too shabby either.
Thursday, September 24, is being celebrated at Perkins Restaurants as Give Kids The World Pancake Day, and all day long, each customer is welcomed to one free short stack order of pancakes. While the pancakes are indeed free, Perkins hopes that customers will consider giving a donation to Give Kids the World, a non-profit Florida resort that offers cost-free vacations for children with life-threatening illnesses and their families.
The promotional offer of free pancakes is good on Thursday at all participating Perkins locations. The chain has roughly 400 restaurants in 33 states and Canada.