Check Out This Curious New Store Where Everything Is Free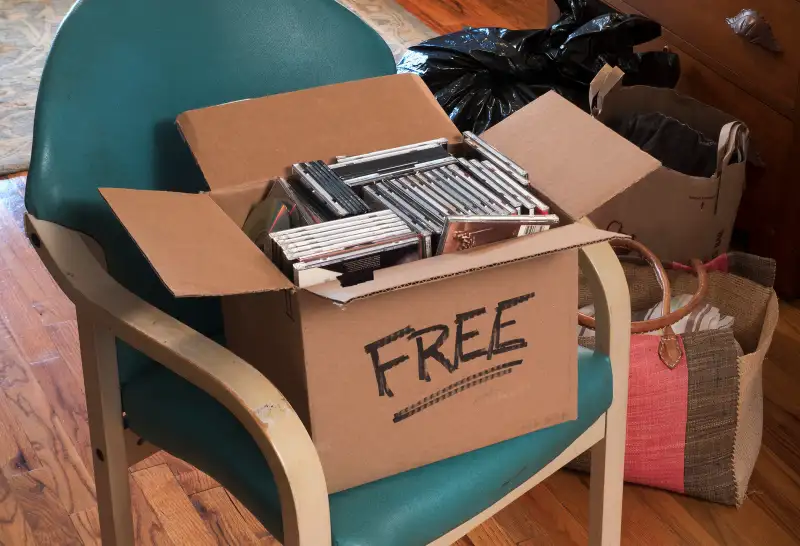 Ken Tannenbaum—Getty Images/iStockphoto
Nonprofit thrift stores are great resources for shoppers hoping to score clothes, housewares, books, and toys on the cheap. But a recently opened store in Worcester, Mass., takes bargain shopping to an entirely new level: Everything inside is not just cheap—it's free.
The name of the establishment, naturally, is the Worcester Free Store. As MassLive.com reported, the "store" opened earlier this year with a business model based solely on donations—with no grants or other funding for the time being.
The focus of the enterprise, which is opened for limited hours on Tuesdays, Fridays, and Saturdays, is simply helping the community. That includes providing a space for people to donate unwanted goods, and for other people to pick up and make use of those goods. Anyone is welcome to visit the store, browse, and leave with up to 10 items without paying a cent.
The owner, 30-year-old Kent Flowers, said he opened the store as a way for the community to efficiently recycle perfectly useable items, while simultaneously serving as a friendly community center of sorts. "When you run your own store, you get to create the environment," Flowers said to MassLive. "You go into Marshalls and it's very consumer-y, nobody is talking to each other... We want this to be a community group."
To stay afloat, the Worcester Free Store sometimes sells particularly valuable donations on eBay—designer coats, flat-screen TVs, and such. A 3-D printing service in the works run by the store may also help reduce the costs of keeping operations running.
Read Next: All the Days During the Year When You Can Get Free Stuff
In order to promote the appearance of transparency, the store posts a spreadsheet online listing expenses, donations, and revenues for each month. There are no wages entered under expenses, so presumably all store workers are volunteers. Still, the store does not appear to be registered as a nonprofit enterprise. Once cash donations and sales of certain goods are factored in, the store estimates that it takes in 50¢ to 75¢ per square foot per month in 1,000 feet of retail space. The Apple Store, by contrast, generate nearly $5,000 per square foot on an annualized basis.
So, as you might expect, a store that gives away almost everything is not exactly a big money maker. But that's not remotely the point.