275,000+ Free Tickets to Selma Available for Students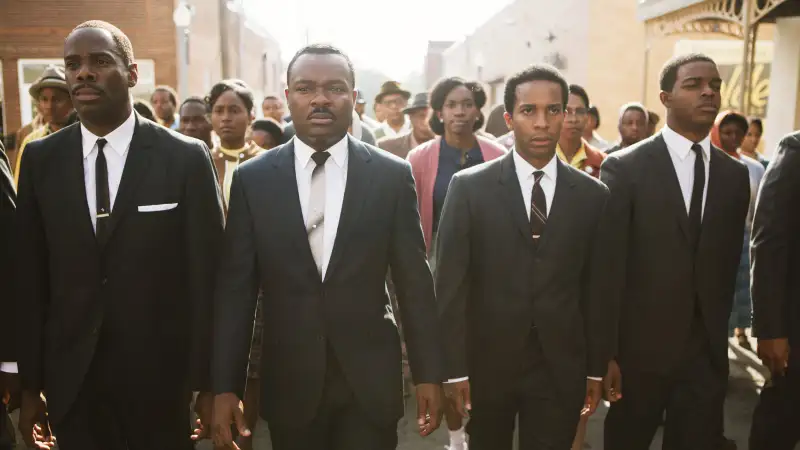 Atsushi Nishijima—Paramount Pictures/Courtesy Everett Collection
The critically acclaimed civil rights drama Selma may not have gotten quite the recognition some feel it deserved by the Academy of Motion Pictures, but a nationwide movement called "Selma for Students" is ensuring that the movie isn't overlooked at theaters.
The program allows 7th, 8th, and 9th graders to receive free tickets to Selma at participating theaters around the country, including four apiece in cities like Baltimore, Nashville, and New Orleans, and at 11 movie houses in the San Francisco Bay area. The requirements differ slightly from city to city—some give free admission for high school students no matter what the grade—but in general, all you need to do to get a complimentary ticket is to show a student ID, report card, or some other proof of being a student at a participating theater's box office.
As the Washington Post reported, the idea for "Selma for Students" was born in New York City, where African-American business leaders joined together in early January to create a fund allowing some 27,000 students in the city to view Selma for free. Roughly two dozen other cities have since joined the cause.
In St. Louis, for instance, local efforts are making it possible for some 6,250 teenagers to see the film for free. "It is important that St. Louis students are informed about this moment in history and its connections to the challenges they face today," Reverend Starsky Wilson, president and CEO of Deaconess Foundation, a partner in the "Selma for Students" campaign in the city, said via press release. "We believe this experience will nurture civic engagement among young people and give them hope that systemic change is possible through cooperative, intentional, and well-planned efforts."
Altogether, it's being estimated that more than 275,000 American students around the country will be able to get free admission to the movie, with most attending over the long Martin Luther King, Jr., holiday weekend.
A limited number of tickets are being given away for each theater, and as of Friday afternoon several locations were already "sold out," including all of New York City and Philadelphia, and all but a few of the participating Regal Cinemas around the country. All who watch the movie are encouraged to share images and responses on social media using the hashtag #SelmaforStudents.