42 Ways to Spend FSA Cash Before the Year-End Deadline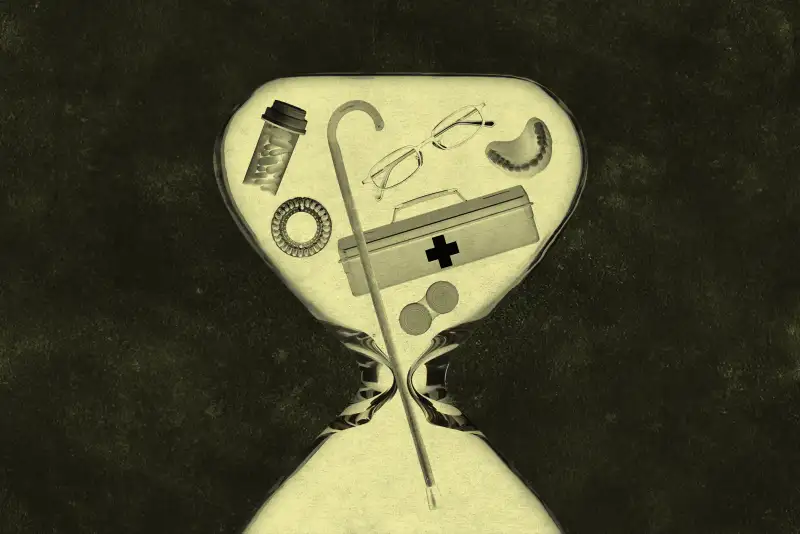 Sarina Finkelstein (photo illustration)—Getty Images (8)
If you opened a flexible spending account for health care expenses, don't let the funds go to waste. Remember that you could lose your money if you don't spend it by Dec. 31.
Employers may let you roll over $500 in FSA cash to use next year, or give you another two and a half months to spend the money — but you can't do both. Ask your human resources department if your employer has adopted either policy.
A lot of people spend down their FSA money by making last-minute appointments to see a dentist or eye doctor. But those aren't the only things you can use your FSA for; many medical and health-related expenses are eligible. Here's a list of things you can get with FSA dollars, according to benefits provider WageWorks:
Acupuncture treatments
Blood pressure monitors
Body scans
Breast pumps
Breastfeeding classes
Childbirth classes
Chiropractic care
Cholesterol test kits
Copays, coinsurance payments and deductibles for dental, medical, vision and prescription coverage
Condoms and other contraceptives
Contact lenses
Dental care
Dentures
Diabetic monitors, test kits, strips and supplies
Eye exams
Eye surgery, including laser eye surgery and Lasik
Eyeglasses
Fertility monitors
Fertility treatments
First aid kits
Flu shots
Hearing aids and batteries
Immunizations
Infertility treatments
Insulin
Lab fees
Medical records charges
Mileage for travel to and from health care appointments
Monitors and test kits
Night guards
Office visits
Orthodontia
Physical therapy
Pregnancy tests
Prescription drugs
Prescription sunglasses
Over-the-counter reading glasses
Smoking cessation programs
Sunscreen
Therapy
Walking aids like canes, walkers and crutches
X-rays
There are additional goods and services, including some over-the-counter treatments, that can be expensed with a prescription or letter from a doctor. See a full list here.
FSA vs. HSA?
If you don't spend your full contribution on things you actually need before the deadline, that's like throwing money away. But although some people go down to the wire to spend their FSA cash, an FSA can save you a lot of money, if you use it right. FSAs let you stash "pre-tax dollars" for medical expenses, which means you'll never owe tax on the funds. An individual in the 30% tax bracket who contributes the maximum $2,550 will save $765 in taxes.
For many people, health savings accounts are a far better option, because you can keep your money from year to year and even invest it tax-free. But HSAs are only available to people on high-deductible health plans with individual deductibles of $1,300 or more (or family deductibles of $2,600 or more).
FSAs are also far more common. Some 90% of employers offer them, according to a survey by benefit administrator Flexible Benefit Service Corporation (Flex). Only 44% of employers offer HSAs.