Will Taking a Gap Year Hurt My Daughter's College Chances?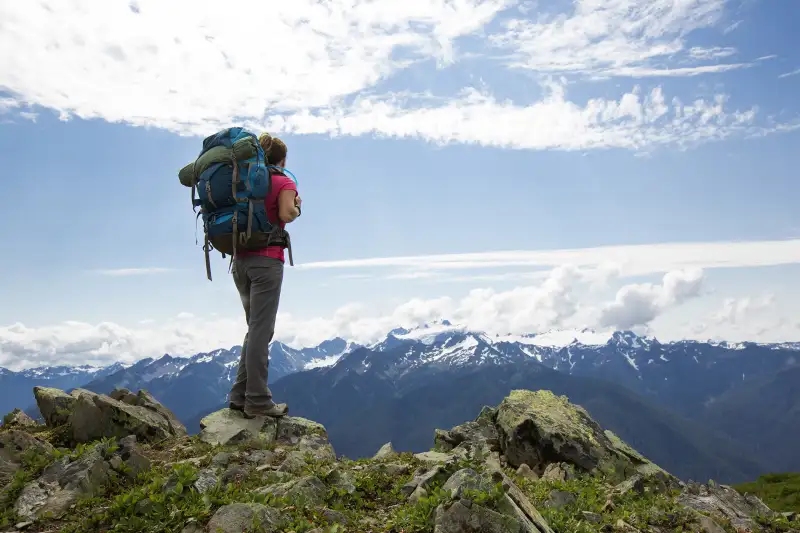 Jordan Siemens—Getty Images
Q. My daughter wants to take a gap year before going on to college. Will that affect her chances of getting into college or getting financial aid?
A. You should be proud of your daughter for being an adventurer and wanting to expand her education outside of the classroom.
Once she knows what she wants to do during her gap year, she needs to decide if will she apply to college during or after her gap year—or apply while in high school, request a deferment, and then attend college.
Either timeline is acceptable and has pros and cons.
If your daughter applies to college after the gap year, the effect on her applications is likely to be very positive. Colleges are looking for students who can provide answers to such questions as who am I?, where do I want to go in my future?, and why do I want to go to college?

NEWSLETTER: COLLEGE_PLANNERSign up for COLLEGE_PLANNER and more View Sample
Sometimes a student just needs a break from tests, homework, classwork. Taking a thoughtful gap year refreshes them, zaps them with new energy to tackle college courses.
Gap years don't have to be in exotic locales. Some of my students have created gap year experiences in their home communities through internships and volunteer activities.

Taking a year off to work, learn about other parts of the world, provide community service, polish language skills, travel, test possible careers or the limits of their comfort zone helps students answer those questions and strengthen their initial application.
However, it's usually advisable and more practical to apply to college during senior year in high school, when completing applications and sending required documents is easier. While colleges are delighted to encourage gap year experiences, it's advisable not to mention an intention to take a gap year in the original application because colleges are planning their freshman class enrollment.
After acceptance, your daughter can write to ask for a deferment, explaining her plans, reasons, and goals. Most colleges are pleased to agree to a deferment, knowing that gap students bring strengths to the campus and are more likely to graduate if they start college with enthusiasm and a sense of purpose.
If her favorite college refuses the request, she should ask the reason; maybe modifying the gap year plan would be accepted. Or, consider choosing another school or choosing none now and reapplying the following year.
Students taking a gap year are not penalized for financial aid; they are treated like other applicants when they apply, but there is one big caution. Most likely your financial aid offer from a college will be not be held for you after your gap year. Need-based aid is recomputed every year for all students anyway, so you'd need to reapply.
Any merit scholarship might not be held for you, so you need to find out before accepting a deferment. If your daughter can make a case about why she'd be a stronger student when she comes to campus, she may be able to convince the college to maintain the merit award.
Lora Block is a certified educational planner in private practice for over 20 years at College Advisory Services. She's a professional member of the Independent Educational Consultants Association (IECA) and is a member of the National Association for College Admission Counseling (NACAC) and the National College Advocacy Group (NCAG). She specializes in integrating college affordability into the college search and application process to help families make wise college matches.
(Editor's note: Subscribers to the premium version of the Money College Planner receive a free, 30-minute counseling session with a member of the Independent Educational Consultants Association.)