Gas Prices Are Freakishly Expensive in This Part of the Country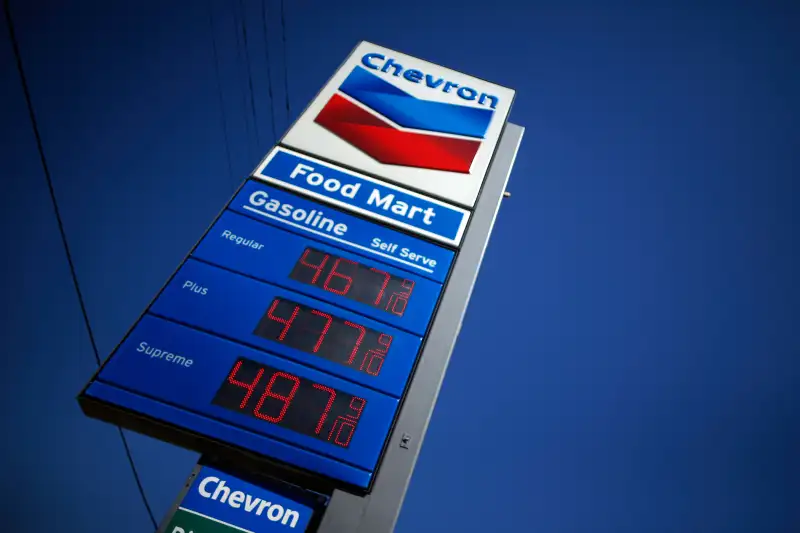 Lucy Nicholson—Reuters/Corbis
No wonder why California is leading the way in terms of adopting electric cars and buying fuel-efficient hybrids like the Toyota Prius: Gas prices here are far higher compared with the rest of the country, so it makes sense for California drivers to gravitate to vehicles with lower fuel costs.
Lately, gas prices in California are especially out of whack with the rest of the nation. In San Diego, for instance, the average gallon of regular was selling for $3.50 last Wednesday and spiked to over $4 per gallon by Monday. Prices have increased just as dramatically and quickly in Los Angeles and Orange counties too. During the same period, gas prices nationally have been essentially flat, averaging about $2.77.
Tight supplies, thanks partly to diminished production due to repairs and maintenance at refineries, are being blamed for a 70¢ jump in the wholesale price of gasoline. That jump has translated to a quick spike in retail prices at the pump. And drivers are likely to see even higher prices in the near future, as price increases at the wholesale level are routinely passed along to consumers.
"Retail prices are up 50 cents in Los Angeles and the Orange County region," Gordon Schremp, a senior fuels specialist at the California Energy Commission, said to the San Diego Union-Tribune. "That's not the full 70 cents, so there is probably some additional room to go up a little bit more."
According to AAA, the average statewide in California increased 28¢ per gallon over the past week, including a 22¢ spike just since last Friday. At the same time, drivers in many other states have been the beneficiaries of price decreases at gas stations: Average per-gallon prices in Indiana and Michigan, for instance, were down more than 10¢ in a week's time.
"This is a complete disconnect with the rest of the country," Tom Kloza, global head of energy analysis for the Oil Price Information Service, explained to the Los Angeles Times. "This really is illustrative of the fact that California is its own market."
California gas is subject to especially high local taxes and fees (which add on about 70¢ per gallon), and state rules require that only special low-pollution blends of fuel are used. As a result, California gas stations can only get fuel from a select few refineries. And when demand increases quickly or there are production issues that slow the local supply, California gas prices—which are high compared to the rest of the country to begin with—hit the roof.
Hence current prices ranging from $4.50 to $4.99 per gallon at some gas stations in Beverly Hills and downtown Los Angeles. And hence the outrage of California drivers, who understandably feel like they've been getting gouged for months by what they see as opportunistic refineries inflating prices far higher than what's reasonable.