Gas Prices Creep Higher, But They'll Dip in Time for Summer Road Trips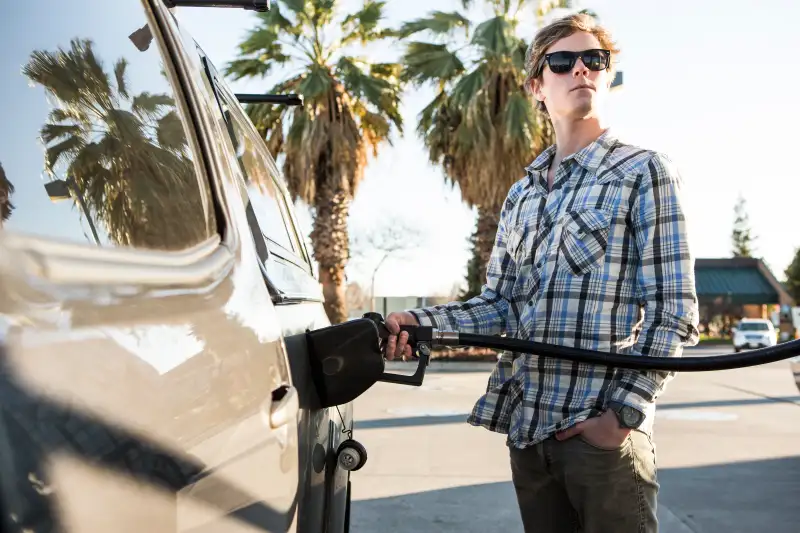 Jordan Siemens—Getty Images
Around the nation, gas prices have been on the upswing for weeks. In Michigan, for instance, the average price of a gallon of regular leaped 14¢ just over the past week, hitting $2.12. That's one penny more than the average for the nation as a whole, which has seen a price hike of 10¢ from last week.
Despite the recent trajectory of prices at the pump, however, observers are quick to point out that today's prices are significantly cheaper than they were at the same time last year—when the national average was $2.45 per gallon. Also, analysts are predicting that fuel costs will retreat lower by the time peak summer road trip season arrives.
"Prices are up 45 out of the past 55 days for a total of 41 cents per gallon," this week's report from AAA states. "However, consumers remain poised to benefit from substantial comparative savings as we enter the busy summer driving season, and it is likely that most drivers will pay the cheapest summertime prices in 12 years."
Read next: Airlines Are Slowly Giving You Less Reason to Hate Them
Citing data and predictions from the U.S. Energy Information Administration, the gas price-tracking site GasBuddy recently projected $2.04 as the average national price from April through September. That price point would be 59¢ cheaper than the corresponding period in 2015, and the lowest it's been since 2004. "Monthly average gasoline prices are expected to increase to $2.08/gal in June, then fall to $1.93/gal in September," the site reported.