Gas Prices Are Already Back Under $2 a Gallon in 32 States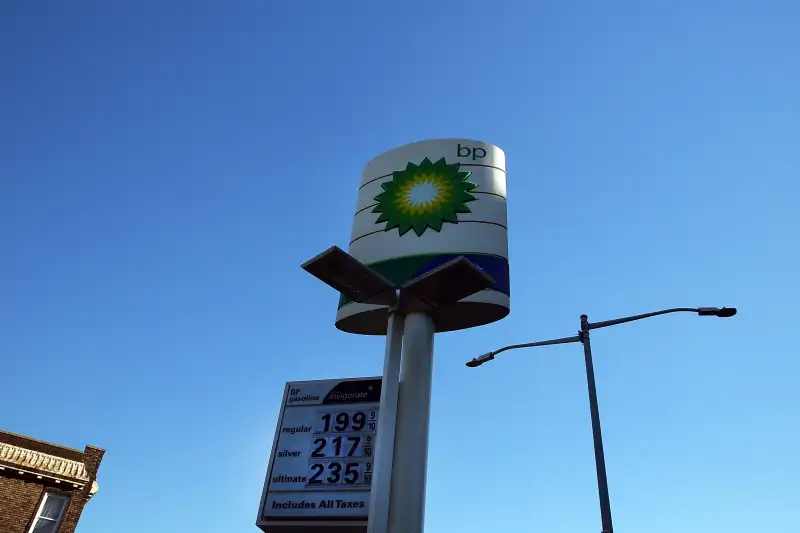 Spencer Platt—Getty Images
According to AAA, there's only one state in the country where the average price for a gallon of regular is under $2. That would be South Carolina, which is averaging $1.96 as of Tuesday.
But as the gas price-tracking site GasBuddy noted, there are gas stations in more than half the states in the nation that are currently charging less than $2. Drivers have reported sub-$2 gas prices lately in no fewer than 32 states, GasBuddy reported, including every state in the Southeast, plus much of the Midwest and a few locations in the Northeast and Southeast.
Gas prices have declined nationally every day over the past three weeks, with the result being that the current average of $2.27 is 50¢ cheaper than it was at the same time in 2015. In fact, it's been more than a decade since gas prices were this cheap at this time of year.
Drivers are benefitting from cheaper prices even in states where prices remain far above $2 per gallon. "Looking at a year ago, gas prices remain lower in all 50 states," GasBuddy stated in a blog post. "Alaska motorists are seeing the biggest year-on-year savings at 84.5 cents, while Indiana is 68.6 cents lower, Utah 64.8 cents, Nevada 62.9 cents and Michigan 61.7 cents."
Read Next: Analysts Say You're Gonna Buy an Electric Car, Even if Gas Is Super Cheap
Analysts are forecasting for gas prices to keep retreating into late summer and autumn. So in all likelihood, sub-$2 gas will not be limited to a sprinkling of gas stations here and there. Predictions are calling for a national average below $2 by November if not sooner, meaning that about the time people are gearing up for serious Christmas shopping, it will probably be unusual to see gas prices above $2 a gallon in much of the country.