Americans Love to Give Gift Cards, But Hate to Get Them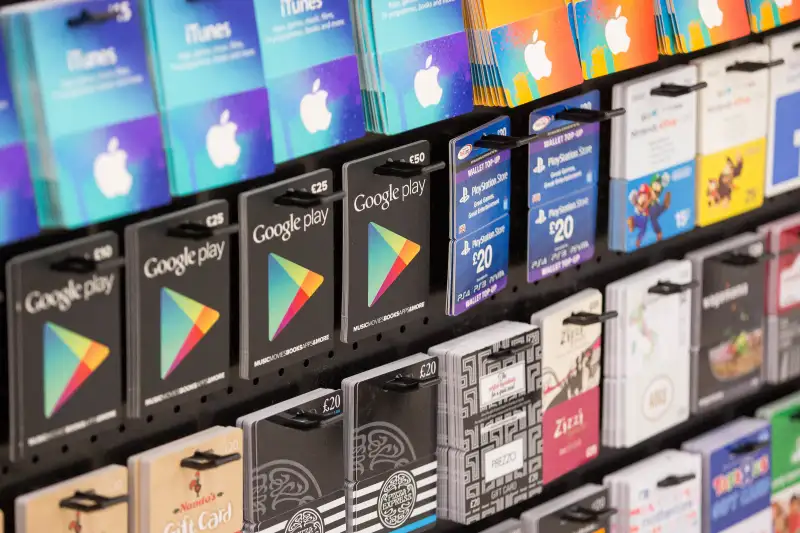 Bloomberg—Bloomberg via Getty Images
Half of consumers plan to give a gift card this holiday season, but less than a third hope to receive them, according to a new survey.
Bankrate.com polled 1,000 adults about their holiday gift-giving habits, and found that a majority of respondents from all age groups will buy a gift card for a friend, family member or coworker this holiday season. Yet just 27% of those respondents prefer receiving gift cards over a tangible gift.
Younger millennials (age 18-25) view gift cards most unfavorably — 57% said they prefer tangible presents. Older baby boomers, 62-70 year olds, were the least likely to prefer an actual gift (44%). That group, though, is less likely to give a gift card as a present — 49% of Americans ages 62 to 70 and 37% of those 71 and older say they plan to give a gift card to a loved on this holiday season.
Read More: Faceoff: Are Gift Cards the Ideal Present or a Crime Against Christmas?
It's a contentious topic to be sure — and one two Money writers debated in 2014, when 37% of consumers said they were hoping to get a gift card over the holidays. (In 2012, that statistic was a considerably higher 45%).
But not all gift cards are created equal, WalletHub notes. In a report released Thursday, the site ranked gift cards by popularity, average discount, average resale value, retailer appeal, and shipping fees. Target and Netflix gift cards came in first and second, respectively. Zara and Etsy got the poorest rankings.
Last year, gift cards were the most popular type of present for the ninth year in a row. Even more stunning? About $1 billion of the money on them went unused.