Are You Giving Your Kid 'Affluenza?'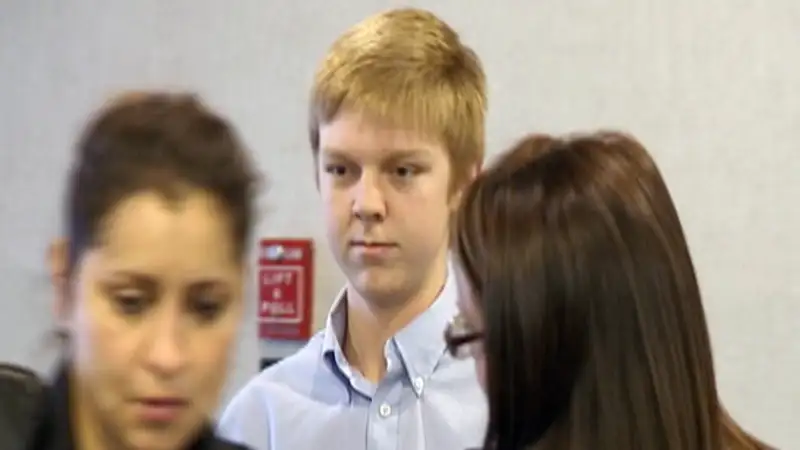 The apprehension in Mexico of Ethan Couch and his mother on December 28 rekindled the debate about "affluenza," and raised the question for parents everywhere: When does wanting to use your financial resources to give your kid the best life possible turn into something dangerous?
When the news broke that the mother-and-son duo had apparently fled the U.S. to avoid potential repercussions for potentially violating the conditions of his parole, the public anger over the "affluenza teen's" successful defense in a fatal drunk-driving crash that he was too rich and spoiled to know right from wrong was rekindled. Affluenza is not a recognized psychiatric disorder, although the Texas judge who tried Couch's case might have believed it was the real deal, based on the lenient sentence — 10 years' probation and no jail time — she handed down for the 2013 accident that killed four people.
Explaining the Möbius strip-like contortion of logic, the Dallas publication D Magazine explained (in an article titled "The Worst Parents Ever"), "This was the son of a well-off family escaping consequences by saying he'd always avoided consequences." Although a long piece, the article sums up the result of Ethan's parents spending their money to indulge him and buy his way out of trouble succinctly, saying, "They created a nightmare."
Ethan Couch's defense wasn't the first use of the word "affluenza." Jessie O'Neill, a granddaughter of a former General Motors president who became a therapist and studies how riches influence families and psychology, popularized the word in her book, "The Golden Ghetto: The Psychology of Affluence." On her website, O'Neill said hallmarks of affluenza are a false sense of entitlement and an inability to delay gratification — attributes that reportedly fit Ethan Couch to a T, but that could also describe countless other teenagers with "helicopter parents" who bend over backwards to shield them from any of life's disappointments.
According to O'Neill, the root of the problem is "the assumption that money can, should and does buy happiness." For parents who don't want to see their kids struggle — especially if they grew up less than well-off themselves — it can be tempting to use their financial clout to smooth their offspring's path through life. In Ethan Couch's case, this meant that his parents were shelling out money to pay fines and tickets, bail him out of trouble and otherwise shield him from any consequences of his bad behavior — which started years before the fatal crash.
In trying to protect their kids from the consequences of their mistakes, parents can end up sending the message that money buys happiness, along with the right to break the rules. And even parents without the Couch's kind of wealth (reported to be around $15 million) can succumb, O'Neill warned. "People across all socio-economic levels buy into the overriding value within our culture that money solves all problems," she wrote.