How You Can File Taxes Online at the Last Minute—for Free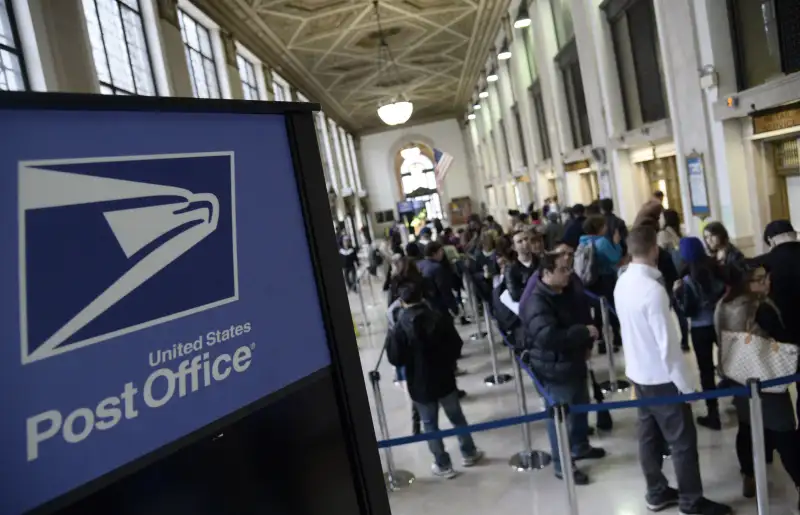 Andrew Gombert—Epa/REX/Shutterstock
If you still have to file taxes, you might be panicking right about now — after all, Tax Day 2018 has just about arrived. But you don't have to start breathing into a paper bag just yet: We have the answers for the best way to file taxes, even if you're a procrastinator.
Here's what you need to do to file taxes at the last minute so you can stop worrying about the IRS.
Gather documentation to file taxes before Tax Day.
Start by getting together your paperwork: W-2 forms, any 1099s you get from independent or gig-economy work, tax forms from your mortgage lender, tax documents from your bank (if you have an interest-earning account), and records of charitable donations or any other deductions you plan to take if you itemize. If you don't have physical paperwork for, say, your bank or investment account, you should be able to get the info by logging into your account online.
Use technology to file taxes online.
There's no need to stand in line at the post office on Tax Day. Software and online tax-prep programs like TurboTax, H&R Block, andTaxAct have another big advantage, aside from the fact that you don't have to put on shoes (or even pants, for that matter) to file your taxes. These tech tools do the math for you, to help lower the risk of making a mistake calculating your taxes in a rush. Some tax pros recommend using online tools rather than downloadable software, because the former offers better data security (sensitive information that's stored on your personal PC can be hacked by malware or phishing scams).
Or find an open post office.
More than 90% of American taxpayers these days file their taxes online, but if you plan to go the hard-copy route with your taxes this year, you're probably wondering, when is the last day to mail tax returns? Technically, the deadline is still the same — your return needs to be postmarked by April 17. If you plan to go down to the wire and wait until the last possible second, check the Post Office website to find out which branches in your area have expanded hours for Tax Day.
See if you can file taxes for free.
Find out if you're eligible to file your taxes for free with IRS Free File here. According to the IRS, roughly 70% of taxpayers are eligible to file taxes for free, as long as your adjusted gross income is less than $66,000.
File an extension on your taxes if you must.
Technically, your last day to file 2017 taxes is April 17. (Want to know why you get an extra two days this year? We explain it here). But if you put it off and you know you're not going to make it by the deadline, just make sure to file an extension by April 17. This will buy you until October 15 to file your taxes.
Use IRS tips to pay what you owe.
One thing you need to keep in mind: Even though you get roughly an extra six months thanks to the deadline to file extensions, tax payments are still due on April 17. If you're expecting a refund, that's not a problem, but if you owe money, you'll have to pay late payment penalties and interest on that amount if don't pay in April. To avoid this, it's best to make at least a guesstimate and send the IRS that amount: The IRS has an online withholdings calculator you can use to get a rough idea of your tax obligation.
We've included affiliate links into this article. Click here to learn what those are.