There's $13 Million In Your Sewer Sludge. Really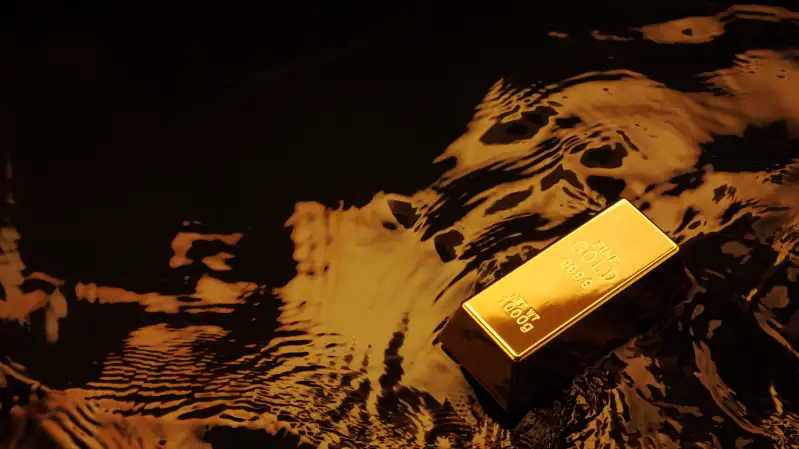 Researchers at Arizona State University estimate that in a city of one million people, $13 million dollars worth of metals could be accumulating annually in sludge, the byproduct of treated sewage.
The study, which analyzed sludge from treatment centers in Arizona and samples from across the country stored at the U.S. National Biosolids Repository, focused on 13 minerals with the highest value, including gold, silver, copper, and platinum. If every bit of the metals is retrieved, researchers reported there could be $280 per ton of sludge.
"While we expected that the metals were present at low concentration, the fact that the small amounts represent such a significant economic value was definitely surprising," says Pierre Herckes, associate professor at ASU and co-author of the study. Of the $13 million, $2.6 million alone comes from gold and silver.
It's possible that the metals found in sewage -- which is basically anything that is flushed down a drain or toilet -- is a result of discharge from jewelry and electronics manufacturing plants, mining, electroplating, and similar industries. After sewage is treated, 60% of the remaining sludge is spread across fields, yards, and forests throughout the country as fertilizer, with the rest sent to landfills or incinerated.
The concentration of metals in sludge, however, could pose environmental risks, so finding a way to extract them would help mitigate the effects of the gold flush -- err, rush.
In 2009, a waste treatment facility in central Japan managed to extract nearly 2 kilograms of gold from the ash of incinerated sludge, which was more than the amount pulled from Japan's Hishikari Mine, one of the world's top gold mines.
However, no U.S. plants have started sifting through the goo just yet.
"Technically, it is possible to extract these metals, although it is very challenging," says Herckes. Currently, there is no technology we are aware of that can do it on a large scale without the use of enormous amounts of energy and harsh chemicals, he adds.
So don't go digging out your old prospecting pan from the garage just yet. You'd have better luck scouring the streets of Manhattan's Diamond District, where one urban prospector pulled in almost $1,000 in a week by collecting bits of gold and jewels off the ground.